Meghan Markle Does This Better Than Any Other Celebrity According To An Expert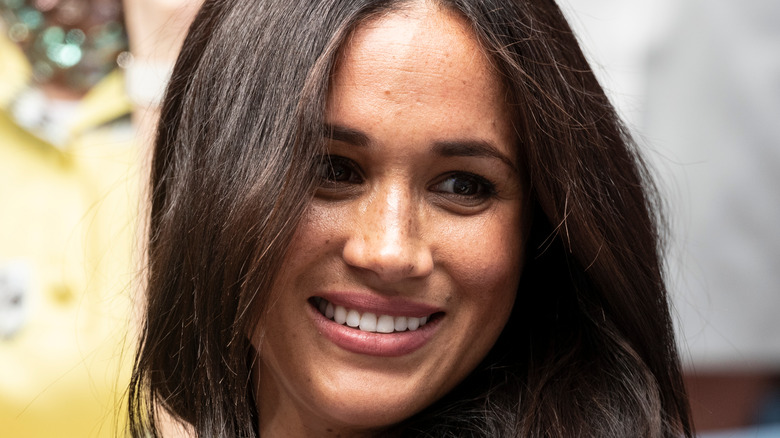 Shutterstock
There's no doubt that Meghan Markle has an impressive resume. The Duchess of Sussex is so much more than her royal title, and she's proven that time and time again. Meghan's accomplishments date back to her childhood. At age 11, she reached out to powerful women in order to get the words of a dishwashing soap commercial changed from "Women all over America" to "People all over America," as she believed the phrasing was sexist (via Good Housekeeping). She's worked in television and movies during her career, appearing on shows like "Deal or No Deal," and "Suits," as well as movies such as "Horrible Bosses." Meghan has even worked as a calligrapher, snagging jobs for Robin Thicke and Paula Patton's wedding and Dolce & Gabbana. The former actress also published her own lifestyle blog called The Tig, which focused on beauty, fashion, and social topics.
Business Insider reported that Meghan is also an activist. She's worked as an ambassador for Canada's World Vision Clean Water campaign and even visited Rwanda in 2016 to help the cause. She's a United Nations women's advocate and previously interned at the US Embassy in Buenos Aires. Since becoming a member of the royal family, Meghan has continued her journey as a philanthropist. Although Meghan has proven she has many talents, one expert claims that there's something she does better than any other star in the world.
Meghan is said to have a calming voice, which helps get her important messages across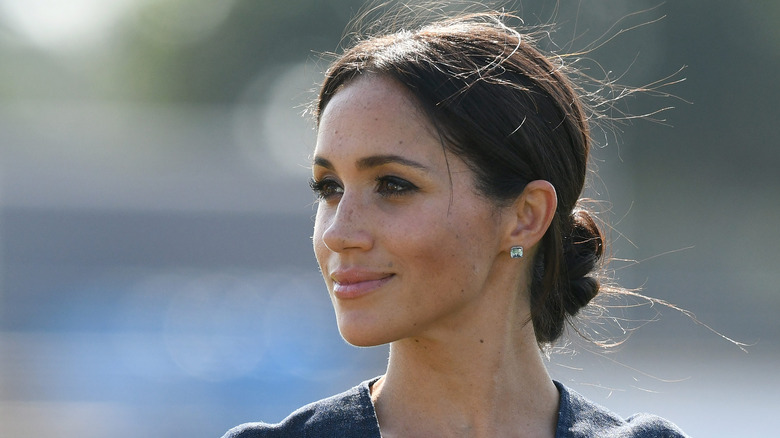 Shutterstock
The Daily Mail reported that Meghan Markle has one of the most famous faces in the world. However, does she also have one of the most famous voices? According to voice expert Natalie Eastwood, the Duchess of Sussex has the best celebrity voice, which is perfect for a number of career opportunities. Eastwood said that Meghan boasts the best female voice for calming listeners, as it can "soothe, calm and motivate." She's also said to vary "her rate, pitch, and volume for emphasis." Meghan reportedly speaks at a rate of 105 words per minute, which makes her delivery perfect with a "mild breathiness."
Eastwood, who is the clinical lead in voice at Newcastle's Freeman Hospital, said that voices are one of the most important aspects of a person, as they give away details such as emotional state, gender, age, and social status. "I've found that voices with varied pitch, volume, rate and full tone are the best voices to listen to whereas voices that are invariable in pitch, volume and loudness with restricted tone can come across as monotonous and less inviting to tune into for long periods of time," she said.
Meghan's calming voice could prove to be a way for her to break into a brand new career as a voice actor, audiobook narrator, or even if she starts her own podcast. Since she has been using her voice to impact change for decades, it should be interesting to see what's next for the duchess.