The Snap Decision Meghan Markle Made That Won Her Her Role In Suits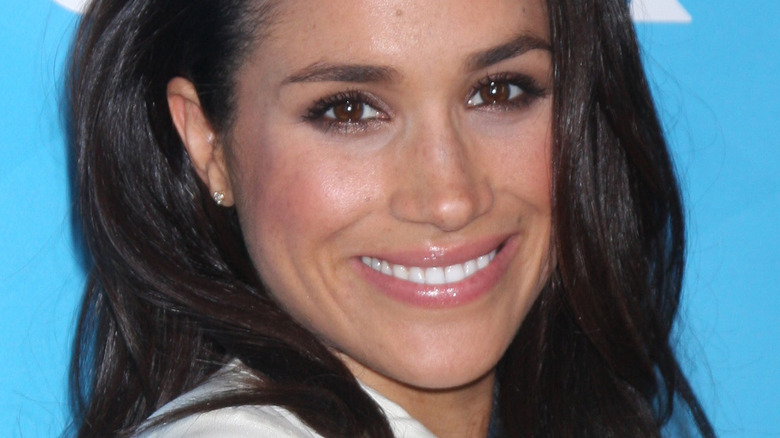 Shutterstock
You probably know that before she became a member of the British royal family, Meghan Markle, aka the Duchess of Sussex, starred in the television series "Suits" as attorney Rachel Zane (via The Hollywood Reporter). Over the course of her acting career, Markle wracked up 21 appearances in film, TV, and commercials, including as a briefcase model for "Deal or No Deal" and the role of a nurse in ABC's "General Hospital," to name just a few.
While you may know a lot about Markle's career before her marriage to Prince Harry and the birth of their two children, you might not know that she made a life-changing decision on her way to screen-test for the role of Rachel Zane. As an actor, Markle went on many auditions, and not surprisingly, she prepared for them by attempting to dress for the part she read for. On her way to read for her "Suits" role, Markle realized she'd miscalculated in her preparations. Her quick thinking ended up changing the entire trajectory of her career, the NZ Herald reported.
Here's how a $35 H&M dress changed Meghan Markle's career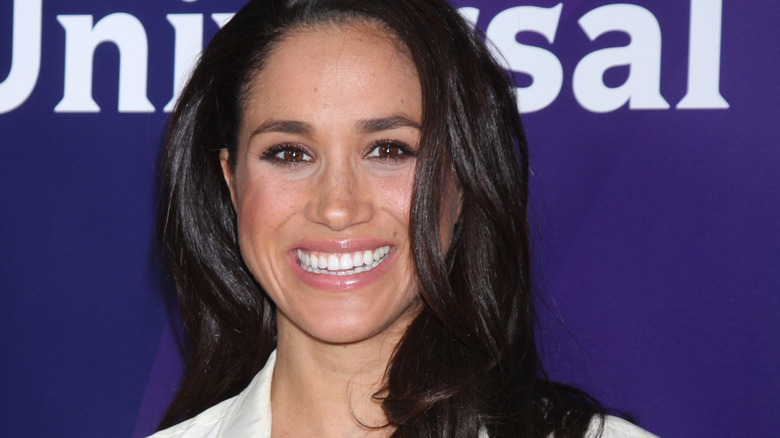 Shutterstock
In 2010, Meghan Markle worked several different jobs while remaining ready to audition for acting gigs at a moment's notice, according to the NZ Herald. When she read for the television series that would become "Suits," it was titled "A Legal Mind" (via Mental Floss). The part Markle read for — Rachel Zane — remained the same when the show's title changed.
In his book "Meghan: A Hollywood Princess," royal biographer Andrew Morton revealed that the now-duchess prepared for her audition with a "sexy-professional-casual" ensemble. However, she realized that Rachel needed to be classically chic and sophisticated on her way to the audition. Vanity Fair reported that Markle bought a $35 black dress from H&M on the way because she felt she might have dressed too casually for the role. When she put on the dress at the producers' suggestion, she'd never even tried it on before, but it fit. 
Markle's quick thinking saved the day and helped her land the career-changing role. Aaron Korsh, the show's creator, said after Markle's screen test, "We all looked at each other like, 'Wow, this is the one!' I think it's because Meghan has the ability to be smart and sharp but without losing her sweetness," per Vanity Fair.