Is This What Kelly Clarkson Is Looking For In Her Next Relationship?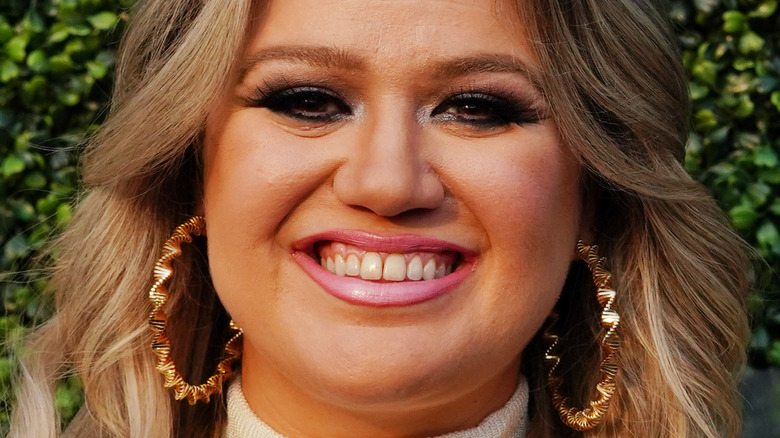 Shutterstock
Kelly Clarkson's divorce from Brandon Blackstock hasn't been an easy one. The former "American Idol" winner has been through the wringer as she and her ex attempt to settle the end of their marriage. However, this week, Clarkson got some good news when it was revealed that her prenup would be upheld (via TMZ). Since their split, Blackstock had contested the prenup and wanted to split their properties and the money that Clarkson had earned during their marriage. However, a judge denied those requests and opted to honor the prenup.
Clarkson was apparently on the set of "The Voice" when she learned that her prenup would be honored. The "Miss Independent" singer reportedly received an email telling her the good news while filming the reality singing competition series and let out a scream of joy. Reportedly, she then began to celebrate on set. It seems that those on the set were Team Kelly in the divorce, including her fellow judge Blake Shelton, who recently dropped Blackstock as his manager after years of working together.
Following this development, Clarkson and Blackstock's divorce is set to become official within days, and sources reveal that the singer is ready for a fresh start following the end of her marriage.
Kelly Clarkson is reportedly looking for a young country singer to date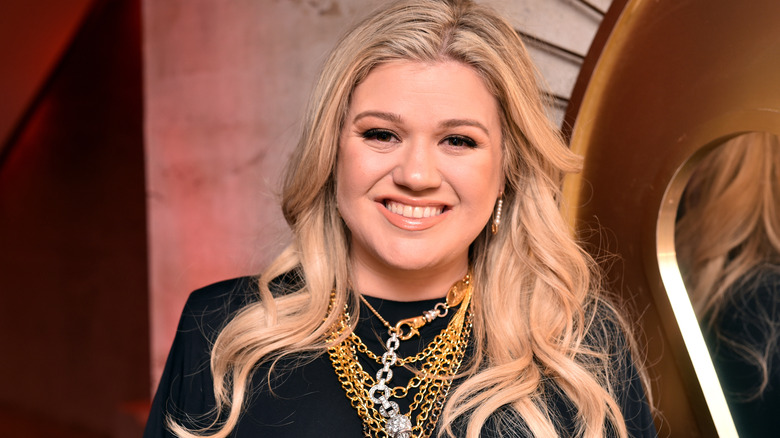 Jared Siskin/Getty Images
Us Weekly reports that Kelly Clarkson is planning to get back into the dating scene following her divorce from Brandon Blackstock. Sources tell the outlet that the "Stronger" singer wanted to wait until her marriage was officially over to test the waters again. However, she is ready to find love in the future. "She hasn't been dating and has been waiting until she is legally divorced, which will be in the next two weeks," the insider dished. Clarkson reportedly even knows exactly what she's looking for in her future partner.
The source claims that Clarkson will enlist the help of her friend and fellow "The Voice" coach Blake Shelton to help her find her perfect match, and she's got a list of requirements that they'll have to meet. "She wants a younger, up-and-coming country singer [who] understands the business," the insider said.
Clarkson and Blackstock married in 2013 and share two children together — daughter River, 7, and son Remington, 5 — whom they'll continue to co-parent. The couple announced their plans to end their marriage in June 2020. Clarkson filed for divorce and cited "irreconcilable differences" as the reason for the split. The talk show host has also been candid about her divorce and previously revealed that her children are her main focus right now. "As long as you make sure it's about the children and their best interests, then we're both on board," Clarkson admitted.