Why Those Close To Keanu Reeves Consider Him Such A Kind Person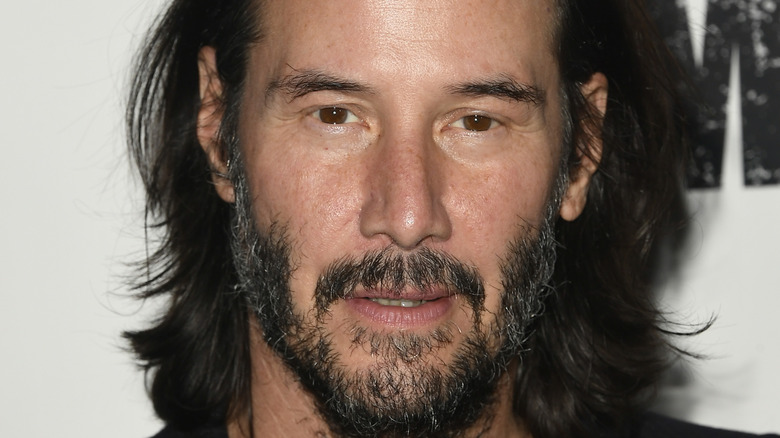 Frazer Harrison/Getty Images
Keanu Reeves has become one of the biggest names in Hollywood over the course of his 35-year career (and counting). He starred in blockbuster movies like "The Matrix," "Speed," and "John Wick," all of which sealed his superstar status (via IMDb). While Reeves is considered a talented actor, he typically makes headlines for his off-screen behavior more than his on-screen performances. 
This is because Reeves is known for being one of the kindest people in show business, and maybe just in general. Though the idea of being called the "nicest guy in the world" makes Reeves visibly squirm, there's a reason why he's earned this title (via YouTube).
Reeves is considered a nice guy by those close to him, but fans have picked up on his kindhearted gestures over the years, too. When he was filming "The Matrix," Reeves gifted everyone on the 12-person stunt crew a Harley-Davidson motorcycle. Then, when filming wrapped on "The Matrix" sequel, he bought each of the 800-person crew a bottle of champagne (per CheatSheet). His acts of kindness extend to everyone he meets, even fellow stars like Octavia Spencer.
Keanu Reeves is always willing to lend a helping hand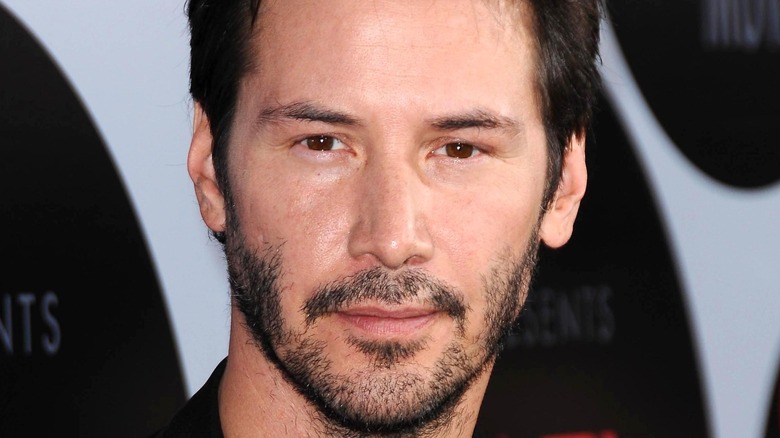 Shutterstock
When actress Octavia Spencer was first starting out in Hollywood, she had a serendipitous meeting with Keanu Reeves. Spencer spoke about the interaction with Movie Web and detailed how Reeves gave her a helping hand after her car broke down.
Spencer said her car broke down in a posh area of Beverly Hills, and no one would help her until Reeves passed by on his motorcycle. "All of a sudden, this guy comes up with his sunglasses and motorcycle helmet, and I knew immediately it was Keanu Reeves. And I, of course, was freaking out. He, you know, 'You need some help?' And I'm like, 'Sure.' So I thought he was going to get into the car, I got behind the car to push. He said, 'No, I'm going to push you out of the street, you get in.' So he pushed me out of the street."
Reeves' personal trainer Patrick Murphy can also attest to the star's inherent goodness. During an interview with Esquire, Murphy said, "When we were filming 'John Wick 3' in New York City, it could take 30 minutes to cover a three-minute journey from his apartment to the gym because he couldn't say no to fans asking for a photo. He'd even let fans walk with him, share their ideas, and talk about movies." He seems like a pretty amazing guy!