The Truth About Melissa Gorga And Caroline Manzo's Relationship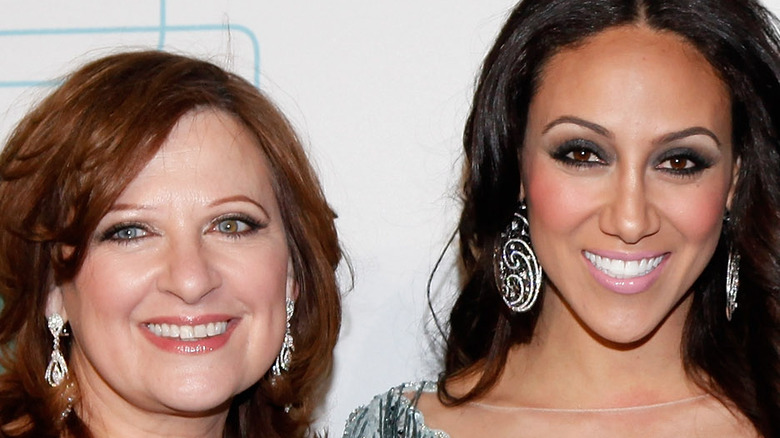 Cindy Ord/Getty Images
Die-hard "The Real Housewives of New Jersey" fans remember a time when the series revolved around two very prominent families based in The Garden State. The early days of the Bravo series delved into intricate dynamics of the Gorga family helmed by Teresa Giudice and the Manzo family anchored by Caroline Manzo (via IMDb). What began as a loving relationship between two families, evolved into a full-fledged feud by the end of the Manzo family's tenure on the show (via NJ.com)
While Housewife Melissa Gorga has a deep connection with her sister-in-law Giudice, the pair were often at odds during the star's first few seasons. As a friend and castmate, Manzo often tried to help Gorga navigate her tumultuous relationship with Giudice. 
However, this left the "Standing Strong" author angry (via Bravo). Manzo explained that Giudice allegedly told her in 2020 that she had issues with Manzo's friendship with Gorga. While the pair's friendship appears to have ended when Manzo left the series in 2013 (via Us Magazine), there is no bad blood.
Melissa wants Caroline to return to "RHONJ"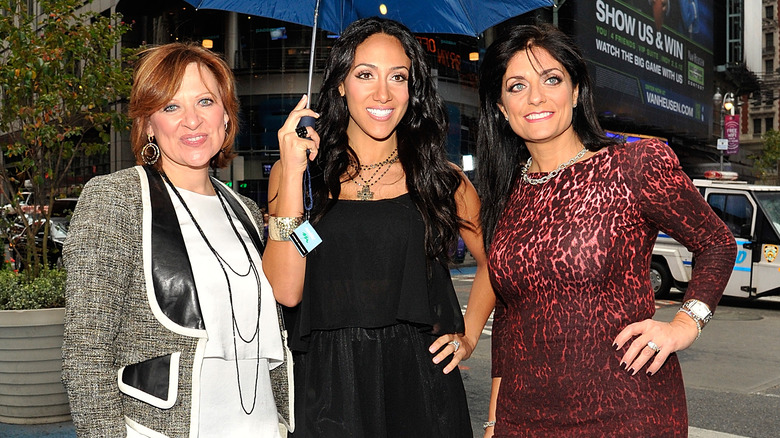 Joe Corrigan/Getty Images
In an interview with Hollywood Life, Melissa Gorga revealed which one of the original "The Real Housewives of New Jersey" stars she is eager to see a return to the franchise. 
Despite the never-ending drama between Gorga's sister Teresa Giudice and her rival Caroline Manzo, Gorga shared she would be happy to see the latter return to her roots. She explained, "I always just say that the only one [I'd like to see return] — if I had to pick somebody — would be Caroline Manzo." The Envy owner revealed that she's always been fond of the reality star and her family.
Gorga continued, "I just, I really loved her and her family. I just thought they were funny and they were great and Caroline's like a voice of reason. I always loved the Manzos." Though many "RHONJ" fans are equally interested in Manzo regaining her Housewife title, the "Let Me Tell You Something" author revealed that it would take a lot for her to rejoin Teresa Giudice's orbit. Manzo explained, "You don't insult me like that. You don't insult me like that by saying, 'Let's see how you do.' You know how I'm going to do. You know how I'm going to blend, and you know what I'm going to bring." While it's unlikely we'll see Manzo return any time soon, it sounds like there is a chance fans will witness a Manzo-and-Gorga reunion.