Inside Lynne Spears' Feelings About Jamie Spears Today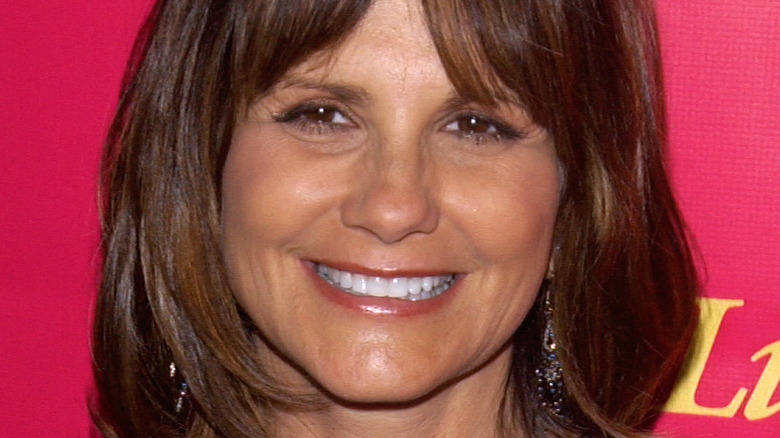 Shutterstock
The world seemed to be cheering for Britney Spears on August 12, 2021, when her father, Jamie Spears, agreed to step down from being her conservator, something she has wanted for years and has been in court several times in 2021 to make happen. This was seen as a big win for Britney, who has another court date set for August 23, to try to remove Jamie from the conservatorship he set up in 2008 (via CNN).
Through her daughter's battle, Lynne Spears has made various statements in support of Britney's desire to live her own life free of her father dictating her personal, professional, and financial moves via the conservatorship. She even joined the conservatorship so that Jamie would not have total control of their adult child.
When the news broke that Jamie was stepping down, Lynne's attorney, Gladstone N. Jones III, gave a statement to US Weekly. "Lynne Spears is pleased Jamie has agreed to step down. Lynne entered into this conservatorship to protect her daughter almost three years ago. She has accomplished what she set out to do. She will have no further comment."
Lynne and Jamie Spears have been battling for years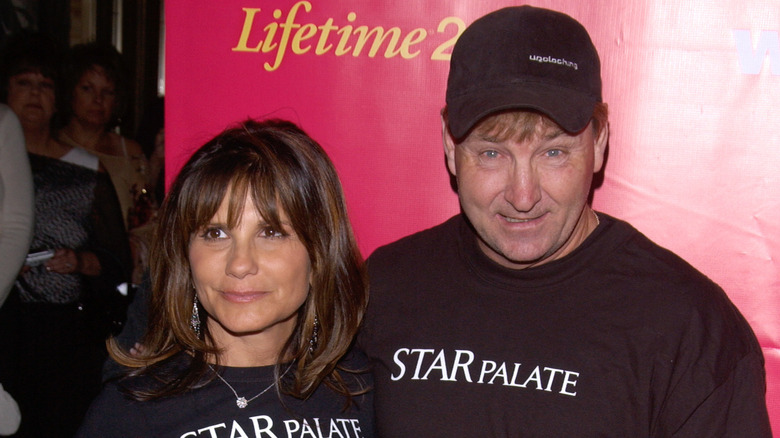 Shutterstock
Lynne Spears divorced Jamie Spears back in 2002 after more than 20 years of marriage. In her 2008 memoir, "Through the Storm," Lynne describes a marriage that had been coming apart at the seams for years. "We worked harder at controlling his alcohol consumption than we did maintaining our marriage. My union with Jamie came apart slowly, in sad little pieces," she wrote (via Showbiz Cheat Sheet). She also admitted she knew she would divorce him before Britney ever became a pop superstar.
There were many years when mother and daughter did not get along or even speak, but the two have since reconciled. In 2019, Britney reportedly asked Lynne to be a part of her conservatorship as she battled Jamie. Soon after, a source told Entertainment Tonight, "Britney trusts Lynne and has asked her mother to be part of her conservatorship. She truly believes that her mother wants to help her have more autonomy when it comes to her money," the source said. "Britney is aware that how she is doing psychologically seems to directly correlate to her spending habits. She knows right now she might not be ready to be in complete control but she wants more freedom to spend how she pleases."
Lynne Spears spoke out against Jamie during Britney's court battles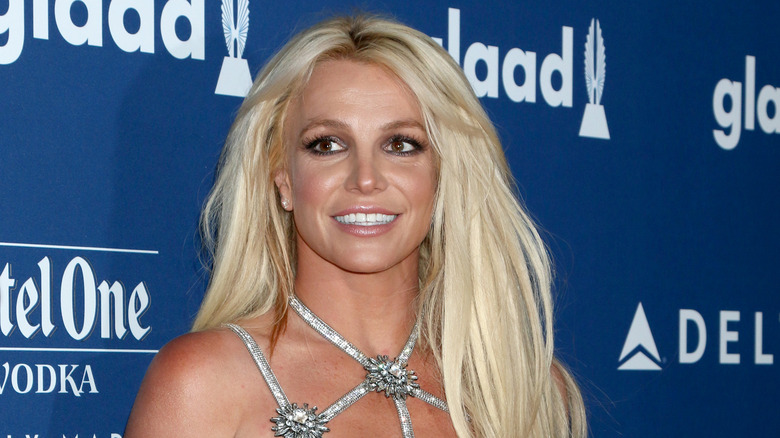 Shutterstock
In July of 2021, Lynne Spears submitted a court document on behalf of Britney Spears offering her feelings on Jamie Spears remaining in charge of the conservatorship. "I became involved in this conservatorship because I wanted to ensure that everything in my daughter's life was handled in the best interests of my daughter, the conservatee," Lynne states (via Entertainment Tonight). 
She also described what she observed between her daughter and the doctors Jamie hired to treat her. "The doctor in question was a psychiatrist who was prescribing what I and many others thought to be entirely inappropriate medicine to my daughter, who did not want to take the medicine. I witnessed my daughter be compelled by that doctor, with the knowledge and encouragement of Mr. Spears, to enter a health facility that she did not want to enter, where she was threatened with punishment if she did not stay for medical treatment that she did not want to endure."
She said Britney's life was "like living in custody" before adding how she doesn't feel Jamie actually cares about their daughter or her well-being. Lynne said her ex-husband "is incapable of putting my daughter's interests ahead of his own on both a professional and a personal level and that his being and remaining a conservator of my daughter's estate is not in the best interests of my daughter."