The Truth About The Apprentice Feud Between Omarosa And Ereka Vetrini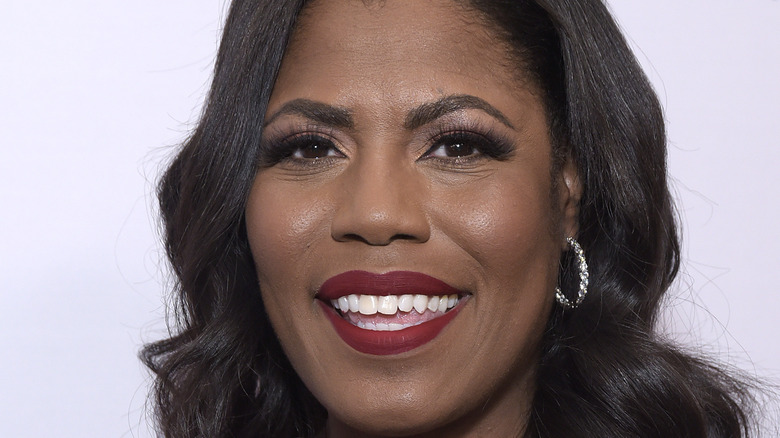 Michael Tullberg/Getty Images
Throughout her time in the public eye, Omarosa Manigault Newman has asserted herself as a force to be reckoned with. The no-nonsense businesswoman is perhaps best known for her start on the first season of Donald Trump's NBC series, "The Apprentice," in 2004 (via Insider). She served as the show's villain, as it were, regularly starting fights with other contestants and just being overall unlikeable. And it wasn't only the viewers who gave her that title: Omarosa wore it like a badge of honor, telling People how much she "loved being the villain." 
But many believe that the character she played on television might have not been a character at all — but, instead, her real demeanor. She eventually even made her way to Trump's cabinet as vice-chair of the National Diversity Coalition and was part of his transition team, per Business Insider.
Given all this background, you probably won't be surprised that Omarosa was involved in one of the biggest feuds on TV that fans still talk about to this day.
Omarosa accused Ereka Vetrini of saying a racially offensive term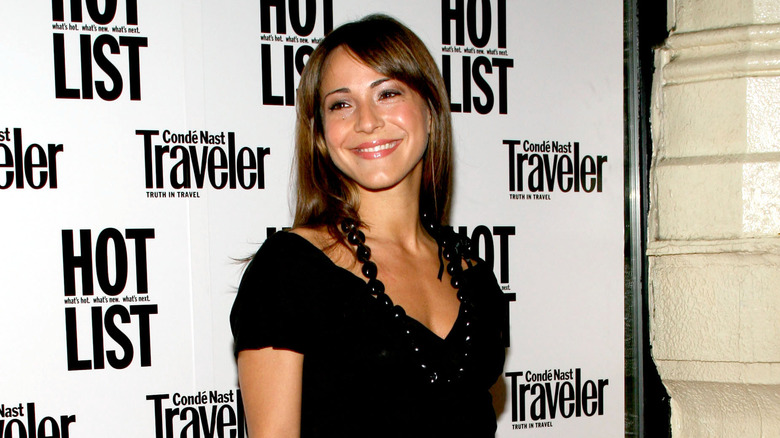 Scott Wintrow/Getty Images
It wasn't uncommon for Omarosa to get into heated fights with other contestants during her time on "The Apprentice." She is known for being outspoken, head-strong, and even borderline aggressive, per The Ringer, which is exactly why she had such a fan following. But one person who wasn't a fan of Omarosa's bedside manner was "Apprentice" contestant Ereka Vetrini.
Omarosa and Vetrini were certainly not friends during their time on the show and struggled to get along. But things were taken to a totally new level when Omarosa accused Vetrini of racism, claiming she said the "N" word. 
But Vetrini quickly and passionately refuted these claims, asserting that she would never do such a thing. "I'm here to tell you that Omarosa is lying and I can prove that she's lying," Vetrini said on a 2004 episode of "The View," per the New York Post. "That word doesn't exist in my vocabulary. You have to walk through this logic — it's reality TV, and we're on camera and audio 24/7 ... if me or any other contestant said something that vulgar or disgusting ... it would be on TV. It's damn good TV."
Ereka Vetrini took to Twitter to defend herself many years later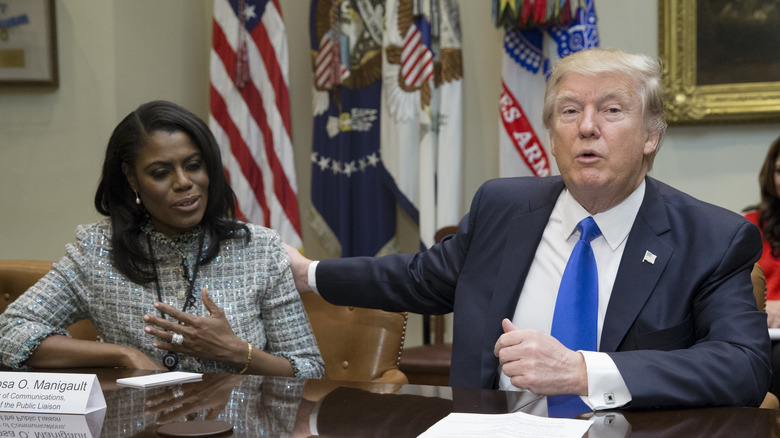 Pool/Getty Images
In response, Omarosa defended her initial accusations by claiming that she never specified who exactly said the racial slur — but that Vetrini's quickness to defend herself proves that she's guilty. "I'm just going to move on," Omarosa explained, per The Post. "Ereka has no press, and I see this as a way she's trying to get back out in the press and exploit it."
While it's still unclear if the entire conflict actually took place or was simply manufactured drama, many wonder if the racist comment that Omarosa accused Vetrini of was her saying, "the pot calling the kettle black," in the middle of a fight. But that certainly doesn't explain Omarosa's claim of the "N" word being used (per Us Magazine).
Many years later, in 2018, Vetrini recalled the entire situation and explained that, at the time, she was asked by Howard Stern to take a lie detector test, which she did — and passed with flying colors.