The Truth About Matt Damon And Ben Affleck's Time As Roommates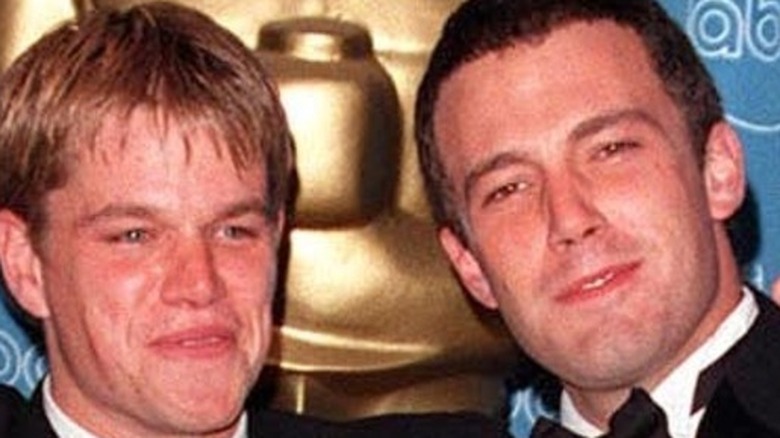 Shutterstock
Matt Damon and Ben Affleck may have been the original inspiration for the term "bromance." Massachusetts' famous sons grew up together in their hometown of Cambridge before both becoming major movie stars in their own right (via Us Magazine). 
The two scored their first major film roles together in the 1992 movie "School Ties" and went on to work on many more projects together. The two are seen together constantly, whether it's grabbing lunch or supporting each other at movie premieres — Damon even called Affleck his "hetero lifemate" in an interview with GQ.
One of the most notable accomplishments of the bromance is their 1997 film "Good Will Hunting."The tear-jerking film, which was written by Damon and Affleck and stars them alongside the late Robin Williams, scored the pair an Oscar for Best Original Screenplay. What many don't know about the award-winning film is that Damon and Affleck got even closer during the writing process — sharing a house closer.
Matt and Ben named their home together after their award-winning movie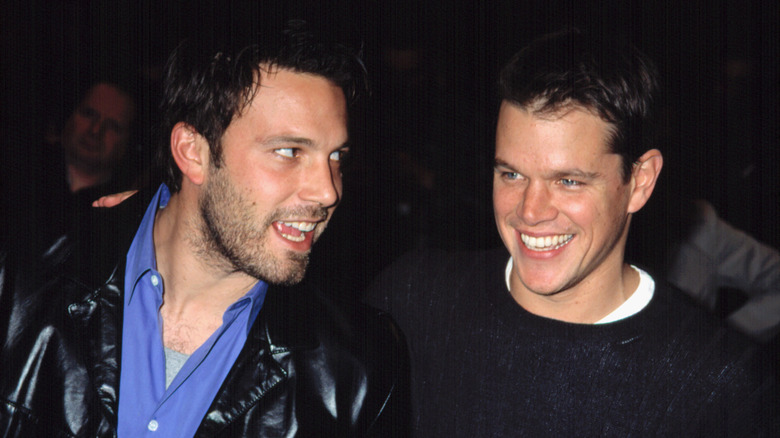 Shutterstock
Before Matt Damon and Ben Affleck walked away with their awards for "Good Will Hunting," the Boston-bred besties were a bit down on their luck. According to Affleck, he and Damon each received around $35,000 for their roles in "School Ties" and "blew it all in a couple of months" (via Forbes). 
Affleck described that the two's living situation was up and down for the better part of the year because of this, and they went from a house in Venice Beach with 800 party guests to apartments in Glendale and West Hollywood.
The place where Damon and Affleck hunkered down and spent a majority of their time writing the screenplay for "Good Will Hunting" was a house in Eagle Rock, Los Angeles. While the official names of the house are "Braasch house" or "Ma Castle" those in the know have affectionately taken to calling it the "'Good Will Hunting' House". In fact, the pair's time at the house even landed them a place on the Eagle Rock Valley Historical Society registry.