What Jason Segel Has Been Doing Since HIMYM Came To An End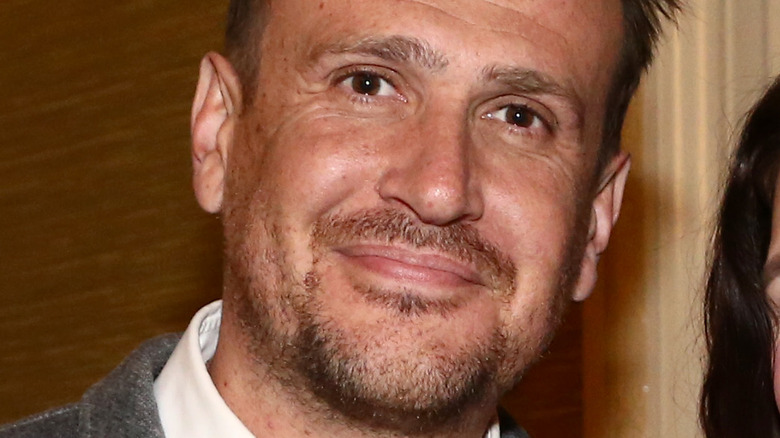 Tommaso Boddi/Getty Images
In 2005, Jason Segel decided to turn his sights back to the small screen during an extremely successful run in some of Hollywood's biggest movies. Segel initially found fame on television after starring in the short-lived series "Freaks and Geeks" (via Entertainment Weekly), and would go on to take on lead roles in the likes of "Knocked Up," "Forgetting Sarah Marshall," "I Love You, Man," and "Get Him to the Greek" (via IMDb) while also playing Marshall Eriksen in "How I Met Your Mother."
And it was his role in the CBS sitcom that will forever hold a place in his heart. "HIMYM" came to an end in 2014, but Segel is totally open to a reunion. Speaking at the Austin Film Festival in 2016 (via Indiewire), Segel said he'd totally be "around for whatever those guys wanted to do" as the series "changed [his] life."
But when it comes to what a potential reunion could cover, he'd rather "leave that to the writers" than have a go at it himself. "One of the great things about my relationship to that show is I never got involved in the writing," he explained. "I just tried to execute what these brilliant writers did, so I would leave that to them, as usual."
It's clear that Segel would return to the "HIMYM" universe in a heartbeat, but what has he been doing since his time on the show?
Jason Segel took a break from comedy after experiencing an existential crisis following HIMYM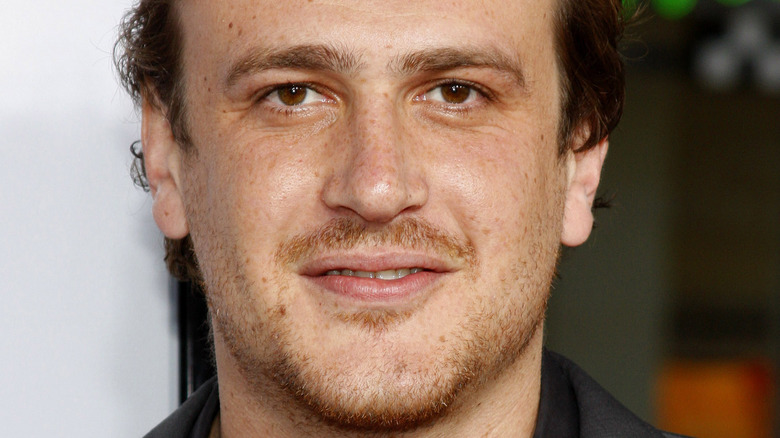 Shutterstock
Surprisingly, Jason Segel hasn't done as much as you'd think. Immediately after the series came to an end, Segel starred in the romantic comedy "Sex Tape" and the drama "The End of the Tour" (via IMDb). But his previous yearly run of blockbusters had slowed down somewhat as he experienced an existential crisis. "I had a blank canvas ahead of me. Most things by which I was identified were gone," the actor explained on the "Armchair Expert Podcast" in June 2021 (via Republic World).
And following his dramatic turn on "The End of the Tour," Segel made it a priority to focus less on comedy and more on serious stories. The actor went on to star in "The Discovery," "Come Sunday," and a recurring role on the series "Dispatches from Elsewhere." During promotion for his role in "Our Friend," Segel explained his reasoning behind his turn in genre.
"I did about a decade and a half of pure comedy, between those movies and then 'How I Met Your Mother,' which was literally every day for nine years," Segel told Yahoo! Entertainment in January 2021, adding, "I think I was just interested in seeing what else I could do." In addition to taking on more dramatic film roles, "what else [he] could do" also included writing two children's and young adult book series. He's certainly stayed busy!
Jason Segel is returning to television to portray basketball coach Paul Westhead in HBO's L.A. Lakers series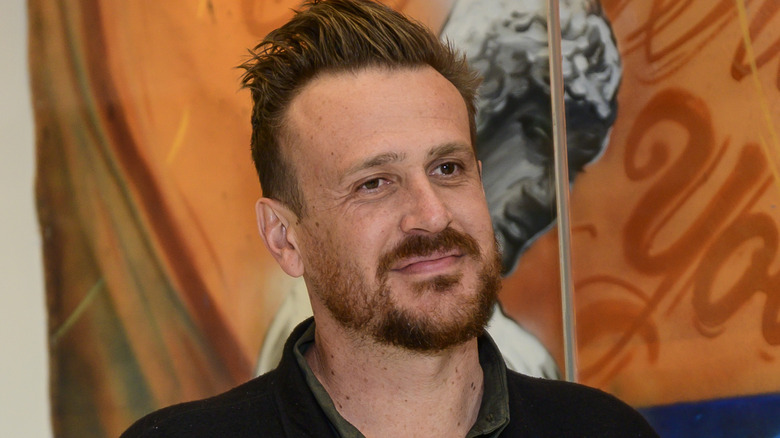 Lisa Lake/Getty Images
This change of pace also let Jason Segel experiment with different facets of his career. Telling himself he had the freedom to do whatever he wanted following his departure from comedy, he asked himself some pretty big questions, like whether he should have a go at drama or writing his own show. "I wanted to bump up against my litmus, which I hadn't done in a long time," Segel said to Yahoo! Entertainment in January 2021.
That's not to say he totally disappeared from the comedy realm, as he made an appearance in the TV miniseries short of "The Princess Bride" in 2020 portraying Fezzik. There's also a chance he could make a cameo in the "HIMYM" spin-off "How I Met Your Father," seeing as it does connect to the original show (via ScreenRant).
But at the moment, Segel has two more dramas set to be released, "Windfall" and "The Sky Is Everywhere" (via IMDb), as well as an HBO series based on the L.A. Lakers as basketball coach Paul Westhead (via Deadline).