For This Iconic Role, Jennifer Lawrence Was Only Paid $3,000 A Week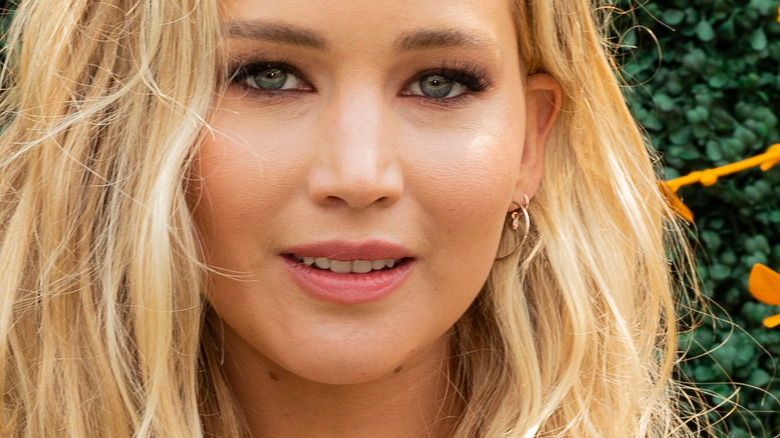 Shutterstock
Jennifer Lawrence has been one of the biggest names in Hollywood for over a decade now. Boasting an impressive resume that includes credits like "The Hunger Games" series, "Silver Linings Playbook," and the "X-Men" franchise, Lawrence has steadily built her reputation (and her bank account) over the years (via IMDb). According to Forbes, Lawrence netted approximately $46 million between 2010 and 2016, and the number has grown since then. The increase in her net worth is well-deserved, but Lawrence wasn't always compensated fairly for her work.
The young actor made her big-screen debut as Ree Dolly in "Winter's Bone," a performance that earned her her first Best Actress nomination at the 2011 Academy Awards (via The Guardian). Despite her Oscar-worthy performance in this iconic role, Lawrence was only paid $3,000 a week while filming the independent film (per Insider). Lawrence was 19 years old at the time and made "scale" for her role, which amounted to $10,000 at the end of the 25-day shoot (via Vogue). Unfortunately, this wouldn't be the last time that the actor was underpaid for her work.
Jennifer Lawrence spoke out about the gender pay gap after filming this movie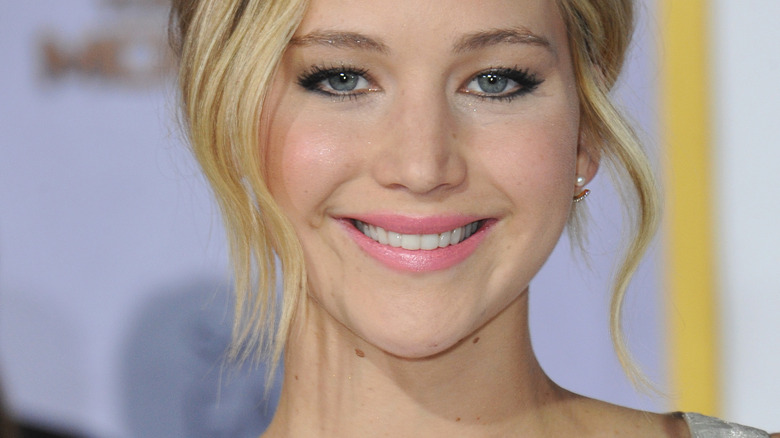 Shutterstock
Jennifer Lawrence felt the weight of the gender pay gap while filming another important movie. According to Insider, both Lawrence and Amy Adams were paid significantly less than their male co-stars for their roles in "American Hustle." Though Lawrence never discussed the $3,000 a week she made on the set of "Winter's Bone," which had a production budget of only $2 million total (via The Numbers), the actor didn't shy away from speaking her mind over the "American Hustle" pay disparity.
In an essay penned for Lenny Letter, Lawrence explained how she failed to negotiate her pay for the film and how this affected her after seeing what the male stars of the movie made. "I failed as a negotiator because I gave up early. I didn't want to keep fighting over millions of dollars that, frankly, due to two franchises, I don't need." 
She went on to say, "I didn't want to seem 'difficult' or 'spoiled.' At the time, that seemed like a fine idea, until I saw the payroll on the internet and realized every man I was working with definitely didn't worry about being 'difficult' or 'spoiled'." Lawrence has learned from this experience and has asked for the money she deserves for her most recent projects. Film Updates reported that the actor was paid $20 million upfront for her role in the upcoming movie, "Don't Look Up" with Leonardo DiCaprio. Good for her!