The Truth About Caroline Manzo And Dina Cantin's Feud Over Tommy Manzo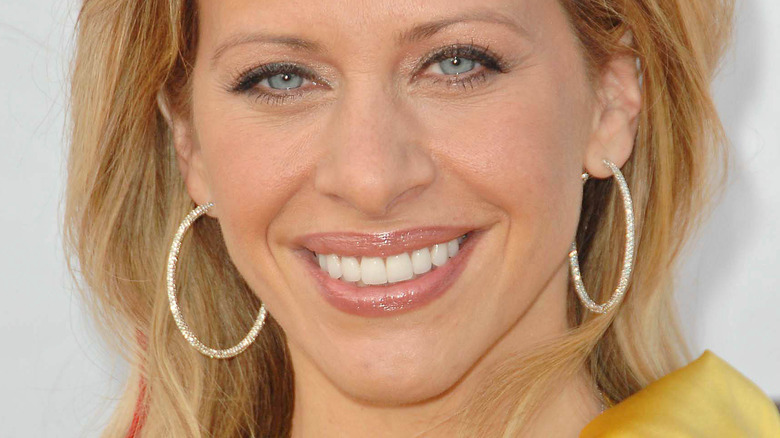 Shutterstock
The feud between "The Real Housewives of New Jersey" sisters Dina Cantin and Caroline Manzo is escalating as family friends and relatives enter the fray via social media.
Much has happened since Cantin's time on the first two seasons of "RHONJ" when her relationship with Manzo was very much intact. That relationship was over when the blue-eyed housewife reappeared in Season 6, according to Us Weekly.
According to The US Sun, the fighting between the sisters got messy when Manzo took the side of Cantin's ex-husband, Thomas "Tommy" Manzo, when he was charged for allegedly attacking her and fiancé Dave Cantin in May 2017. Not to mention Tommy was also accused of hiring a man to assault Cantin in 2015. Despite the allegations, Carolina Manzo, stuck by Tommy, who is the brother of her husband, Albert. Talk about misaligned alliances. 
This recent revelation sheds some light on the truth about Caroline Manzo and Dina Cantin's feud over Tommy Manzo.
Caroline Manzo is supporting Tommy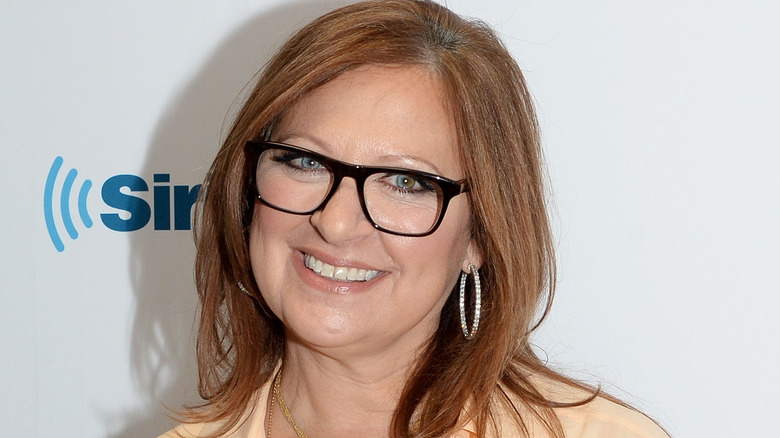 Ben Gabbe/Getty Images
The true cause of the feud was revealed in May 2021 during a court hearing for Tommy Manzo's alleged role in the 2017 attack on Dina and Dave Cantin in their New Jersey home, per People. During the hearing, it was revealed that Caroline Manzo provided a letter of support for Tommy, calling her brother-in-law "kind-hearted and caring," via NJ.com.
After years of dodging questions about their fight, Cantin supported an Instagram post badmouthing Manzo. The post written by Lukey McKibben labels a side-by-side photo of Tommy and Caroline "Thick of Thieves." "For years I have sat by and watched Dina take the high road over and over. Staying silent for many reasons but mainly out of respect for family. There's a million things I could have said throughout the years and spoken up to defend her. She would forbid me to say a word. But I can't stay silent while others continue to talk to help keep their relevance. You will reap what you sow," McKibben captioned the post.
Cantin applauded McKibben. "Normally Lukey I would ask you to take this down but ya know what? I'm starting to think some just expect us to stay quiet while they continue to hurt others ... that's what gives them that 'power.' I'll say it again ... it's not ok to take kindness for weakness. Plus if I don't laugh at this point I'll just continue to cry. I love you" (via Page Six).
Dina Cantin and Caroline Manzo's children are taking sides
Shutterstock
The post written by Dina Cantin's friend has only escalated the feud as the sisters' children recently entered the fray. Cantin's daughter, Lexi Ioannou, approved the post slamming her aunt with a snarky Instagram story and a comment on the original post reading, "Someone had to say it," according to Page Six.
Not one to stay out of any argument involving his mom, Albie Manzo, took to social media to alert fans that he will be discussing the most recent family drama on his podcast, "Dear Albie." The godmother to Teresa Giudice's daughter, Audriana, quickly clapped back, only igniting the feud between Dina and Albie Manzo. "Ohhhh shocking ... going to speak about it on his podcast for the downloads. Unfortunately this will just be a 'storyline' to profit from," Cantin wrote about her nephew, according to People. 
Being stuck in between family members is never fun, but writing a letter in support of a person who allegedly caused harm to your sister may warrant cutting family ties. Especially for someone like Cantin who is all about the zen.