Meet Julia Cameron, Martin Scorsese's Ex-Wife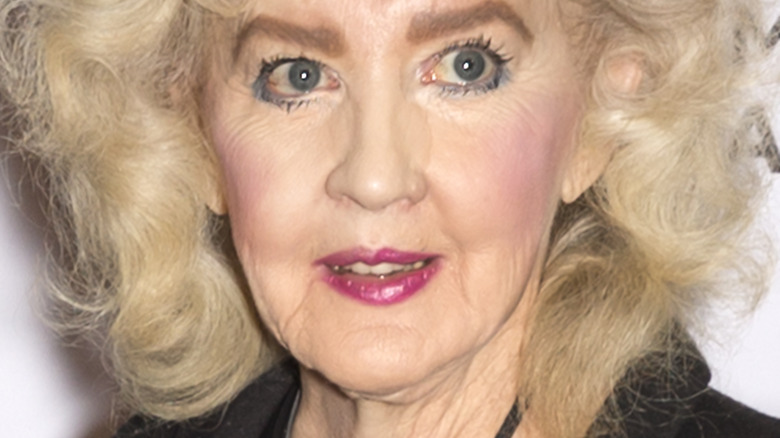 Shutterstock
With acclaimed films like "Mean Streets," "Taxi Driver," "Raging Bull," and "The Wolf of Wall Street," Martin Scorsese is probably a name you've heard. But the famous director isn't the only one in his family who has made quite a name for himself. Meet Julia Cameron, Martin Scorsese's ex-wife and a powerful name in literature.
Cameron is best known for her book "The Artist's Way," but she is also a teacher, a poet, playwright, and painter (per The New York Times). In addition to the work that put her on the map, Cameron has also written numerous other non-fiction works, short stories, and essays, as well as plays, musicals, and screenplays.
The second oldest of seven children, Cameron grew up in Illinois and made her foray into journalism in the early '70s, making $67 per week in the Washington Post mail room. She also wrote lifestyle pieces for the newspaper, but never had a byline, per the Times.
Life with, and without, Scorcese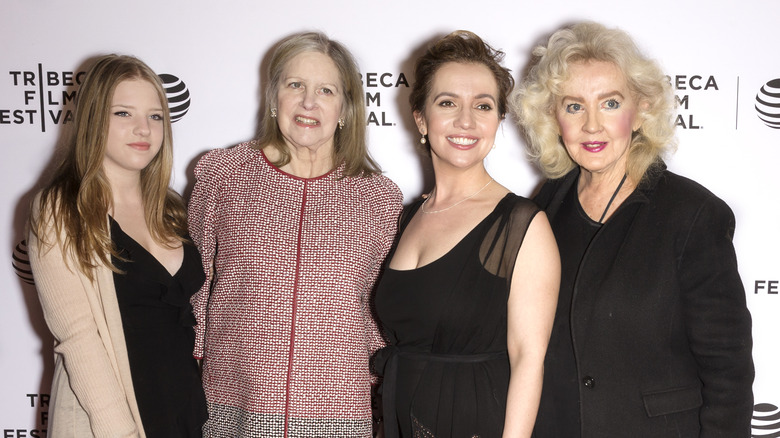 Shutterstock
It was in the early '70s that Julia Cameron met Martin Scorsese. "I was at a lunch table at the King Cole Bar at the St. Regis hotel and he walked in, sat down, and I said, 'My God, I've met the man I'm going to marry!'" she told Bookpage. "I had never thought about getting married. I had always thought I was going to be a writer so I had pictured a sort of solitary path. But when I met Martin, I just fell totally in love. He was enchanting; he still is." The two married in 1976; Cameron was Scorsese's second wife.
Cameron struggled with alcoholism throughout the early years of the marriage before getting sober in 1978. It was a rough road from there, but one that paid off. "I lost a world but I gained a world. I lost Martin and all of our mutual friends, and for a long time I thought the party had moved on without me. Everyone else kept right on moving at high velocity and I skidded to a halt and said, this has to change or I'm dead," she said. 
From there, she moved between Taos, New Mexico; Los Angeles; and New York, putting together a guide for writers, and for herself, that would become her famous book "The Artist's Way," The New York Times reported. Recommendations in the book include writing three pages first thing in the morning on any topic and scheduling time for inspiration to strike.
Julia Cameron today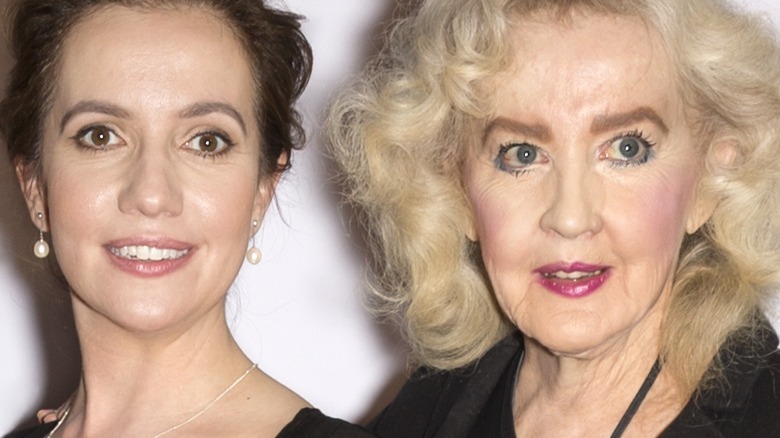 Shutterstock
Julia Cameron's "The Writer's Way" has gone on to develop a cult-like following all over the world since its publishing in 1992, for both its spiritual approach to art and "creative recovery" program. Writing groups hold sessions teaching the lessons of the book, and prisons and sober groups have made use of it as well. What's more, big names like Patricia Cornwell, Sarah Ban Breathnach, Pete Townshend, Alicia Keys, and Helmut Newton have all pointed to it as a source of their success (per The New York Times). Today, over 4 million copies have been sold and Cameron has settled into life in her 70s, living in an adobe house in Santa Fe over the Sangre De Cristo mountain range. 
She and Martin Scorsese still speak on occasion through their daughter Domenica, who is a writer and filmmaker in her own right (per Bookpage). Domenica directs films in New York City, just like her father. "The apple doesn't fall far from the tree, I guess," Cameron told Bookpage. While Cameron enjoyed teaching at the Open Center in SoHo, she has yet to commit to the city, and prefers her quiet life in Santa Fe. And after a long road, she deserves the peace she has found.