Meet Francesca Scorsese, Martin Scorsese's Daughter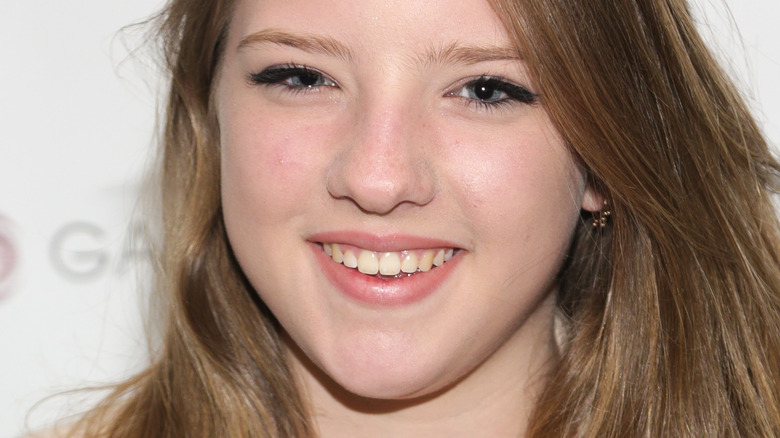 Brent N. Clarke/Getty Images
At nearly 80 years old, acclaimed filmmaker Martin Scorsese still has a pretty hefty work life. As a producer, he's got half a dozen projects releasing in 2021 (via IMDb), as well as two movies and a couple shows that he's set to direct. Scorsese obviously has a lot of love for his craft, but he also has a strong connection with his three children — especially his youngest, Francesca.
Born in 1999 to Scorsese's fifth wife, Helen Morris (via Women Working), Francesca is following closely in her father's footsteps. Her first role came under the guidance of her father in his 2004 film "The Aviator," and since then she has gone on to star in a few of his films before making it on her own in the HBO series "We Are Who We Are" as Britney Orton (via IMDb).
Francesca's got two more roles in the pipeline, the short "Sleeping Beauty" and the feature film "Bones & All," which also stars Timothée Chalamet and Chloë Sevigny (via Deadline).
Francesca is studying filmmaking at NYU's Tisch School of the Arts, her father's alma mater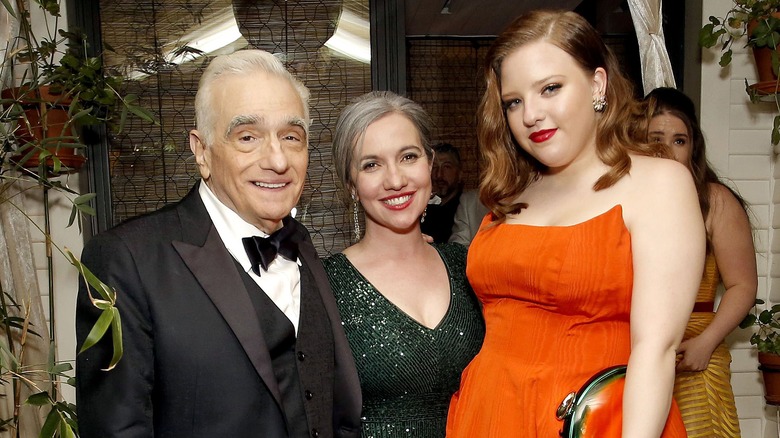 Rachel Murray/Getty Images
In between roles, the young actor is following in her father's footsteps further (via Tisch) by studying filmmaking at NYU's Tisch School of the Arts (via Harper's Bazaar). As Francesca Scorsese explained, "in order to be a good filmmaker, you have to have some sort of experience in the actor's shoes so that you know what they're going through and how to deal with them in a way that is sensitive to them."
The young actor is excited to be behind the camera, too. "I've been really loving documentary filmmaking," she told Harper's Bazaar. "I made a short documentary about my mom. I've made one in the past, too, about my dad while he was filming 'Silence'."
While she's mainly focused on graduating from college, Francesca is confident with just going with the flow. "I just want to zero in on my creative abilities," she concluded. And you can follow her creative output on social media, and she's very active on Instagram.
The young actor keeps track of all the wisdom her father gives on her notes app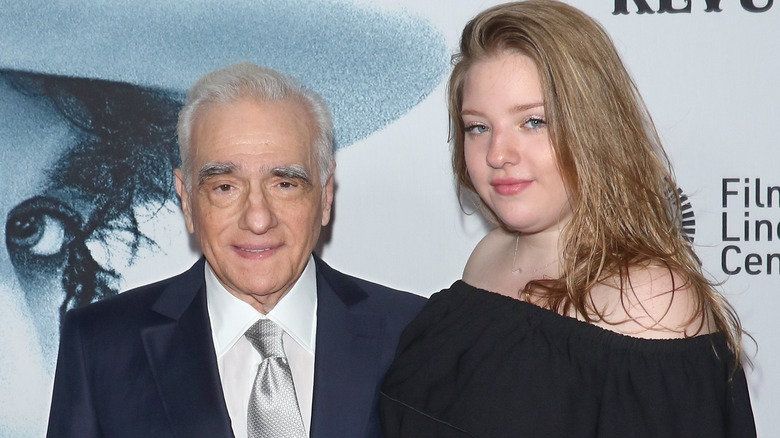 Jim Spellman/Getty Images
Francesca Scorsese has obviously inherited her intense drive from her father, who is unsurprisingly proud of his daughter. In 2014, Martin Scorsese wrote a then 14-year-old Francesca an open letter about how he felt about her future. Published in full on Italian news site L'esperesso (via Refinery29), Scorsese pondered in the letter about where cinema will be once his daughter became an adult, giving her some serious wisdom.
"In the future, you'll probably see less and less of what we recognize as cinema on multiplex screens and more and more of it in smaller theatres, online, and, I suppose, in spaces and circumstances that I can't predict," he wrote. The director went on to tell his daughter that her "future is bright" and to remember "the tools don't make the movies, you make the movie."
Scorsese's words of wisdom aren't unfamiliar to Francesca, who regularly struggles to keep track of all the advice her father gives her. "He's constantly talking and I'm like, 'Geez, I need to just zero in on certain things'," she revealed to Harper's Bazaar, adding that she keeps track of all his advice on her notes app. They truly have a strong bond, that's for sure.