Here's What Happened To Sofia Richie And Scott Disick's Dog When They Broke Up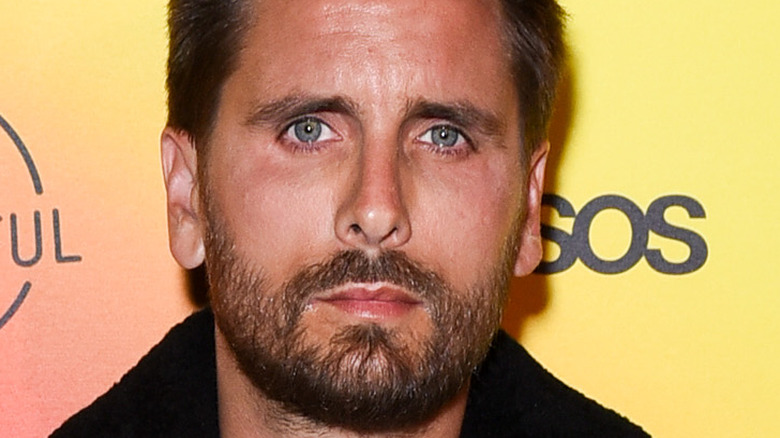 Presley Ann/Getty Images
Scott Disick and Sofia Richie were love's young (ish) dream for a surprisingly long time. As Elle notes, the highly unlikely couple — Disick is 16 years older than Richie — was first spotted together in May 2017, after they were allegedly expressing a bit of PDA aboard a glitzy yacht in Cannes. 
Just a month later, they were snapped grabbing a bite at celebrity hotspot Nobu. After going Instagram official in September of that year, Disick and Richie spent the subsequent months acting either completely loved up on social media or dramatically splitting; the intimate details shared all over the tabloids by knowing "insiders."
By August 2020, reports confirmed the couple had called it quits for the second time in a few months, seemingly ending their on-again-off-again relationship for good after a total of three years. Disick holidayed with the mother of his children, Kourtney Kardashian, and their kids in Idaho while Richie moved on with her life, allegedly annoyed that Disick remained so publicly close to his ex. Disick himself doubled down on these suggestions during an episode of "Keeping up with the Kardashians," claiming Richie was jealous of Kardashian. Evidently, it was a messy breakup, and the question that remains is: Where was the couple's beloved dog, Hershela, in all the madness?
Hershela is still living in the lap of luxury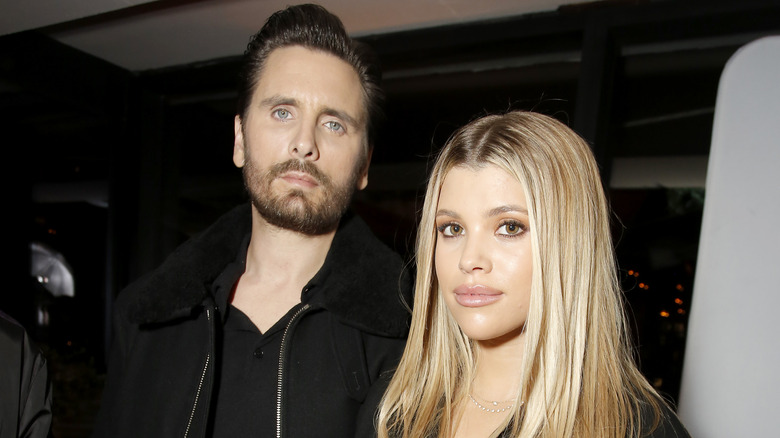 Rachel Murray/Getty Images
As Cheat Sheet notes, little Hershela is a gorgeous Dapple Dachshund Scott Disick gifted to Sofia Richie back when they were still in the throes of romance. Things were getting serious at the time, so they became doggie parents, with the couple even considering buying a home together. 
It was about a year into their relationship, and Richie told People at the time, "He wanted the dog for a while, but he ended up surprising me with it." Disick came up with the unusual name, a compromise between Hershey, which Richie picked, and Hershela, which Disick preferred. The little cutie frequently popped up on social media and was even given her own dedicated Instagram page (still active, with over 41,000 followers at the time of writing).
Once the couple broke up for good, in summer 2020, Richie took Hershela to her home. She shared a selfie of the two of them to her Instagram Story just a couple of months later, writing "Madly in love with Hersh" alongside it, as per Life & Style magazine. Hershela continues to be a constant presence on Richie's Instagram page while Disick moved on with a new pooch. 
According to E! News, the reality star shared tons of footage of the little bulldog pup to his Instagram Story in February 2021, quipping, "Who's cuter the pup or the new matte pista."