Kate Middleton Wouldn't Let Prince George Do This Strange Thing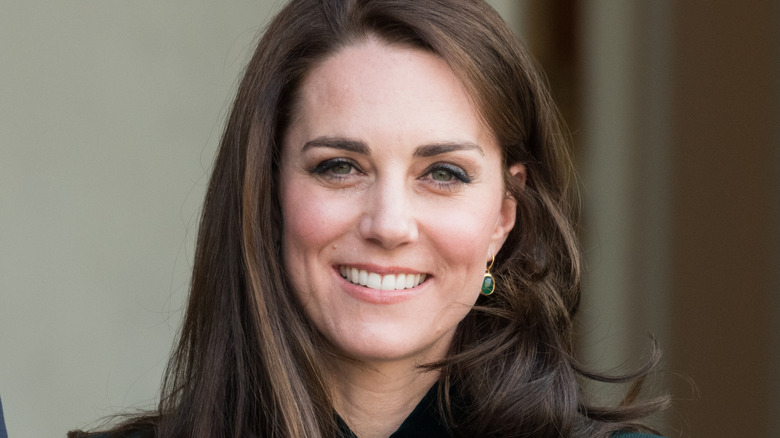 Shutterstock
The eyes of the world are constantly on Kate Middleton. Parenting under that kind of pressure can be unnerving for anyone. With their every move watched closely by the press, even the smallest moments can become media fodder. Take, for instance, a situation in Australia with Prince George.
Way back in 2014, the young Cambridge family headed down under to visit Australia with their young son, Prince George. During that time, Prince William, Kate and their son went to visit a zoo that housed animals native to the country, such as koalas. At the Taronga Zoo in Sydney, Marie Claire reports that Kate Middleton had to set some boundaries with the zookeeper when it came to her 10-month old son. While the zookeeper didn't assume anything or overstep any bounds, they did offer to let the young prince pet the koala at the facility. The outlet reports that the duchess politely declined, citing her son's "strong grip" as the reason for her reluctance. Her husband was quick to aid in her reasoning, adding, "if he gets it, he'll never let it go."
Much like other small children, grabbing a hold of hair, loose strings or even animal fur can spell disaster. Protective, logical parents come from the House of Windsor apparently. Nevertheless, Prince George got to see lots of exotic animals and enjoyed his time touring the zoo.
Kate Middleton has been open about her struggles with parenting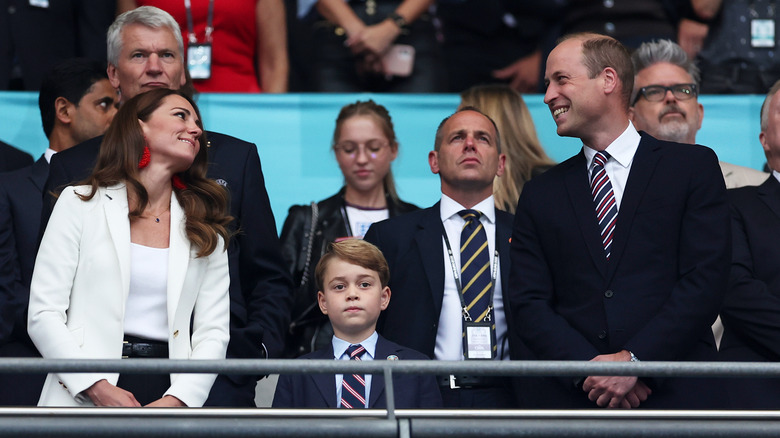 Eddie Keogh - The Fa/Getty Images
Even for a duchess, parenting doesn't come easily. In fact, since Prince George was born in 2013, Middleton has been quite open about her struggles to handle it all. The Mirror reports that, when the Cambridges welcomed their first child, they opted to move in with Middleton's parents to help with the new demands rather than hire a nanny. The outlet reports that Kate confided in an unlikely source during this time: the Queen.
"Kate was having a conversation with the Queen in which she confided that she had found being with George on her own, and not having a full-time nanny or a maternity nurse, very hard," royal expert Katie Nicholl explained in the documentary, "Kate Middleton: Heir We Go Again".
Eventually, the couple ended up hiring a nanny, but Carole and Michael Middleton still help with the children often. Marie Claire reports that the duchess opened up even more in 2017, saying, "Becoming a mother has been such a rewarding and wonderful experience. However, at times it has also been a huge challenge – even for me who has support at home that most mothers do not."
"It's okay not to find it easy," she said. "Asking for help should not be seen as a sign of weakness. If any of us caught a fever during pregnancy, we would seek advice and support from a doctor. Getting help with our mental health is no different – our children need us to look after ourselves and get the support we need."
Open, honest, modern, Kate Middleton has helped steer the monarchy in a new direction — one that's relatable and compassionate.