This Iconic '90s Star Almost Played Cameron Diaz's Role In The Mask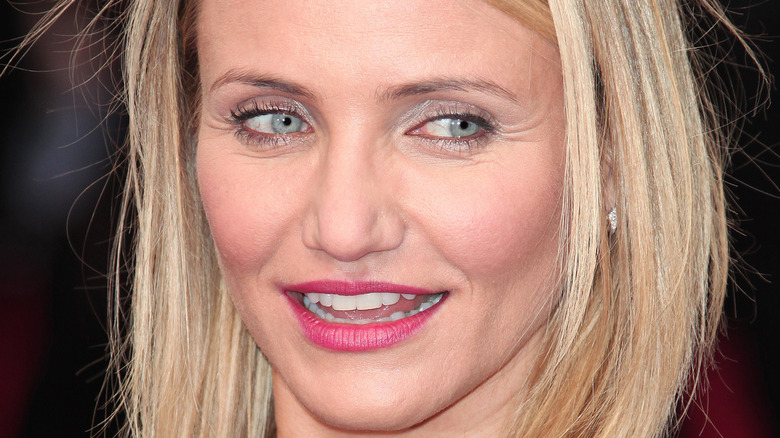 BAKOUNINE/Shutterstock
In a 1994 interview with Entertainment Weekly, Cameron Diaz described herself in the kind of self-deprecating way only she could. "I'm a pretty girl who's a model who doesn't suck as an actress," she deadpanned. She was 21 years old when she auditioned for a two-line part in "The Mask," completely unaware of the impression she'd made on the producers. After a six-week tryout period, per the outlet, Diaz ultimately bagged the leading lady role opposite Jim Carrey.
Her debut into the acting world as the iconic character of Tina Carlyle will never be forgotten; it was clear evidence that she wasn't just a pretty girl and that she absolutely did not suck at acting. Diaz went on to play such memorable roles as the titular character in "There's Something About Mary," one of "Charlie's Angels," a "Bad Teacher," and Jude Law's love interest in "The Holiday." However, if Diaz hadn't charmed the producers, we may have seen another face as Tina Carlyle. And you've definitely seen her before.
Anna Nicole Smith was almost cast as Tina Carlyle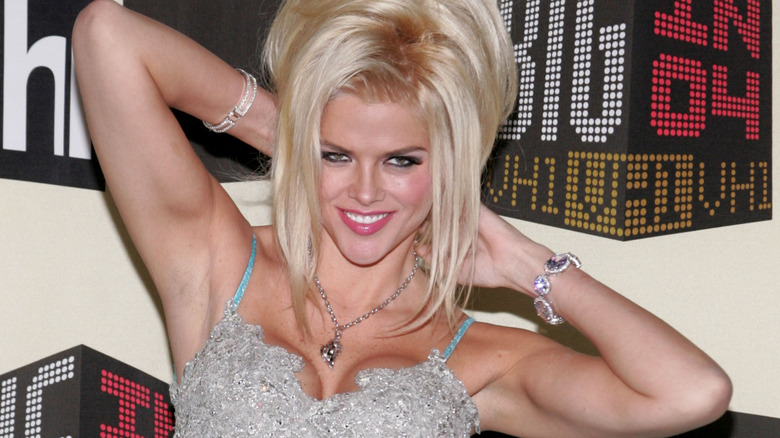 Carlo Allegri/Getty Images
Director Chuck Russell knew he wanted to cast Jim Carrey in his comedic rendition of the dark comic book "The Mask." In an interview celebrating the movie's 25th anniversary, he told Variety, "I was very excited about that because I knew Jim from seeing his stand-up, which was almost unbelievable, just what he was doing physically on stage." Combining Carrey's penchant for comedy and Diaz's breakout role as the sultry love interest, "The Mask" made over $351 million worldwide, according to the outlet.
However, the late Anna Nicole Smith was originally envisioned as Tina Carlyle by the director, according to casting director Fern Champion. But it didn't get farther than that. Russell told Variety, "We met. Anna was charming and bubbly but did not have other qualities needed for the role. I never took the next step to run scenes with her." Soon after, Russell remembered, "I saw Cameron's 8x10 on the casting desk and asked, 'What about her?'" History was this close to changing course.