Why Fans Are So Curious About Ingrid Andress' Love Life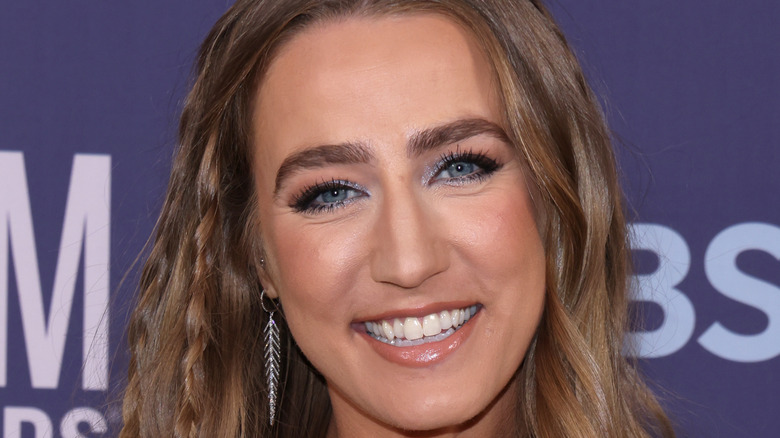 John Shearer/acma2021/Getty Images
Country songs cover a wide variety of topics, but a large majority focus on the ups and downs of relationships. From Dolly Parton's "Jolene" to Johnny Cash's "Ring of Fire," falling in and out of love makes for long-lasting (and iconic) country tunes that almost everyone can relate to on some level.
That theme of love and heartbreak certainly runs deep in the repertoire of country songstress Ingrid Andress. Born in Denver, Colorado, the singer found her start on NBC's a cappella singing competition "The Sing-Off" (via The Boot) before going on to study for a degree in music composition at the Berklee College of Music. From there, the singer moved to Nashville and started to work as a songwriter and collaborator with other artists in the area.
Andress would eventually release her first record "Lady Like" in March 2020, which featured an array of songs that seem to cut deep into her experiences of relationships that have either blossomed or gone sour. But as for the potential suitors that have inspired such tracks as "More Hearts Than Mine" or "We're Not Friends," Andress has kept her actual love life on the down-low — sparking plenty of curiosity among her fans.
Ingrid Andress may be quiet about her love life, but she's more than happy to share her experiences through music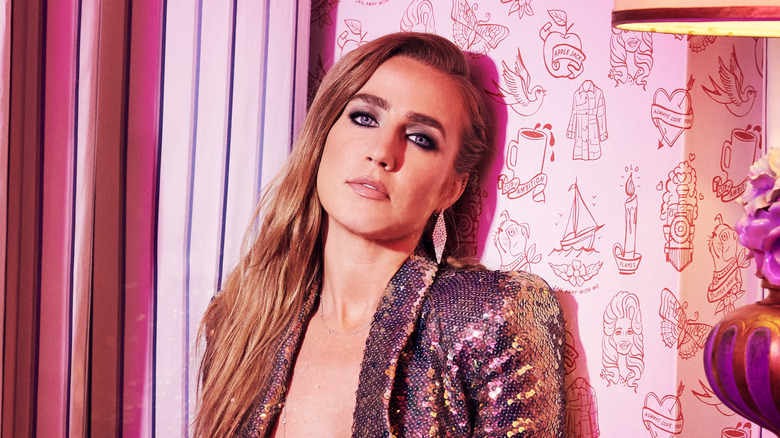 John Shearer/2021 Cmt Awards/Getty Images
As many fans have noticed, Ingrid Andress is pretty coy on social media when it comes to sharing her dating life. The singer has yet to share any inclination that she's seeing someone, as Glamour Fame notes, but she's comfortable talking about her past experiences in love.
"It's still real feeling that I've felt," the singer told Taste of Country. "It's really cool to look back and have those stories still be relevant in some way. The emotions are still very real." And thanks to her love of storytelling, the emotions she portrays in her songs make those stories feel even more emotionally raw. "I always am drawn to songs that are very storyteller-ish," Andress explained to The Boot, adding, that her "passion is for storytelling and saying something of substance."
Andress is also focused on empowering herself to be the person she wants to be. Take the single "Lady Like," for example. "It sums up who I am as a person. After you listen to it once you're like, 'Okay, I know who that girl is,'" the singer-songwriter told ABC Audio, going on to explain that the song is about how she "just wanted to empower everybody to just own who they are" after making the move to Nashville.