Chris Cuomo Finally Shares His Thoughts Following Brother Andrew's Resignation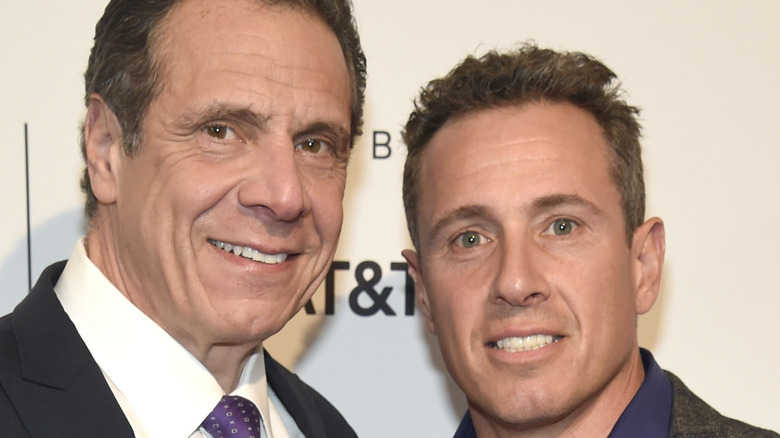 Kevin Mazur/Getty Images
When New York Governor Andrew Cuomo resigned on August 10 after multiple sexual harassment allegations and an investigation from New York State Attorney General Letitia James concluding the allegations were credible (via The Associated Press), his brother, CNN anchor Chris Cuomo, was on a regularly scheduled vacation.
It felt like there was an absent voice in the middle of the scandal as nobody heard from the governor's famous newsman brother, but CNN had a policy that didn't allow Chris to report on news focused on Andrew. The policy had been in effect previously but was lifted in 2020 as the governor was on the news regularly given New York becoming the first state to be hard hit by the coronavirus pandemic. However, the rule was reinstated in February 2021 when the allegations against the governor were first made, leading to the attorney general's investigation and report (via USA Today). 
As expected, when Chris returned from his vacation on August 16, he broke his silence and offered his thoughts on what happened to his brother.
Chris makes surprising admissions about his brother's scandal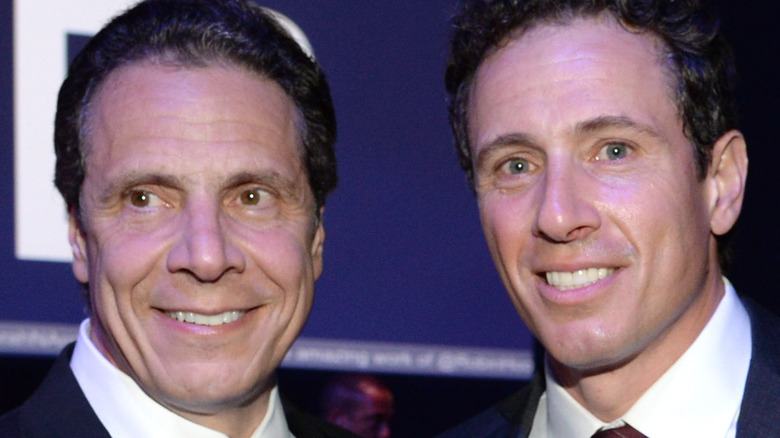 Kevin Mazur/Getty Images
Chris Cuomo was back on the air on August 16, hosting his CNN primetime show. He said he was speaking as a brother and not a journalist, acknowledging the conflict of interest when a family member is a public official.
"I can't be objective when it comes to my family, so I never reported on the scandal," Chris told the audience at the end of his show. "And when it happened, I tried to be there for my brother. I'm not an adviser. I'm a brother. I wasn't in control of anything. I was there to listen and offer my take. And my advice to my brother was simple and consistent. Own what you did. Tell people what you'll do to be better. Be contrite. And finally, accept that it doesn't matter what you intended," (via Politico).
The attorney general's report also stated that Chris helped his brother craft his response (via NBC News) to the allegations in February. The anchor defended himself, saying as a journalist, he stayed out of CNN's news decisions.
"I never misled anyone about the information I was delivering or not delivering on this program," he explained. "I never made calls to the press about my brother's situation. I never influenced or attempted to control CNN's coverage of my family ... I've told you it's never easy being in this business and coming from a political family, especially now. The situation is unlike anything I could have imagined."