The Truth About Taylor Swift And Jack Antonoff's Friendship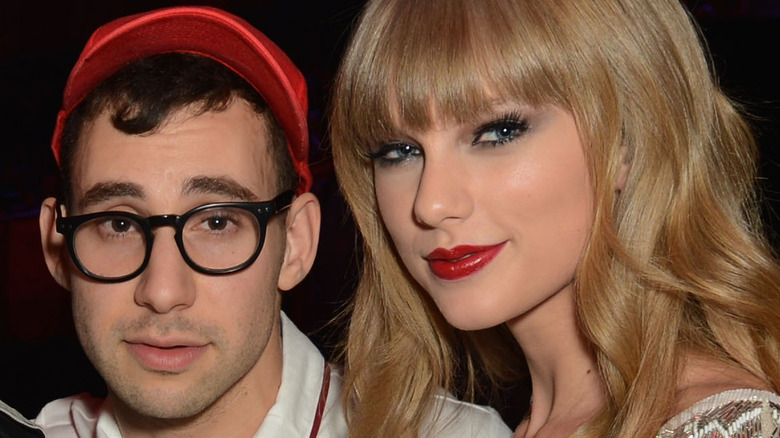 Dave Hogan/mtv 2012/Getty Images
Taylor Swift has had numerous iconic friendships over the years with everyone from Selena Gomez to Gigi Hadid. Though each friendship is meaningful for its own reason, the relationships that Swift forms through her musical collaborations are mutually beneficial for both parties. Case in point, Swift's friendship with singer/songwriter/producer Jack Antonoff. Antonoff and Swift celebrated a win at 2021 Grammys in the Best Album category for Swift's captivating "Folklore" album, which further proves the notion that Swift's musical friendships typically result in magic.
This magic is something Antonoff gratefully acknowledges, as he credits Swift's early trust in his producing skills as the foundation for this endeavor. Antonoff was already an established musician, but he wanted to break out his producing skills and received little interest during his initial efforts. Swift, however, changed everything for him. Antonoff took to Instagram following their Grammy win and detailed exactly how this happened. "You are the one who let me produce records first," he wrote in part. "Before you i just 'wasn't a producer' according to the herbs. i just wasnt let in that room. then i met you, we made out of the woods and you said, 'that's the version' and that changed my life right there."
So, how did Antonoff and Swift become friends in the first place?
Taylor and Jack became friends back in 2013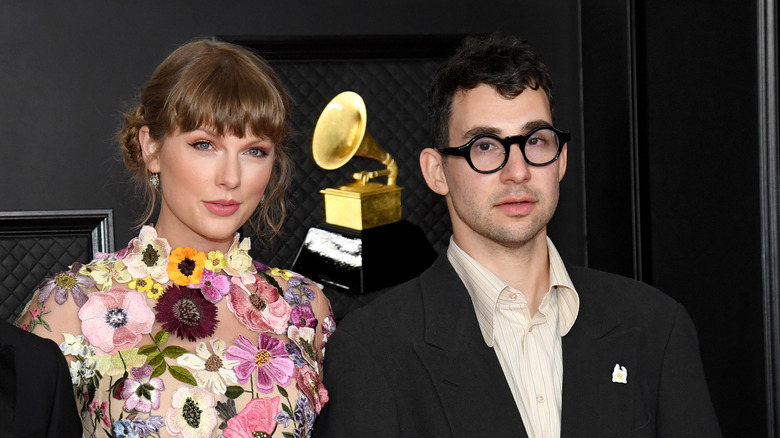 Kevin Mazur/Getty Images
Taylor Swift and Jack Antonoff have collaborated on some of the singer's biggest hits, including "Getaway Car," "Look What You Made Me Do," and numerous songs on both the "Folklore" and "Evermore" albums (via Secondhand Songs). According to Cosmopolitan, musical collaboration doubled as their meet-cute, as the two were initially introduced back in 2013 to work on the song "Sweeter Than Fiction" together. The song was featured on the soundtrack for the film "One Chance," starring James Corden.
Apparently, the two got along so well during their time penning that song that they decided to keep working on music together. Antonoff really started playing a role in Swift's music career beginning in 2014, and the pair never looked back. Their chemistry is so electric that they were even able to write the bridge for Swift's song "Getaway Car" in a record 30 seconds. 
Antonoff spoke about their insane connection, and speedy songwriting, for Rolling Stone during a June 2021 interview, "It's the only time in my life that a lightning-in-a-bottle moment, a pure moment of crazy writing, was caught on film. It's rare that you just, like, blurt out a whole song. But there's pieces, like that bridge, where we're just going back and forth and yelling things. It's sort of like, 'Whoa! Oh, my God, what happened? It can happen like that?' That's when it feels like a movie."