The Best Kinds Of Tops For A Larger Bust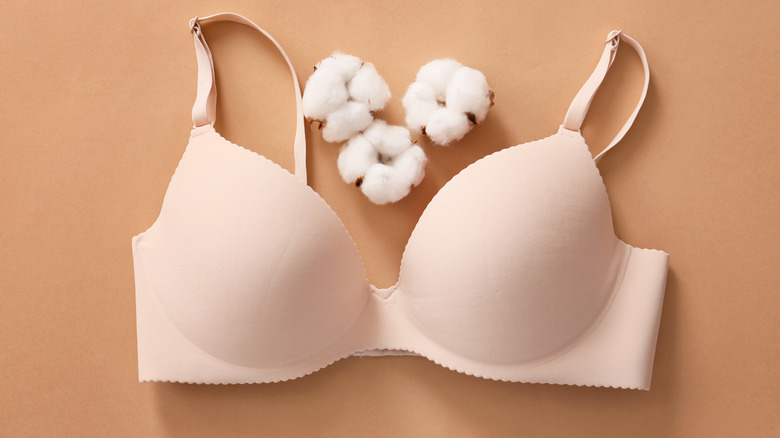 Pixel-Shot/Shutterstock
If you're not the size of a mannequin, sometimes shopping can be a frustrating experience. Trips to the dressing room can become a deflating chore as top after top fails to flatter. If you have a larger bust, then you know what we're talking about. Even on the days we're feeling our best, our "girls" can get in the way. Luckily, we have a few tips and tricks on how you can make the time you spend in the dressing room less deflating and more elevating. In fact, with the below recommendations, your breasts can continue to be more of an asset, and not just in the way.
Have you ever thought about how different colors can enhance your shape? Color blocking is a great way to keep the attention on your outfit (via Evie). You can try pairing a striking coral top with light blue slacks. Or a simple white tee with a leopard print maxi skirt. And in addition to this color blocking tip, if you really want to get into the nitty-gritty of the best tops for large breasts, check out these fail-proof recommendations below.
The cut and fit of your top is super important — and a tailor could help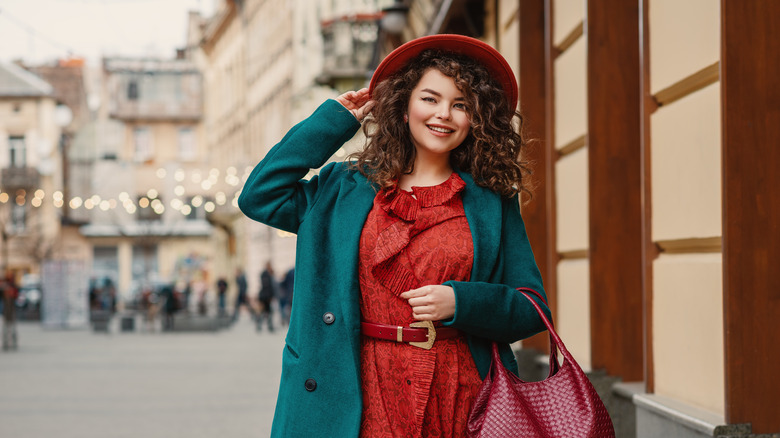 Shutterstock
For those with bigger breasts, pay special attention to the cut of the top. Look out for a lower, square-shaped neckline that will help highlight your collarbone without flashing too much skin (via Evie). "Square and scoop necklines are nice for when I want to feel more open, but not go crazy on cleave," one Cosmopolitan editor notes. A scoop-neck could work as well, per Evie.
If it's a bit nippy out, try throwing on an oversized blazer, Cosmo adds. No, we are not trying to make you hide your lovely shape. Luckily for us chesty babes, an oversized blazer is a trendy option that will flatter the curviest of shapes. Plus, you have the option of buttoning it up in the office — and then leaving it a little open for happy hour.
Color, cut, and blazers can absolutely make for a well-fitted busty bosom. But perhaps the most important thing to focus on with all of your tops is the fit. "You need things which accentuate you, rather than just hang off your boobs like a tent, which makes you look like you have a fat stomach by accident," shares Karley Sciortino, a busty relationships and sexuality blog editor (via Elle). So spend the extra time it takes to find the best fit. Or find a tailor that can help you achieve the perfect fit for your shape.