Survey Reveals Which Clothing Store People Love To Shop At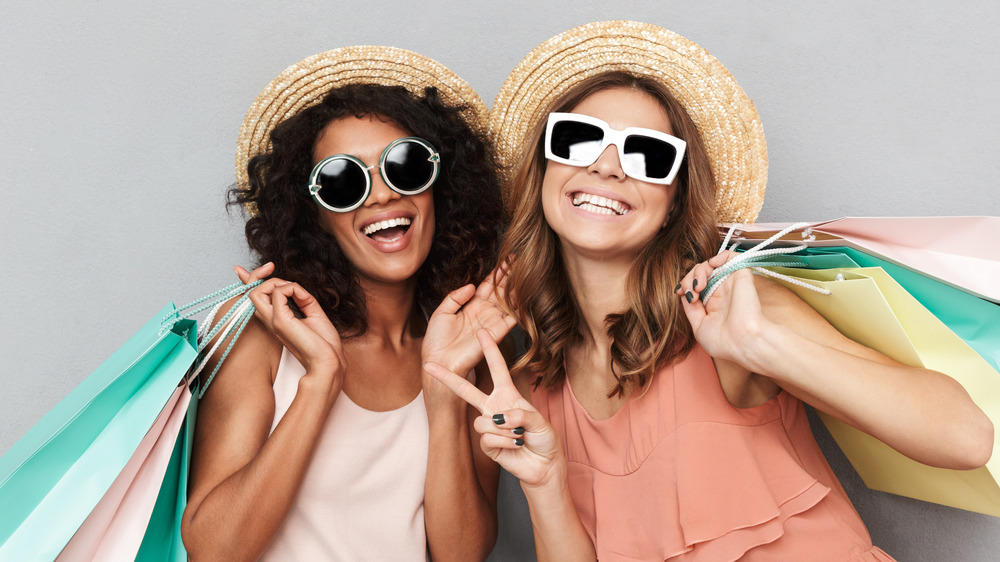 Shutterstock
Everyone needs a little retail therapy now and then, and most of us have a "go-to" store where we always find at least one (or ten) clothing items to brighten up our day and our wardrobe.
The List surveyed 652 Americans to find out the most popular clothing store and Nordstrom edged out the competition to take the top spot, with 22.55 percent of respondents picking the upscale chain that was founded as a shoe store in 1901.
Although Nordstrom is known for its luxurious clothing and accessories, it has its fair share of more affordable brands. Although the BP department designs are more youthful than the rest of the store, it offers plenty of cute, trendy clothes for a wide age range in addition to basic staples like camisoles and cardigans. And if you don't want to pay a fortune for activewear at lululemon, Nordstrom's Zella brand is definitely where it's at (via Who What Wear).
Old Navy was a close second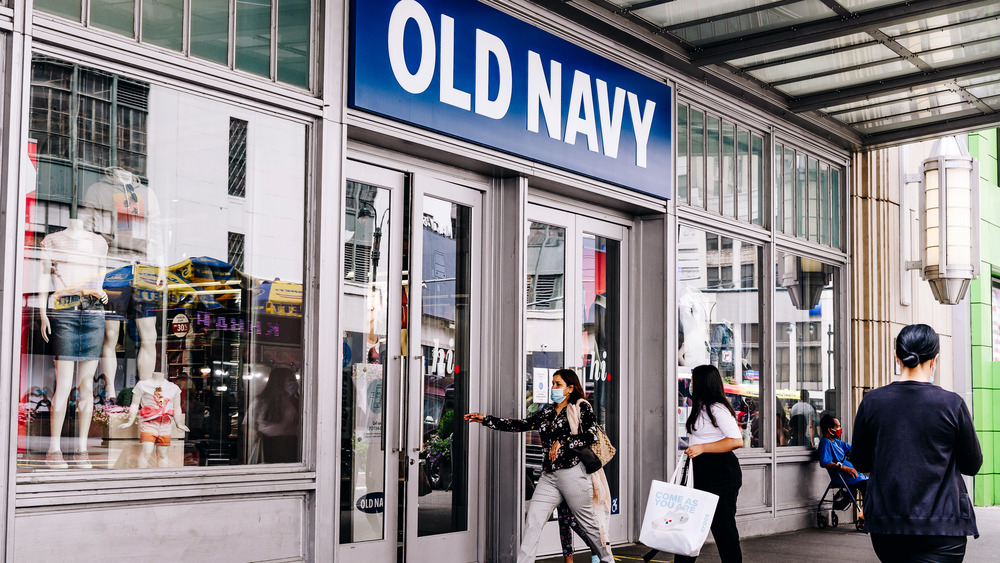 Bloomberg/Getty Images
Following right on Nordstrom's heels was Old Navy, with 21.78 percent of respondents choosing the affordable chain which is owned by the Gap. Old Navy is a practical choice — it's affordable and well-made, plus there are plenty of stylish options in addition to the staples.
Next up was H&M. Out of the 652 Americans surveyed, 17.64 percent chose the Swedish chain which arrived in the U.S. in 2000 (via The Associated Press) and quickly became a favorite amongst fashion lovers. H&M is the perfect place to shop if you're looking for trendy pieces at affordable prices. Designers for the chain keep a close eye on trends and they're able to get products in stores in less than a month. For comparison, it typically takes stores like the Gap around six months to go through this process (via Insider).
Speaking of the Gap, the chain came in fourth place with 9.05 percent of the vote, followed by Brandy Melville at 5.67 percent and Everlane at 2.15 percent. Approximately one-fifth (21.17 percent) of respondents chose "other." After all, there's no shortage of fabulous clothing stores out there.