The One Outfit You Need To Try For Fall 2021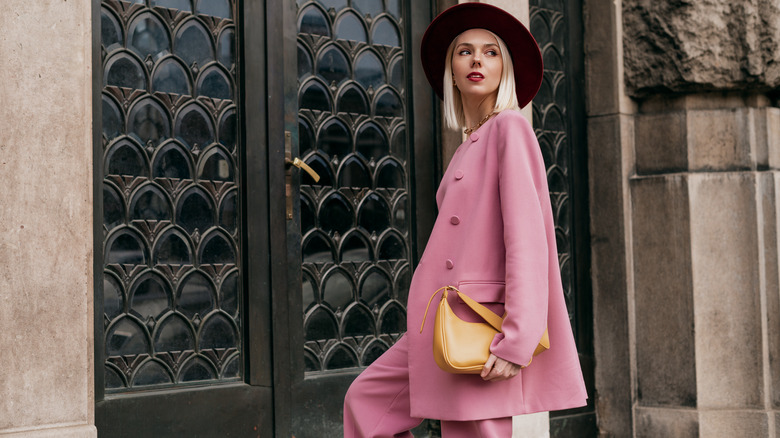 Victoria Chudinova/Shutterstock
It's time to say goodbye to your sweatpants ... and hello to a suit. Yes, the big trend of the year, especially as we head into fall, is to wear a fashion suit with tonal layering.
Some may find a suit synonymous with stuffy and masculine office wear, but that is just not the case. For women, the power suit rose to popularity in the 1970s, and since then, it has evolved. There are options in velvet, metallics, leather, prints, and beyond, and they all let "women embrace their inner worker bee while still maintaining a feminine edge" (via Marie Claire).
Another great aspect when it comes to this clothing item is that it involves multiple pieces that a wearer can mix and match, thereby creating numerous other looks. For instance, a structured pant can be paired with a tee and sneakers, while a blazer looks amazing over a dress.
Tonal and slouchy is the way to go this fall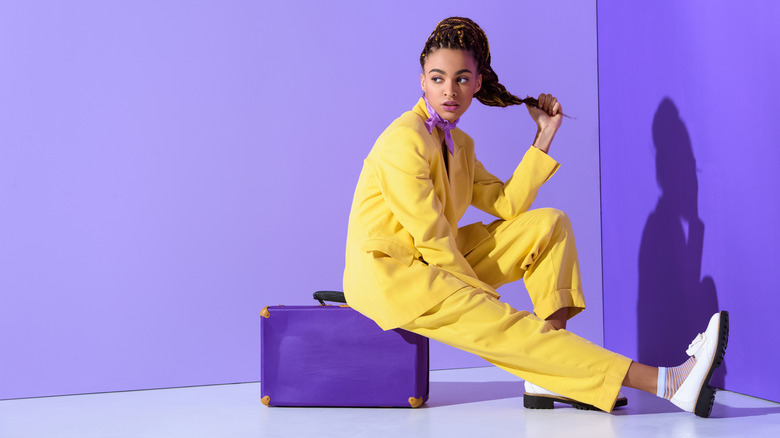 LightField Studios/Shutterstock
In addition to focusing on tones on tones with suits, you should also consider a slouchy version. This oversized silhouette has been seen on stars like Kendall Jenner and Rosie Huntington-Whiteley, as well as from brands like Christopher Esber, Dion Lee, and Proenza Schouler, as reported by L'Officiel.
For the past year, loungewear has been the go-to choice, but it is time to elevate our looks, while still being comfortable. "An oversize suit is ... the perfect transition from what we've been forced to wear in the last year," Emma Jade Morrison, a stylist in New York, told The Wall Street Journal. "They're just as easy to wear as a sweatsuit."
To get your wardrobe ready for fall, look for pieces that could work with other items already in your closet, consider a slouchy option, and focus on tonal layering for a truly chic look.