Why Sandra Lee's Engagement To Ben Youcef Is More Complicated Than We Originally Thought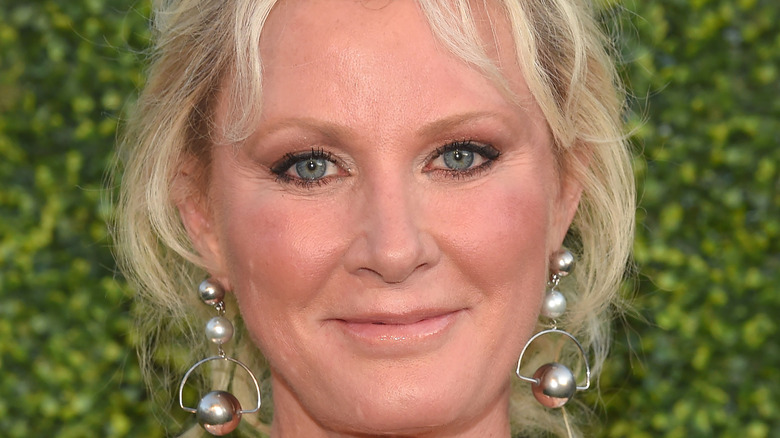 DFree/Shutterstock
When it comes to celebrity chefs and food personalities, Sandra Lee has perhaps experienced the most drama over the last year. Lee's a Food Network star known for hosting her own television series, including "Semi-Homemade Cooking with Sandra Lee" and "Sandra's Money Saving Meals" (via IMDb), but as of late she's known for her former relationship with New York governor Andrew Cuomo.
Lee left Cuomo in September 2019, according to CheatSheet, but has talked about it since. She's expressed concern for Cuomo's daughters, and she's discussed Cuomo's political policies, such as feeling betrayed that he didn't fight for the LGBT+ community as much as he could have or said he had.
Despite still being embroiled in Cuomo's life and career, Lee has since reinvented herself and also become engaged to one Ben Youcef. Youcef is an Algerian actor, and he and Lee have been seen being cute in public countless times. According to Page Six, their most recent public sighting was their trip to St. Tropez in early August. This visit coincided with the bringing forth of Cuomo's sexual harassment accusations.
On the outside, it's seemed that Lee had found someone really great for her. Now, the tables may have turned.
Ben Youcef has been sitting on a huge secret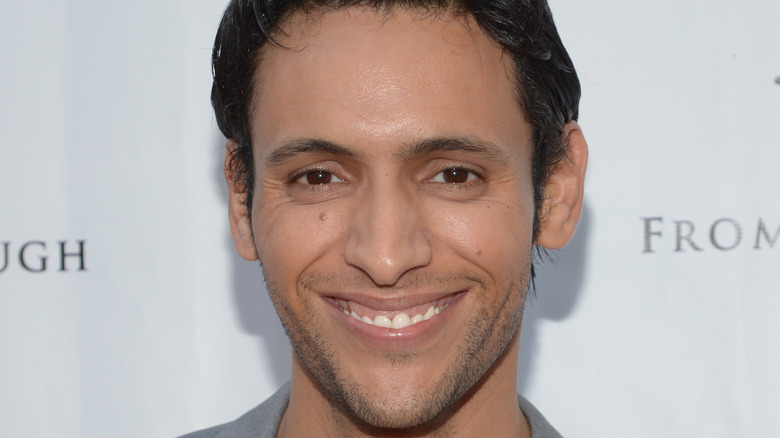 Jason Kempin/Getty Images
While the engaged Ben Youcef and Sandra Lee have been escapading on various vacations and trips, news has surfaced that Youcef is actually still married from his first marriage. According to the Daily Mail, Youcef's wife is named Apryl Stephenson, and when they reached out to her to fact check this news, she simply said, "Yes, Ben and I are still married." The two tied the knot in 2015. "We are going through a divorce and I wish Ben and Sandra the best of luck. But I have nothing more to say," Stephenson added.
In addition to being married, claims that paint Youcef as an opportunist are rising. "Ben is an opportunist. I'm sure he is loving the media attention he is getting," a source close to Youcef told the Daily Mail. "He craved this sort of attention for several years and now he has it. Months ago, he told people he is dating a 'celebrity,' he was so proud to say it." This source went on to say, "Poor Sandra. She's gone from a sexual predator in Andrew Cuomo to Ben, an opportunist. He has his own agenda."
Matters only get more complicated, though. Youcef and Stephenson, who filed for divorce in 2020, share twins. Their custody battle is ongoing, with Stephenson claiming that Youcef doesn't properly care for the kids (via Page Six).
At present, Lee hasn't spoken publicly about Youcef's marriage, but we hope that she's handling it well and that she chooses whatever is best for her when moving forward.