Here's Why Sandra Lee Reportedly Feels Betrayed By Andrew Cuomo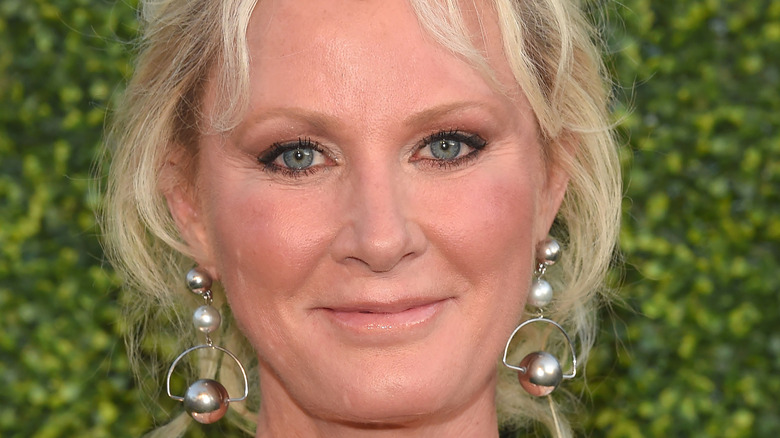 Shutterstock
After serving three terms as governor of New York, Andrew Cuomo announced on August 10, 2021, that he will be resigning. This news comes in light of allegations of sexual harassment made against Cuomo by 11 different women, despite his vehement assertions against the allegations (via BBC). But in the end, Cuomo announced, "Given the circumstances, the best way I can help now is if I step aside and let government get back to government," per CNBC. 
In his resignation speech, the soon-to-be-former governor spent most of this maintaining his innocence, belittling the assertions of his accusers, and attempting to remind the public of the things he accomplished during his time as governor. "We made New York state the progressive capital of the nation. No other state government accomplished more to help people, and that is what it's all about," he noted, per ABC News. "Just think about what we did. We passed marriage equality, creating a new civil right. Legalized love for the LGBTQ community, and we generated a force for change that swept the nation." Cuomo continued, reminding the public of his work passing the gun safety law initiative, SAFE ACT, which he says "saved countless lives."
But not everyone is feeling keen to celebrate Cuomo's alleged accomplishments, with one critic most notably being his ex, Sandra Lee.
Apparently Sandra did more for the LGBTQ+ community than the governor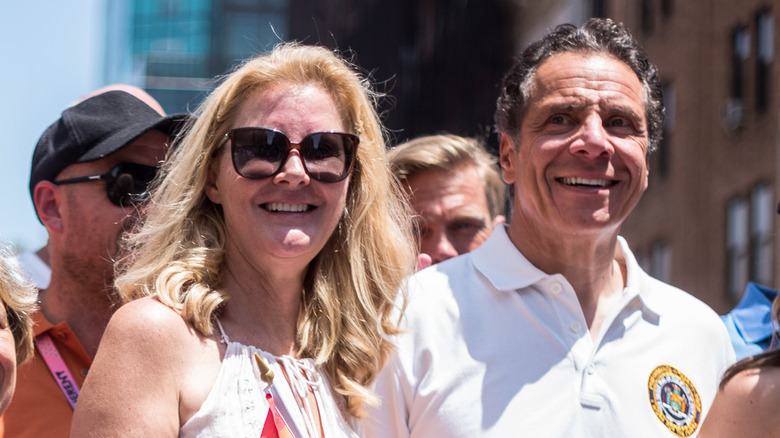 Steven Ferdman/Getty Images
Andrew Cuomo and Sandra Lee dated for 14 years before their split in 2019 (via Showbiz Cheat Sheet). While breakups are never easy, Lee appeared to be having the time of her life after her split from the former governor. A source told Page Six that Lee has been "feeling great and healthy," and that she feels "especially grateful and blessed for her life right now." However, she's not feeling so great after hearing Cuomo's recent resignation speech.
During his speech, he pat himself on the back for the work he did towards passing marriage equality in New York and fighting for the LGBTQ+ community. But according to Lee, he had nothing to do with the success behind this movement. A source told the New York Post, "Sandra was the one to fight for same-sex marriage, and she had to keep hounding Andrew to do it." Another source told the outlet, "It was all Sandra, and for Andrew to take credit is so crass. What a jerk."
And indeed, Lee was a huge voice behind the movement that eventually worked towards legalizing gay marriage in New York, as she was reportedly inspired in part by her youngest brother, Johnny, who is gay.
The New York Times asserted that Lee did, in fact, have a major part in pushing for a change in legislation. "The pressure did not let up at home. Mr. Cuomo's girlfriend, Sandra Lee, has an openly gay brother, and she frequently reminded the governor how much she wanted the law to change," the outlet wrote.