Here's Who Sandra Lee Is Reportedly Worried About After The Andrew Cuomo Report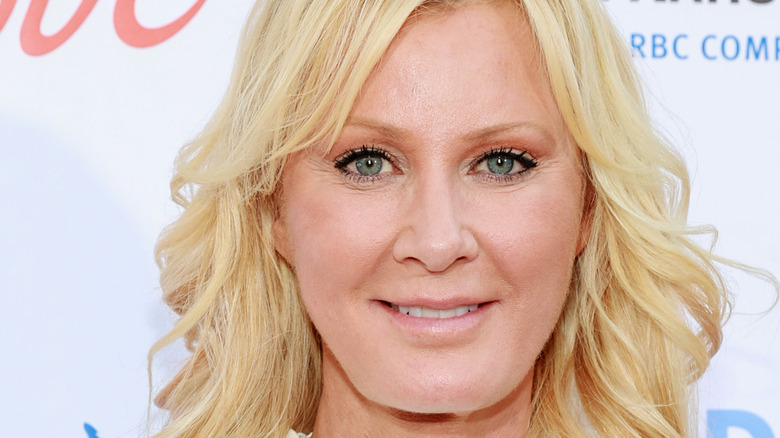 Emma Mcintyre/Getty Images
Just hours ago, New York Attorney General Letitia James announced the conclusion of a months-long investigation into several sexual harassment claims made by current and former staff who worked with New York Governor Andrew Cuomo. The report alleged that Cuomo was guilty of sexual harassment in many forms that had taken place throughout the past several years, per CNN. Though investigators found Cuomo's harassment to be unlawful, James' report noted that no conclusion had been made about whether these findings would lead to criminal prosecution. The victims can still opt to pursue a civil case against the governor.
Prior to facing his current series of legal challenges, Cuomo split from television personality Sandra Lee, whom he dated for 14 years, in 2019, according to the New York Post. While the reason for their split was never made public, those close to the couple claim that Cuomo was unfaithful to Lee for several years throughout their relationship and that his infidelity was an open secret. Despite dealing with this alleged betrayal, Lee only had positive things to say about her former beau — at least before the most recent sexual assault allegations surfaced. "We share a home, we share children, we share friendship. I will protect him and be there for him until the day I die," Lee told The New York Times last year.
Though she has remained silent regarding the sexual harassment allegations against her ex-boyfriend, sources close to Lee have revealed her new worries after the report was made public earlier today.
Sandra Lee is worried about Andrew Cuomo's daughters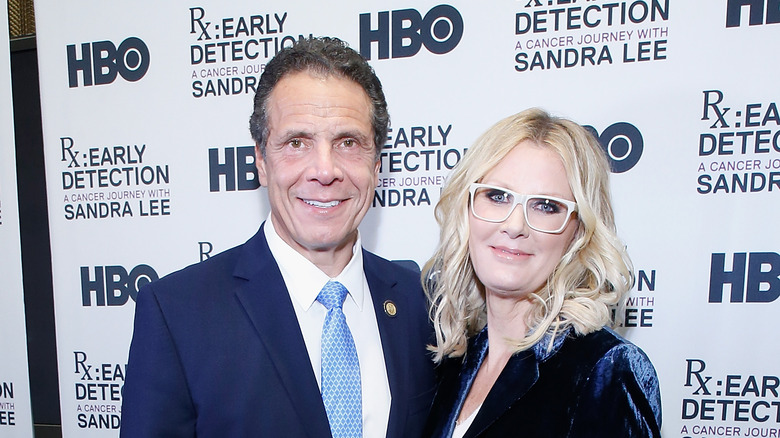 John Lamparski/Getty Images
Following the publishing of the Andrew Cuomo report, Sandra Lee, seems to be worried about the impact that the findings will have on the governor's daughters, Michaela, Cara, and Mariah Kennedy-Cuomo. Though she is not their mother, Lee does consider Cuomo's girls to be like her daughters after having been in their lives for so many years. "Sandra has spent her whole life advocating for women, and her thoughts are obviously with these women who have bravely brought these issues to light," a source close to Lee told the New York Post. "She is a woman's woman and a mother first and foremost and her love is with Andrew's daughters, that's the thing that she truly is concerned about."
Just this past weekend, Lee made her first public appearance since her split from Cuomo as a UNICEF special emissary at an event in Capri, Italy. Then, yesterday, Lee was spotted in St. Tropez with a man who appears to be her new boyfriend, according to the New York Post.
Cuomo's daughters have yet to make a public statement regarding the sexual assault allegations their father faces.