The Truth About Lester Holt's Relationship With Brian Williams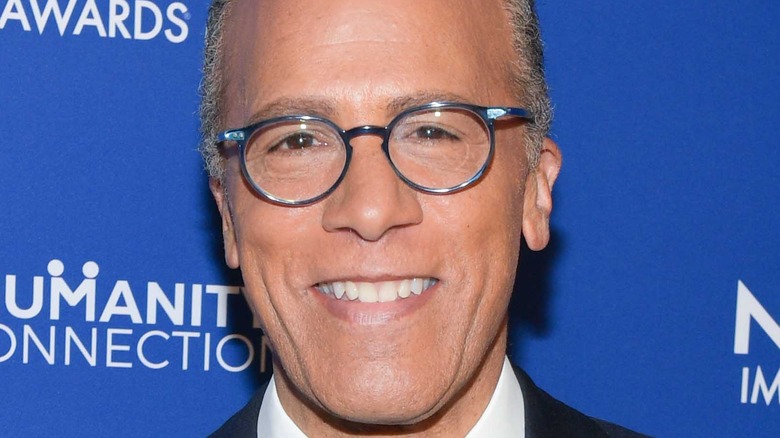 Matt Winkelmeyer/Getty Images
When Brian Williams began anchoring "NBC Nightly News" in 2004, he was expected to last as long as his predecessor, Tom Brokaw, who anchored the program for 22 years, starting in 1982 (via The Chicago Tribune). However, that was not meant to be. While Williams was the evening anchor for a decade after working as a national correspondent for NBC, according to his network bio, Williams lost his position and was moved to MSNBC in 2015, where he hosts "The 11th Hour" at 11 p.m. as of this writing. That's when "Dateline" and "Weekend TODAY" host Lester Holt took over the anchoring duties in the "Nightly News" chair.
Williams lost his job thanks to controversy when he claimed he was in a helicopter in Iraq back in 1983 that came under fire from a rocket attack. Williams repeated that story multiple times, but it turned out not to be true. Instead, he arrived in the area hours later via another helicopter that withstood difficulties due to a sandstorm. While Williams owned up to the fib and apologized, according to PolitiFact, Holt became the next host of "Nightly News" and Williams was demoted from broadcast to cable. The two newsmen were friends before the anchor switch, but what happened to their relationship after?
Lester Holt tried to stay away from Brian Williams' scandal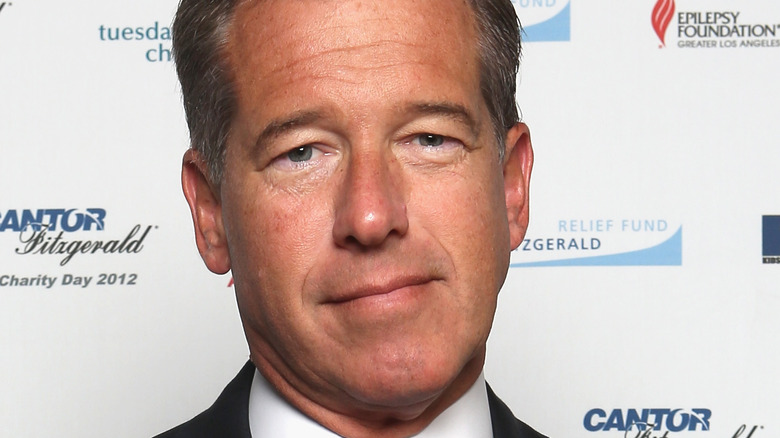 Mike Mcgregor/Getty Images
When the Brian Williams scandal was first brought to light, NBC chose to suspend him for six months before placing him in its cable news division. During that time, Lester Holt thought the anchoring position would be temporary, but after it became permanent, he opened up about the situation with the New York Daily News.
"There were times that I tried not to read anything that was written about this whole situation, so of course I read everything," Holt said." At some point I didn't know what to believe, but ultimately it kept coming back to keeping my head focused on the broadcast."
Holt and Williams also finally spoke after the anchoring switch was made official. "It was a conversation that we both had been craving but didn't know how to initiate," Holt said of the situation. "The bottom line is that we expressed our friendship to each other. We acknowledged that while some might see this as awkward, nothing that has transpired was between the two of us. We are friends and the best way to characterize it is that Brian and I are good," (via The Daily News).
Lester Holt and Brian Williams maintained respect for one another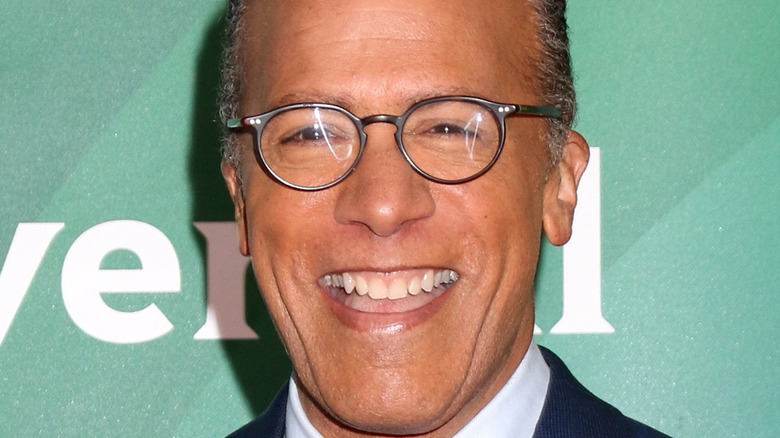 Kathy Hutchins/Shutterstock
After Lester Holt learned he landed the anchor position, Andrew Lack, the then-head of the NBC news division, told The Hollywood Reporter that Holt's first thought was of his friend and co-worker for more than a decade, Brian Williams. "His first reaction was for Brian. 'How's Brian doing? Is he OK?' What I like about Lester, he is not a careerist. He's not angling. He was never angling," Lack said.
Holt also insisted to The Hollywood Reporter that Williams was one of his main concerns when he got the job. "One of the things I made clear — we both made clear to each other — this wasn't about us. It was the situation. I have tremendous respect for Brian," he said.
In 2015, Holt appeared on Extra and spoke of his relationship with Williams, relaying what they said to one another when the anchor switch was made. "It's been an awkward time, a difficult time," Holt said. "But it was so great just to hear his voice again, for us to talk just like the old times, to not get into the nitty-gritty details, but just to talk about our friendship and that none of this is about us, the two of us, and that our friendship would remain. And more importantly, he wanted to know how he could support [me] and any way he can help on this broadcast and that meant an awful lot."