Kristin Ess Shares Her Tricks To Taming Her Cowlick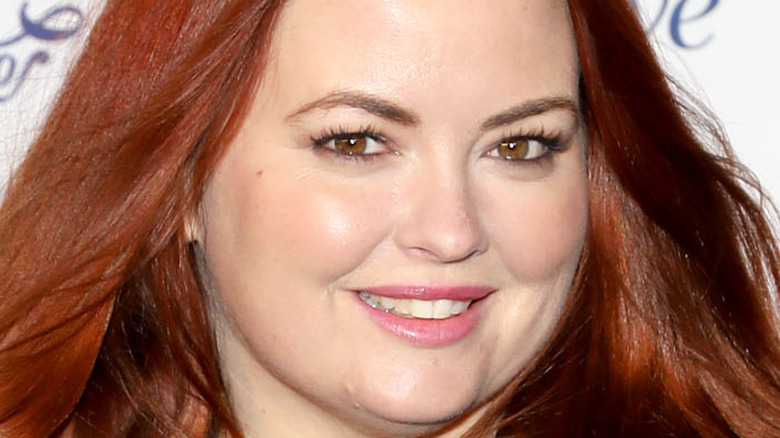 Rachel Murray/Getty Images
We may receive a commission on purchases made from links.
Celebrity hairstylist Kristin Ess has been working her magic for years on high-profile clients like Lauren Conrad and Lucy Hale. Cutting, dying, and styling some of Conrad and Hale's most memorable looks helped Ess build a name for herself, and now the talented hairstylist even has her own line of hair care products (via Us Weekly). These products, available exclusively at Target, help women achieve the hair of their dreams from the comfort of their own homes. Whether you want to wash, color, or style your hair, Ess has you covered.
Not only does Ess help create and style some truly remarkable hair, but she also doles out helpful advice to women who are trying to address common problems, such as cowlicks. If you're unfamiliar with the term, a cowlick essentially refers to a section of hair that grows in a different direction than the rest and is often difficult to comb flat (per Oxford Languages). Some people experience cowlicks at the front of their hair, especially when rocking a fringe, whereas others have a stubborn patch at the back of their head. Thankfully, Ess has a solution for cowlicks, too!
Kristin Ess recommends using this technique to tame a cowlick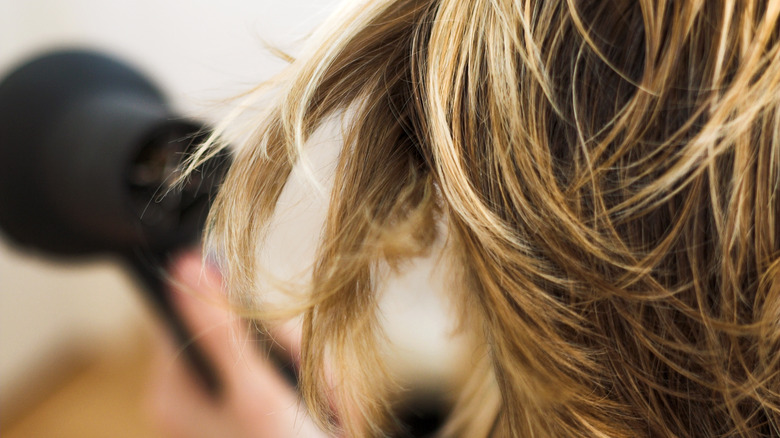 Harvey Fitzhugh/Shutterstock
Kristin Ess spoke with Allure in 2013 about her tried-and-true method for taming her cowlick. This is especially relevant for those who struggle with this issue around their bangs, though the same method can be applied regardless of the cowlick's position. 
To start, Ess recommends blow-drying the problematic hair immediately. "Once the follicle has had a chance to air-dry, it's also had a chance to set," she tells Allure. To combat this, you'll need the right tools. 
Ess suggests using the Spornette G-36XL Porcupine Brush, which is a round brush that helps tame cowlicks and perfect blowouts. Once you've got the right brush, Ess recommends placing your thumb underneath the hair where the cowlick is, then putting your brush on top of your thumb so you're squeezing your hair between the two. "The thumb is underneath to get extra tension because you have got to pull on the follicle from the root," she says. "Even the best heavy brush is not going to be able to do it alone. You have to have the thumb there." 
Finally, you'll direct your blow dryer downwards and pull the hair to the right, then the left, before pulling it straight down — all the while retaining tension. Goodbye cowlick, hello camera-ready hair!