Here's What Bob Barker Loved Most About Hosting The Price Is Right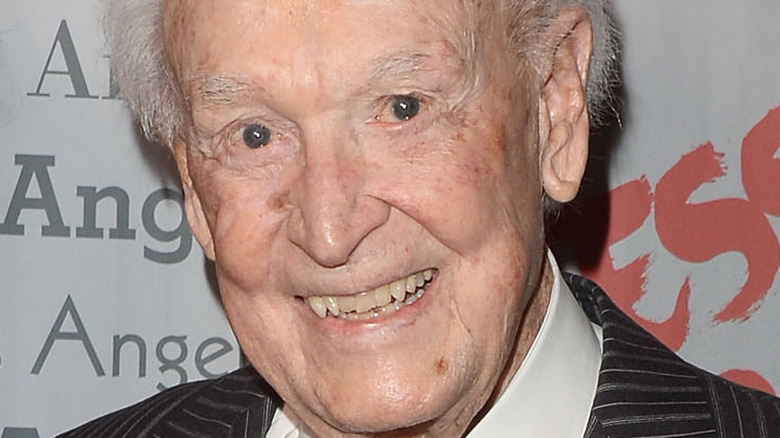 Matt Winkelmeyer/Getty Images
Want to feel old? Think about this: "The Price Is Right" will celebrate its 50th season this September. That adds up to a lot of "Come on down!," "A new car!," models waving arms, showcases won and lost, and people in funny T-shirts. (Even after all these years, we still have trouble guessing the actual retail price of dish soap and hand mixers when we watch the show.)
From 1972 to 2007, Bob Barker was the host we welcomed into our homes every weekday. With his friendly manner and gentle humor, he was a natural at bantering with contestants and keeping his cool around enthusiastic winners. After 35 years, the beloved host handed over the reins to his successor, Drew Carey. Though the comedian was nervous at the thought of taking the place of a game-show legend, he was reassured by Barker's wise advice to "make it your own show."
Now 97 — yes, he's older than Queen Elizabeth — Barker is as charming as ever, and he has nothing but fond memories of his time on the "Price" stage. He recently spoke to People about his experience. Asked what he loved best about the show, he quipped, "[T]he first thing that pops to mind is ... the money, of course!" He then got serious and explained what he was truly grateful for — and any longtime fan can probably guess what it is. 
Bob Barker appreciated being able to support his favorite cause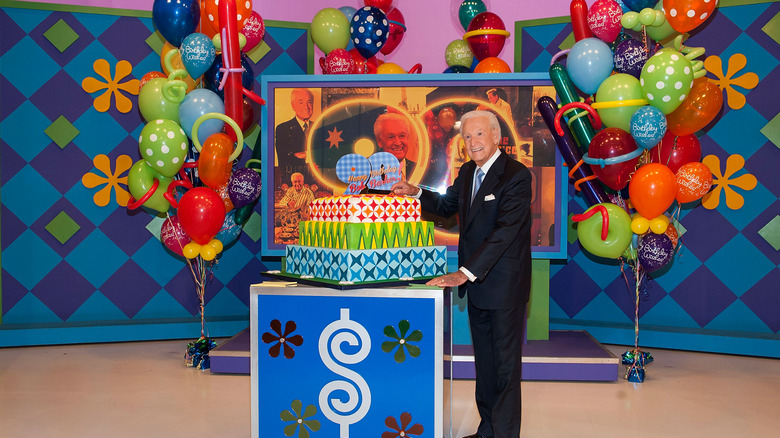 Valerie Macon/Getty Images
"All kidding aside, there was much to love," Bob Barker continued to People. After praising the cast and crew who helped make the show such a success, he said, "Particularly close to my heart was the ability our vast popularity gave me to remind our entire audience daily about the importance of spaying and neutering your pets." 
The host became an avid spokesman for animal rights to keep him from wallowing in grief following the death of his wife in 1981. He created the DJ&T Foundation, which is devoted to controlling the pet population, and has contributed generously to animal rights groups. In 2009, Barker gave $1 million to his alma mater, Drury University in Missouri, to establish a forum on animal rights (via Beef Magazine). 
But Barker really proved that he "walks the walk" back in 1988. At the time, he had been the host of the annual Miss Universe pageant for 21 years, but he had long been upset that the winners received a fur coat as part of their award. When organizers refused to stop using fur, he resigned as host — even though it meant losing a six-figure salary. "This involves morality," Barker said at the time, per The Associated Press.
If just one "Price" viewer had their pet neutered as a result of Barker's hosting, he would no doubt say that was worth all the living-room sets and Jet-Skis in the world.