Here's What The August 22 Full Moon Means For Water Signs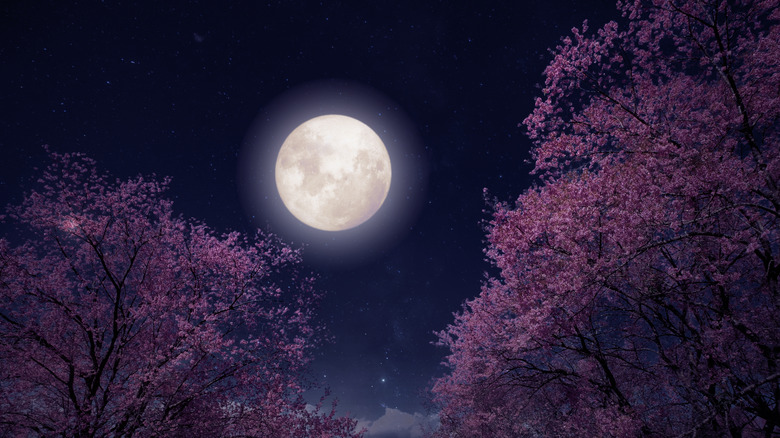 jakkapan/Shutterstock
The full moon on August 22 will also be known as a blue moon, per Reader's Digest. The vibes from the lunar event could prove to bring about some hopeful changes for many members of the zodiac, including water signs Cancer, Scorpio, and Pisces. According to Mind Body Green, water signs are characterized as being sensitive people who are known to take things to heart. They also take their family and home lives very seriously, which makes them ideal romantic partners. "Like water, they can be refreshing, or they can drown you in their depths," famed astrologers The Astro Twins says of water signs. Other traits of a water sign include being cautious and emotional, as well as intuitive and mysterious.
While they may find it hard to balance their emotions, water signs can reportedly help themselves by focusing on healthy ways to work through their feelings. They could try tuning into their spiritual side or seeking the help of a life or money coach to help them stay on the right path.
As the full moon approaches, those born under a water sign can expect to feel the effects in their daily lives.
Water signs will feel emotional during the full moon on August 22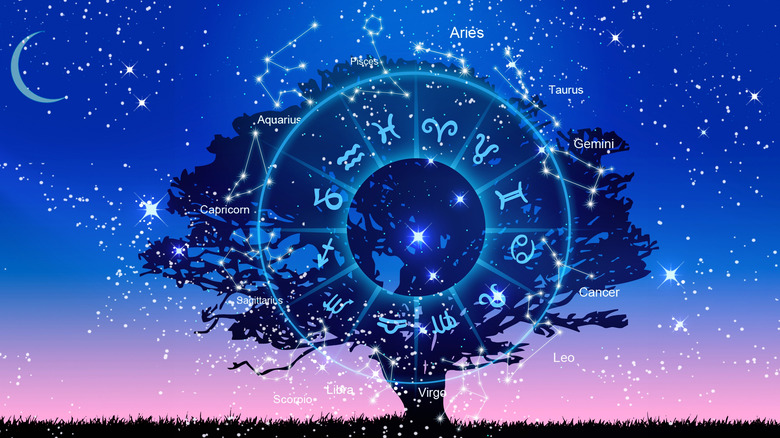 Billion Photos/Shutterstock
According to InStyle, Cancer (born between June 21 and July 22) will likely be feeling the love this month. Cancer can expect to feel very loved and supported by their closest friends and family members, which will offer them an additional sense of security. Vogue notes that Cancer may want to collaborate with those friends and family for a business or in a financial situation. They're also encouraged to step outside their comfort zone, even if it feels awkward at first.
Meanwhile, Scorpio (born between Oct. 23 and Nov. 21) should look to work on their spiritual side as August wraps up. Scorpio may want to focus on peaceful, private moments such as meditation, and bring along a trusted loved one as well. The experience will bring you closer together, promoting harmony. In addition, too much work could leave you feeling burnt out. Take some time to balance your personal life this month or possibly make a change to your home or family life.
Those born under the sign of Pisces (Feb. 19 – March 20) will likely be feeling very vulnerable during the full moon. However, sharing the details of their pain and trauma will help them to heal and give them the connection they've been looking for. Pisces are good at hiding their feelings, but now is the time to open up and heal those emotional wounds.
It seems that the full moon will offer an array of experiences to all of the zodiac signs, with water signs particularly impacted by the event.