The Top 10 Designer Mini-Backpacks Making A Comeback From Y2K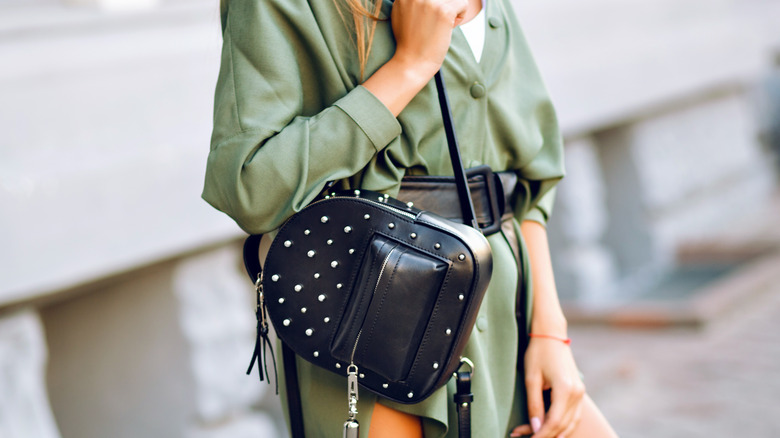 Ann Haritonenko/Shutterstock
Trends come and go, and one that has recently made a comeback is the mini backpack. A handful of designers are once again running with this Y2K fad, creating some truly stylish pieces available for purchase. Here are the top 10. 
According to Harper's Bazaar, two great options include the sleek Turnlock Backpack by Coach as well as Balenciaga's One-Shoulder Backpack, which is quite functional as it's made of black nylon and has two zipped compartments.
Fjallraven is another fan favorite, and this brand's Kanken Mini Backpack is not only crafted from eco-friendly canvas material but it also comes in a variety of eye-catching colors. The Allen Crossgrid Backpack from DKNY, on the other hand, features adjustable straps, which are always handy (via Cosmopolitan).
For a real blast from the past, there's the Neon Mix Mini Backpack. This see-through bag (which would be perfect to carry when attending a music festival) is actually from the Kendall + Kylie collection for Walmart, as reported by Yahoo! So if you're eying a bargain, this may be the best pick. 
Designer mini backpacks make for fun, functional, and fashionable accessories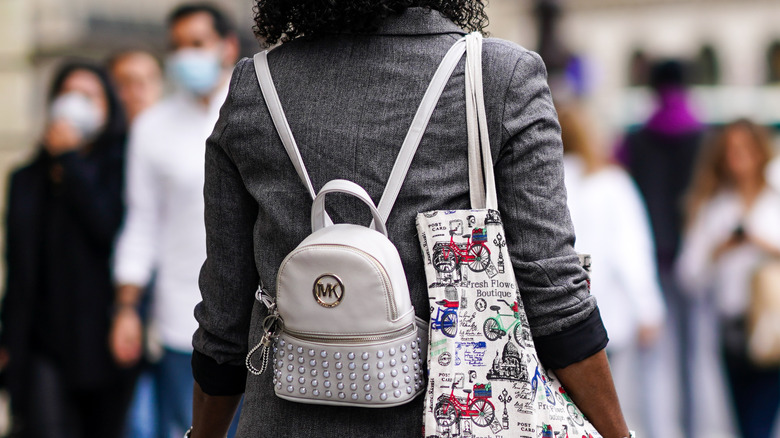 Edward Berthelot/Getty Images
While there are a variety of mini backpacks out there, a designer choice is sure to be of high quality, last a lifetime, and look super stylish. For instance, the Chloé Off-White Mini Faye Backpack has hardware and zippers that help it stand out in a crowd, and Louis Vuitton's Palm Springs Backpack Mini is an adorable way to show off an iconic logo. The Padlock GG Supreme from Gucci is another neat backpack choice, with its different materials and accents (via Fashion Journal).
According to Fashionista, Alexander Wang, a known and beloved designer, has the Attica soft mini crossbody backpack, while there's also the chic Kate Spade Jackson Street Merry backpack, too. 
No matter which designer mini backpack you choose (and it's okay to opt for more than one, of course), you're guaranteed to have a fun, functional, and fashionable way to carry your belongings and accessorize your outfit — Y2K style!