Kim Kardashian Has A Surprising Reason For Not Drinking Alcohol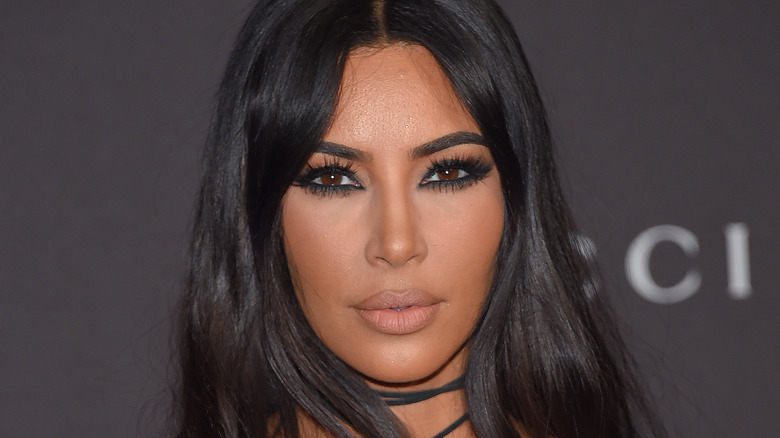 DFree/Shutterstock
Kim Kardashian is many things — a mother, a businesswoman, a reality TV star, to name a few. But there's one thing she is not: a drinker. To this day the Skims founder credits a particular experience with scaring her away from alcohol and it has to do with her sister, Kourtney.
People reports that Kardashian recently shared a photo on Instagram showing her alongside her sister at the University of Arizona, where Kourtney was studying at the time. "College Years Baby!!!" she wrote. "University of Arizona single handedly stopped me from turning into a wild party girl. I remember visiting Kourt on campus and being her designated driver. I hated all of the wild parties so much that I stayed home and never wanted to drink or party EVER...so thank you U of A. I was never a student there but u shaped my life more than you know."
As younger siblings often learn from their older brother's or sister's mistakes, it's clear that Kim steered clear of the classic college experience. The outlet reports that Kourtney originally attended Southern Methodist University in Dallas before transferring to the University of Arizona. The 42-year-old holds a degree in theater arts with a minor in Spanish. Kim was enrolled at Pierce College in Los Angeles, but eventually dropped out.
Kourtney Kardashian remembered the events slightly differently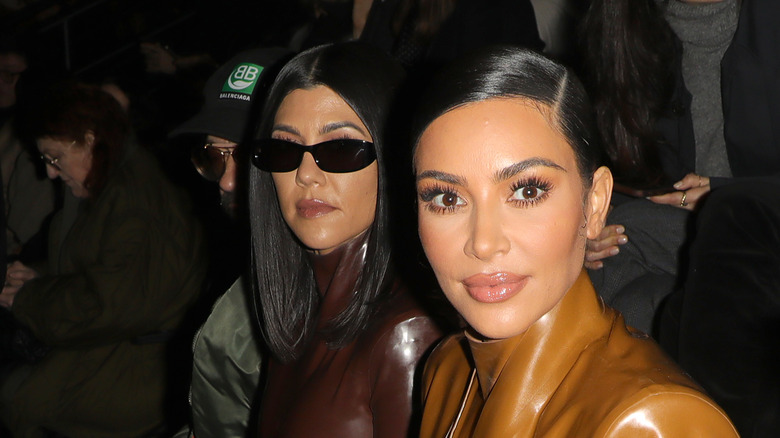 Pierre Suu/Getty Images
Kim's post quickly sparked a debate between the sisters. E! Online reports that the Poosh founder responded to the post by commenting, "I remember feeding you jungle juice and someone else driving I won't name names and blasting Ruff Ryders (maybe I was partying too hard to remember correctly, anyone else who was there wanna chime in?)."
In her stories, Kourtney drew an arrow pointing to herself in the picture alongside a note saying, "LOL wild party girl with a college degree."
However, Kim clarified what she remembered, responding, "Ummmm not me! I remember 14 people squeezing into our car I was driving or was it @KhloeKardashian Blasting Eminem! Bar fight. Broken Jaw! That's about it fir [sic] this weekend in AZ."
Apparently, Khloe was also there during the weekend that convinced Kim to steer clear of alcohol. Throughout the seasons of "Keeping Up with The Kardashians", fans watched as Kim stayed sober and stuck to her vision of creating an empire — apparently with this experience to thank. Today, she's done just that with her clothing line and makeup products.
"And even though I'm in my late 30s and I'm just finishing college or attempting to do that now, it's never too late and there really is no easy way out," she told CNN in an interview. "I've always worked hard and I hope that my kids see that work ethic and want to do the same thing."