Who Is William Stewart, Tiffany Haddish's Ex-Husband?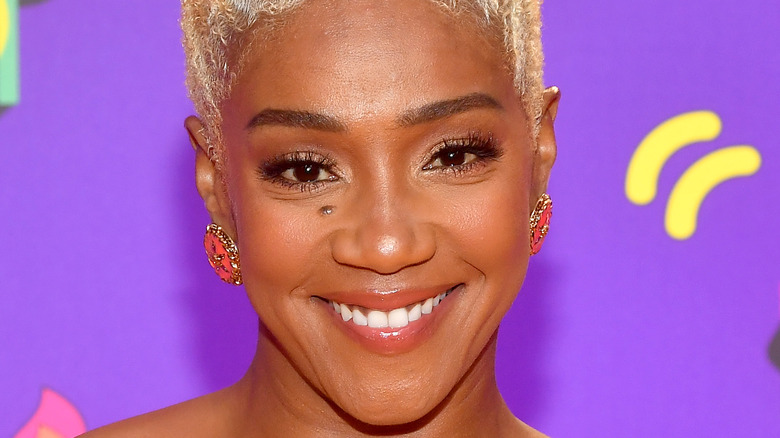 Amy Sussman/kca2021/Getty Images
From rags to riches, Tiffany Haddish has worked her way to the top. She first came onto the scene in 2006 as a contestant on the comedy show "Who's Got Jokes?" Following her television debut, Haddish starred in several sitcoms, and the star's career reached new heights following her breakout role as Dina in 2017's "Girls Trip."
In 2021, the comedian won her first Grammy. Haddish received the Best Comedy Album award for her "Black Mitzvah" Netflix special, which explores her Jewish roots. According to The Times of Israel, Haddish is only the sixth woman — and the second black woman — to win the award. Haddish also uses her influence to highlight up-and-coming stars as the host of "Tiffany Haddish Presents: They Ready." 
In 2020, the star confirmed she was dating rapper Common. In an interview with Distractify, the actress revealed the love lessons Common taught her. "He's definitely shown me new things in that way, where I'm a little more, like, 'Oh, you guys are kind creatures,' because for a long time I thought, you know, most men are pretty mean," she said. "He's shown me that there is kindness in this world and that, you know, you don't have to be something that you're not in order to be loved by someone that's laying in bed with you."
Although the actress is currently in love, in her memoir, "The Last Black Unicorn," Haddish reveals that abuse plagued her marriage to William Stewart.
Who Is William Stewart?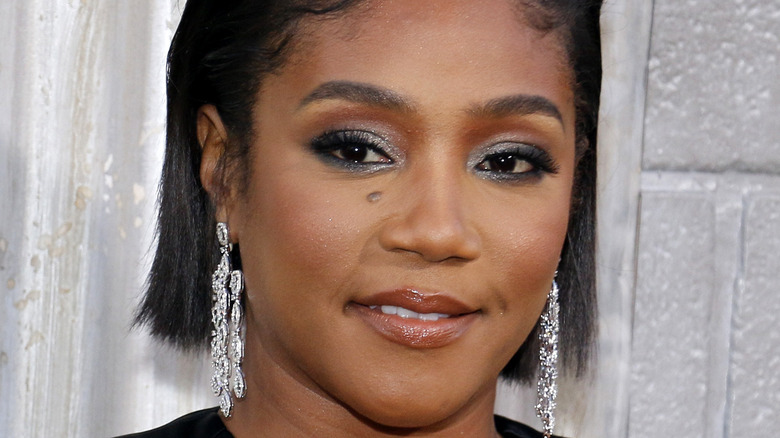 Tinseltown/Shutterstock
Little is known about when and where Tiffany Haddish met her ex-husband, Army veteran William Stewart. But it is evident that their relationship was riddled with explosive fights and alleged mental and physical abuse. In her 2017 memoir, "The Last Black Unicorn," Haddish reveals that the couple called it quits for the second time in 2013 and that Stewart then began to exhibit stalker-like behavior.
In response to the claims, Stewart filed a lawsuit against Haddish and the publishing company behind her book, Simon & Schuster. Stewart sued his ex-wife for $1 million for libel, slander, and defamation. According to Distractify, Haddish stayed composed when replying to her former husband's demands. "Be patient, your blessings are coming ... start to think positive so positive things can come your way," she said. "Because your blessings are waiting on you."
According to PopSugar, the trial was initially set for April 20, 2020. But, due to the COVID-19 pandemic, their court date was rescheduled.