Here's How Many Grandchildren James Earl Jones Has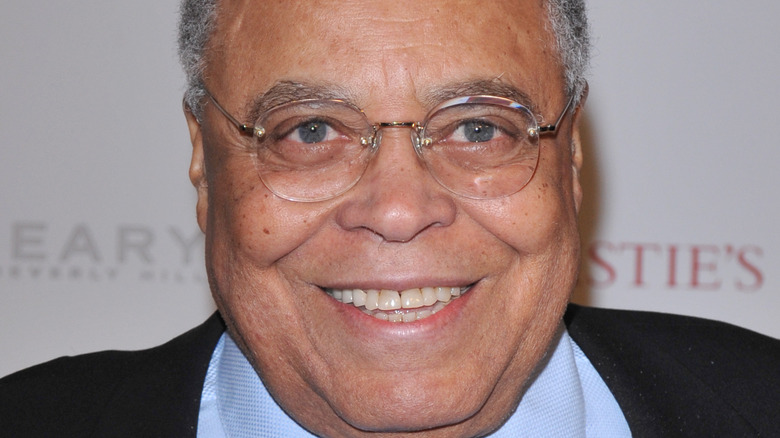 Featureflash Photo Agency/Shutterstock
Most recognized by his deeply prominent voice in "The Lion King" as Mufasa and the "Star Wars" universe as Darth Vader, James Earl Jones has been described as "one of the most talented and iconic actors" in the world (via ScreenRant).
While his low tone will forever be synonymous with certain characters, Jones also made a name for himself in film, television, and stage productions thanks to his stellar performing skills that originate from his time at the University of Michigan where he studied drama in 1953, as well as being taught by Lee Strasberg at the American Theatre Wing (via Britannica).
Starring in the likes of "Dr. Strangelove," "The Hunt For Red October," the stage and film production of "The Great White Hope," and the title role of Shakespeare's "Othello" in 1982, his talent would earn him wins at the Tony Awards, Golden Globes, and Grammys, as well as a nomination for an Academy Award before receiving an honorary Academy Award in 2011 (via BBC News).
Throughout his career, Jones had strong familial support. The actor first married actress Julienne Marie in 1968 before they parted ways in 1972 (via Who's Dated Who). He met his second wife, Cecilia Hart, on the set of the TV series "Paris" (via Entertainment Weekly) and they would go on to marry in 1982. The couple had a son together, Flynn Earl Jones, that same year and remained together up until Hart's death in 2016.
It's not clear whether James Earl Jones' son Flynn has any children of his own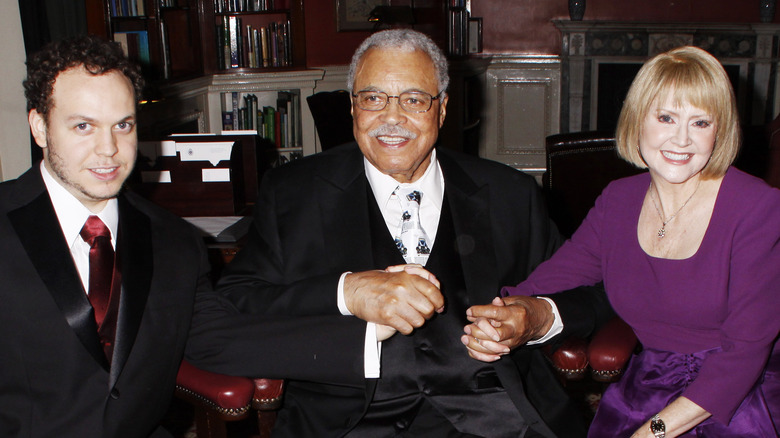 Dave M. Benett/Getty Images
With a son that's nearly in his early-40s, you're probably wondering whether James Earl Jones has any grandkids running around the house. As The Things notes, Flynn Earl Jones has remained relatively quiet when it comes to his personal life. According to Celebsgraphy, the young Jones married Lorena Monagas on Nov. 29, 2019.
While it's unclear whether the veteran actor has any grandchildren, he has been very vocal about his own grandparents. After his parents separated, Jones was raised by his maternal grandparents in Michigan. During an interview with BBC, He said that his grandmother was the most "racist, bigoted person [he's] ever known," despite her having Cherokee, Choctaw Indian, and African American ancestry (via HuffPost). "She trained us that way," he said. "She would consider it defensive racism, but it's still racism, it's still the same person."
As HuffPost notes, his grandmother's beliefs led him to develop a "need for independent thinking" as a child. Because of her, he could "live in the shoes of racists," as he explained. "When I hear about racists, I know exactly what they're feeling. I said, 'I'm gonna allow myself to feel that, just for the hell of it.' So I know what they're going through."