The Truth About Paris Jackson And Chester Castellaw's Relationship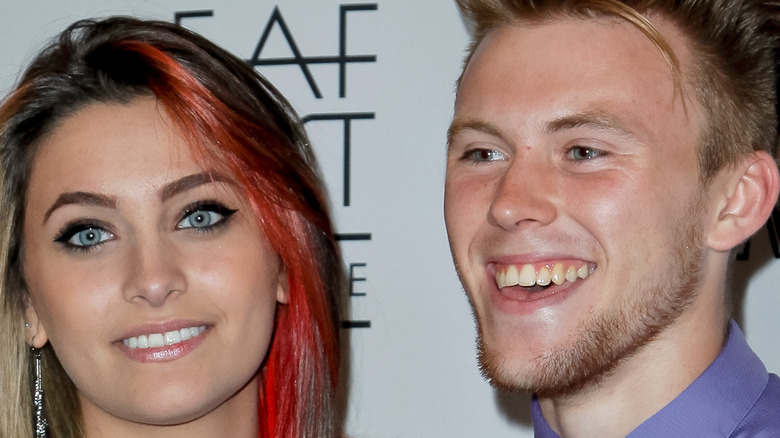 Tibrina Hobson/Getty Images
While many people know Paris Jackson as the daughter of the later king of pop, Michael Jackson, the singer-songwriter has surely made a name for herself outside of her father's very big shadow. For fans who follow Paris on social media, especially Instagram – where she holds 3.8 million followers and 97,300 more on her backup profile – it's obvious that she's into her music, her spirituality, and family and friends. 
Of course though, while being in the public eye, those that are watching are also very interested in her romantic life, which she rarely shares openly. As fans may recall, back in July 2020, the "Low Key In Love" singer spoke about her sexuality on her Facebook Watch series, which she starred in alongside her boyfriend at the time and bandmate, Gabriel Glenn. 
"Never thought I'd end up with a dude. Thought I'd end up marrying a chick or ... I've dated more women than men. Been with more chicks," she explained, per The Sun. "The public only knows about three long-term relationships I've been with and they've been with men." One of those relationships was with professional soccer player Chester Castellaw.
Was Paris ready for marriage?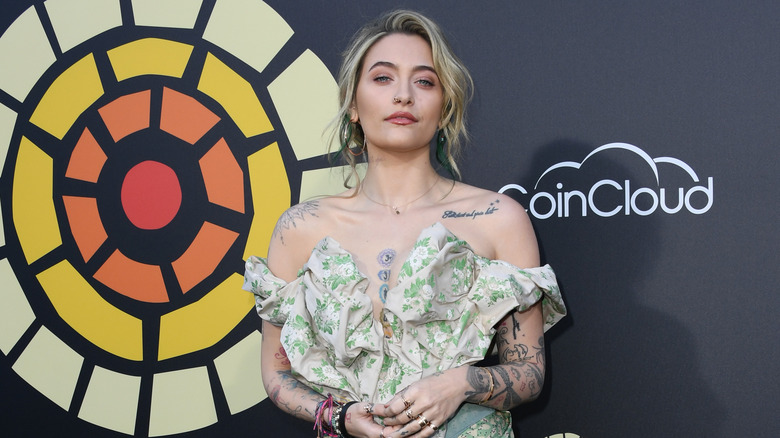 Jon Kopaloff/Getty Images
In October 2015, Paris Jackson and Chester Castellaw were seen often out and out in California, and the two weren't shy about showing a little PDA. What may have seemed like an innocent young-and-in-love situation almost turned into a very serious and life-changing relationship.
"Chester has been ring shopping for Paris and he is planning on asking her to marry him," a source revealed to Radar Online, via X17,  at the time. "Chester really respects her grandparents Katherine and Joe [Jackson] and wants to keep the relationship going good with them." As many know, the Jackson family are devout Jehovah's Witnesses, so it's assumed that if Castellaw wanted to stay with his then-girlfriend, he'd have to abide by the strict religion's guidelines and marry her.
However, Jackson didn't wear the later chosen engagement ring for too long as the two were broken by December 2015, after nearly a year of dating. As teen romances go, both deleted photos of each other from their social media accounts. A rep at the time reported, per Radar Online, "Paris broke up with Chester about three weeks ago and they are not on speaking terms right now."  Another source added, "Paris is devastated and very heartbroken. She just really wants her privacy right now." 
While the breakup seemed pretty heavy-hitting at the time, the two may be on decent terms as of August 2021 as Jackson is still following Castellaw on Instagram. As of writing, Jackson is single, following her August 2020 breakup from Gabriel Glenn.