This Pretty Little Liars Actress Almost Starred In 50 Shades Of Grey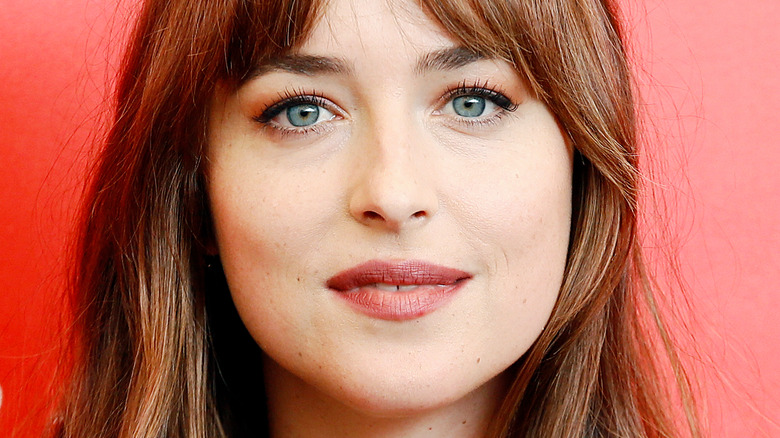 Andrea Raffin/Shutterstock
The world of television and cinema is both fun and wild for a lot of reasons, one of them being that casting can completely make or break a project. Characters and the actors that portray them become synonymous with one another, and it takes the perfect actor match to truly bring a character to life.
Let's take "Pretty Little Liars." While it may have ended too early for some, no one can doubt that the series' casting was one of its strongest suits. No one could have played a better Emily Fields or a better Spencer Hastings. It all seems fated, as if these actors had to play these characters. Heck, Sasha Pieterse lied about her age to land her role as Alison DiLaurentis, and I think we can all agree that no one would have portrayed her better than Pieterse.
The same logic applies to "50 Shades of Grey." The trilogy stars Dakota Johnson as Anastasia Steele and Jamie Dornan as Christian Grey (via IMDb), among others, but what makes these movies stand out — apart from their content — is the nuance that Johnson and Dornan bring to their characters. Because of their performances, it's hard to think about these characters being played by anyone else. Little did we know that this almost happened and a certain pretty little liar almost appeared in this film series.
Lucy Hale almost took on one of the most iconic film characters of the '10s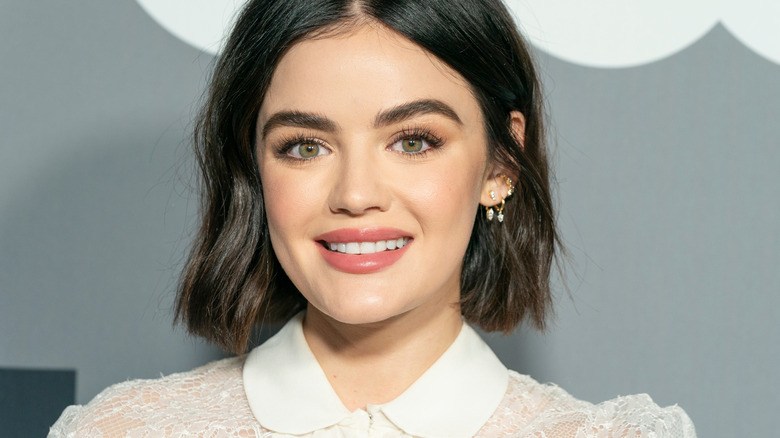 lev radin/Shutterstock
It was ultimately Lucy Hale who could have been the Anastasia Steele that the world came to know and love, according to Entertainment Tonight. "50 Shades of Grey" would have been different had Hale landed the role, but who knows — maybe she would have had a positive impact on the trilogy.
Now, Hale has opened up about her audition process for the film and what prevented her from stepping into the "50 Shades" world. "It actually was just me [in the audition]. It was a two-page monologue of exactly what you would think it would be," Hale explained to MTV News in 2014. "Very uncomfortable. But it was sort of one of those things where you just had to go for it or you're just gonna look lame — hopefully, I didn't look lame," she continued. Hale explained that she wanted to reach out of her comfort zone and perform a role that was different from Aria Montgomery, her "Pretty Little Liars" character. She even extrapolated on her audition scene. 
Not landing the role of Anastasia Steele has anything but hindered Hale's career. The actor has gone on to star in "The Unicorn," "Fantasy Island," "Katy Keene," and many more projects (via Rotten Tomatoes), and we have no doubt that her career will continue to prosper.