Celebrity Stylists Reveal How To Get Rid Of A Cowlick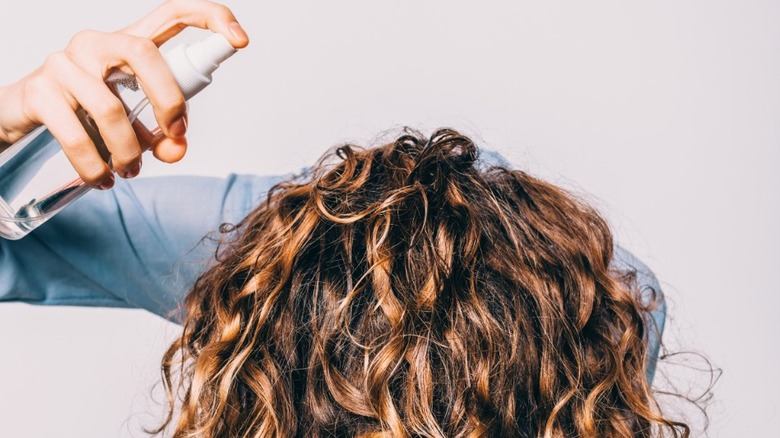 progressman/Shutterstock
If you've ever had a cowlick, you know how hard it is to tame the unruly hair when you're trying to style it. This is because cowlicks "are natural growth patterns in the hair that cause strands to go in opposing directions, which can leave them laying flat to our head, sticking straight up, or controlling the flow of our hair in an unwanted orientation," according to Byrdie. 
Cowlicks have a mind of their own, which is why it feels impossible to rid yourself of this pesky problem. Luckily, two celebrity stylists have stepped in to provide professional insight as to how the issue can be managed successfully.
Ashley Rourk and Anike Rabiu spoke with Byrdie about how to get rid of a cowlick in a few simple steps. From understanding what's causing the cowlick to choosing the right haircut, these helpful tips allow you to tackle the problem with ease. Then, all you'll need are the right products and styling tools and you'll be well on your way!
Getting rid of a cowlick is a multi-step process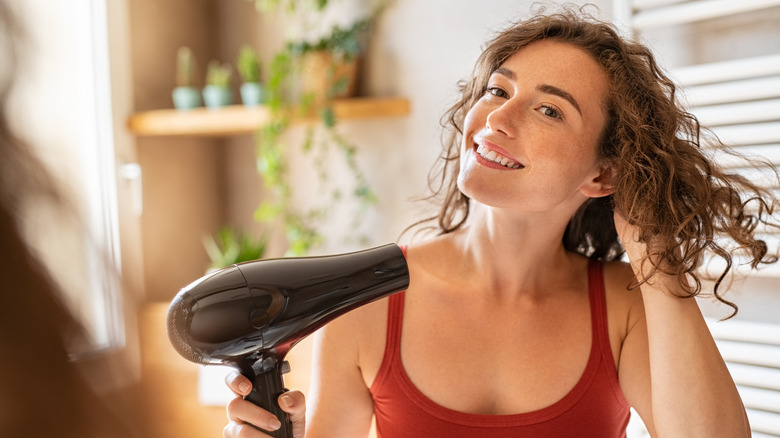 Rido/Shutterstock
It's possible to get rid of a cowlick, but it isn't as simple as smoothing the hair with gel and calling it a day. According to celebrity stylists Ashley Rourk and Anike Rabiu, multiple steps are needed to achieve this goal. First, you need the right haircut. "If you can't stand your cowlicks and don't have time to tame them, longer lengths are best because the weight of long hair pulls them down, making them less obvious," Rourk says.
Rabiu recommends using duckbill clips on damp hair where the cowlick originates, as this helps flatten the strands of hair in the desired direction prior to drying. The stylists recommend using the concentrator tool on your hair dryer, as this allows you to control the direction of your hair as you're drying it. Use your dryer on the medium setting as excess heat can aggravate your cowlick and cause damage to the hair follicle.
Using lightweight products is best since added weight on your hair can cause the cowlick to reemerge. Flexible hold hairspray and dry shampoo work wonders, as does textured cream. These same tips and tricks apply regardless of where the cowlick is positioned on your head.