TikTok Is Obsessed With This Oddly Satisfying Restock Video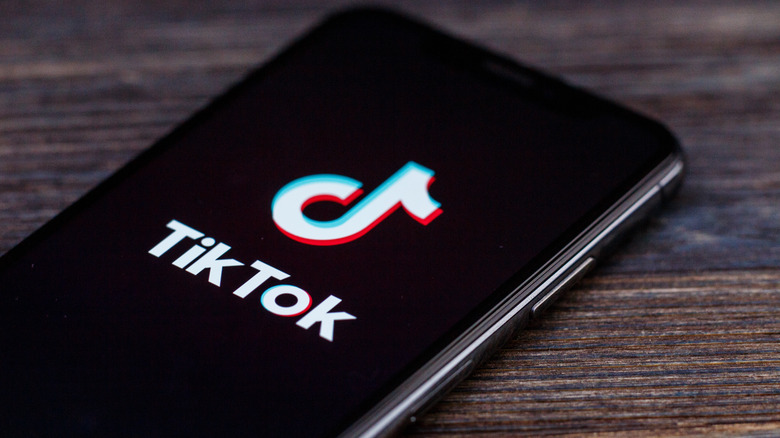 Xander St/Shutterstock
We may receive a commission on purchases made from links.
Since the meteoric rise of TikTok during the ongoing pandemic, the bite-sized social media platform has been known for its seemingly endless stream of addictive dance videos and life hacks, among other trends. 
While these videos may have been popular among Gen Z, Millennials are finding solace on the platform in a more grown-up way. As per Insider, equally as addictive are the recent wave of popular organization, cleaning, and restock videos that have emerged.
The #Restock alone boasts 4 billion views and challenges users to contribute, "Whether it's a kitchen, bathroom or something else, show us what you're restocking." One account that goes by the name of Kaelimaee has amassed a whopping 4.2 million following and 117.4 million likes across her videos. Falling into the restocking niche, Kae posts new uploads almost daily and made waves in July with a mini-fridge restock that's a treat for the eyes and the ears (via TikTok).
This TikTok clip blew up after featuring a satisfying restock
In the video Kae films herself refilling mini water bottles, packaged snacks, drinks, and even fruit into gorgeous plastic storage containers that seem to fit perfectly into every crevice of the mini-fridge. Noting the clip's success, Kae captioned the video, "This was a good mini fridge restock." Even though the video doesn't feature any of TikTok's catchy music, it does tap into the app's ASMR market with perfectly timed sounds of stacked and sorted items (via Glossy). Kae mentions that the containers and items featured are linked on her Amazon Favorites page in the comments. Within a few days, the video garnered the likes of 11.4 million TikTok users.
Although some users were concerned about the potential overuse of plastic in the video, another user replied, "Not gonna lie, I'm a little hypnotized right now." It likely appeared on their For You Pages, where TikTok curates videos it thinks audience members might enjoy (via New York Magazine). Since blowing up, Kae has kept up the momentum and even has a popular Sunday restock series for bathroom, laundry, and Nespresso products. Maybe it's the gorgeous natural lighting or the way all the clips seamlessly come together, but there's something about Kae's videos that inspire cleaning vibes.
We'll be rewatching this video for the 100th time today while dreaming of the beautiful aesthetic and oh-so-satisfying neat living spaces shown in Kaelimaee's TikToks.