If You're A Leo, Do This Self-Care Routine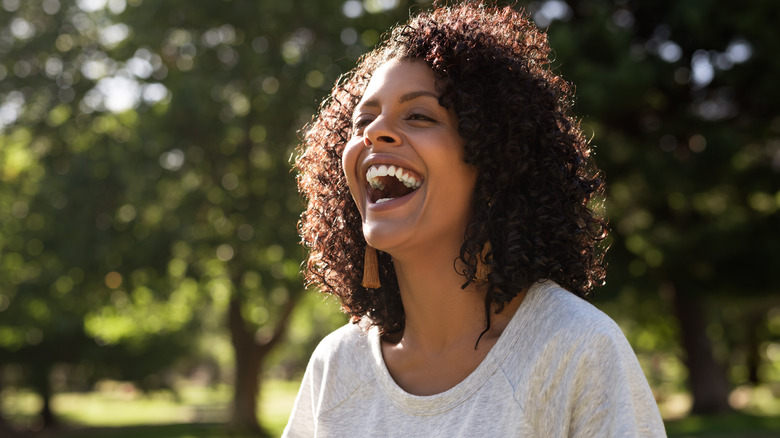 mavo/Shutterstock
For Leos, born between July 22 and August 22, it's not hard to take centerstage. You were born to stand out, according to Co-Star Astrology. With the sun as your ruling planet and your birthday falling during the summer season, you are one big ray of sunshine. 
It also means you're the life of the party. Cosmopolitan notes that you "work so hard socially" to be the most popular one, but that can be a bit exhausting after awhile, even for you social butterflies. While you may thrive in the spotlight, you also need some "me time" in order to recharge your energy. But not just any self-care routine will work for you. You need something that works specifically for a Leo. Just like you look to your sun sign to help you in areas like work and love, you can also let astrology guide you to the best self-care. 
As a Leo, you need a self-care routine that lets you take the spotlight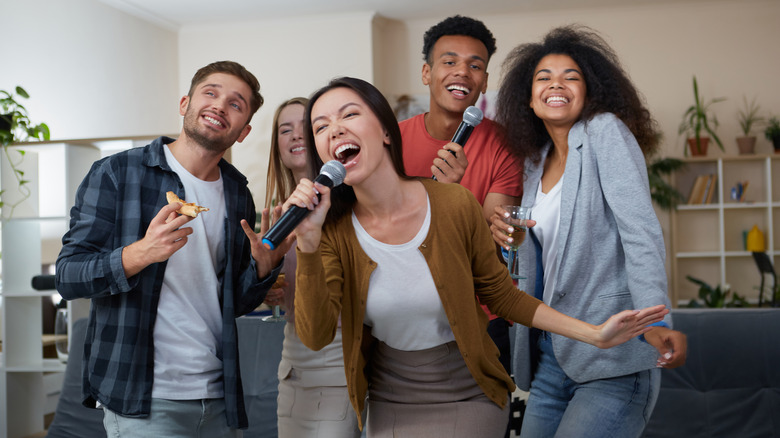 Kostiantyn Voitenko/Shutterstock
While you may need to recharge, you can't let go of your fiery Leo personality. While something solo like meditation or journaling may work for another zodiac sign, you benefit from something more social. Girlboss suggests going dancing as a self-care activity. You could even plan a dance party at home with your best friends and a playlist of your favorite songs. 
Cosmopolitan suggests partying as a self-care step, because you're an extrovert who needs to get out and show off. If dancing isn't your thing, you could try a karaoke night, since "singing relaxes and recharges" you as well. After all, you command the spotlight, according to InStyle, and there's nothing more diva than taking the mic and belting out your fave song. 
You could also try something more active. Since you do everything full out, a high intensity interval training (HIIT) class is just for you. Have your friends join you, so you're getting in a good workout while also socializing with your besties. It's a win-win that'll have you feeling better in no time.