The Sleeve Trend You Need To Try This Fall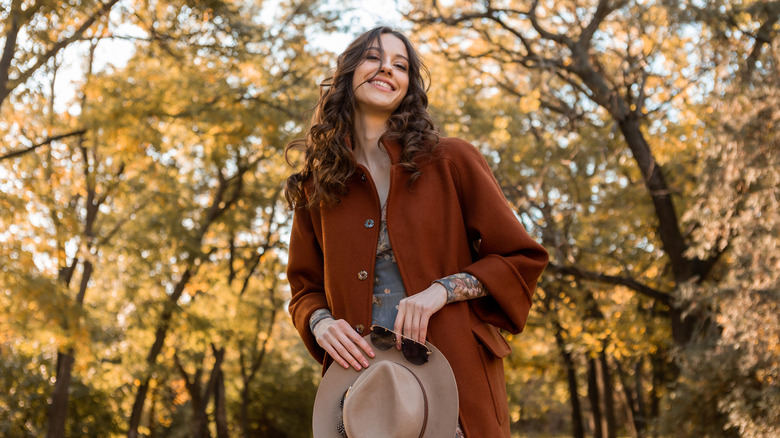 Maria Markevich/Shutterstock
The leaves are beginning to change color, the weather is getting chilly, and pumpkin spice is in the air, which can only mean one thing: Fall is almost here. With the changing of seasons comes the changing of our wardrobes, and, if you've got a penchant for getting ahead of fashion trends, you're going to want to keep reading.
Fall is arguably one of the best seasons to show off your style, with the chilly weather lending itself perfectly to layering, sweaters, scarves, jackets, boots, and all things stylish. When the focus is on looking your best, as opposed to finding something to wear that can accommodate sweltering heat, you suddenly have an entirely new way to represent yourself through your fashion choices and a selection of items that weren't previously available to you. 
So what are experts suggesting will be especially in this upcoming fall season? Well, it's something you might not have expected.
Detached sleeves are all the rage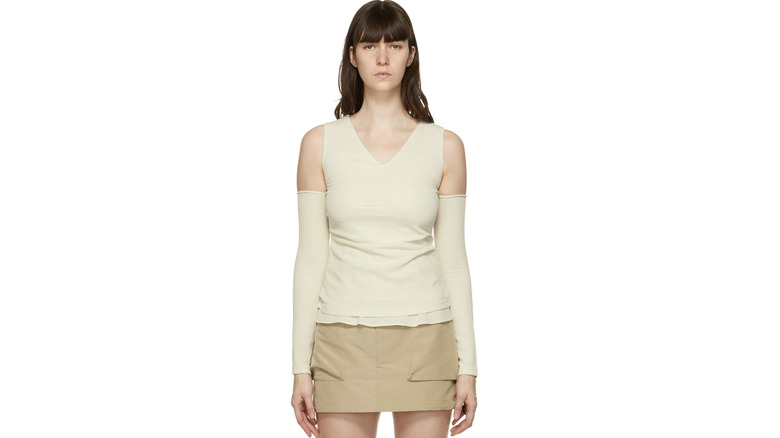 Ssense
Detached sleeves (as seen above on the Andersson Bell Off-White Cut-Off Drape Long Sleeve T-Shirt from Ssense) are having a serious moment — or, at least, are predicted to have a serious moment once the weather starts getting colder and fall rolls around. What's especially cool about detached sleeves is that they can take a variety of forms, from arm warmers and opera gloves to shrugs (via Who What Wear).
This unexpected fashion trend is super versatile and is being seen in all sorts of places, including high-fashion runways and city streets. "Call them what you will, but we think these detached-sleeve moments are part of a larger movement," per Who What Wear, suggesting that this might be just the start of seeing this unusual accessory everywhere you look.
The detached sleeve is even being seen as a major trend in the world of wedding dresses. According to Still White, detached sleeves are becoming common accessories for contemporary bridal fashion. "These optional accents can switch up the entire look of your wedding style in just seconds," per the site. "From full length sleeve add-ons, to subtle jeweled accents, the detached sleeve trend is a must-see for modern brides."