Are Kylie Jenner And Travis Scott Expecting Another Baby?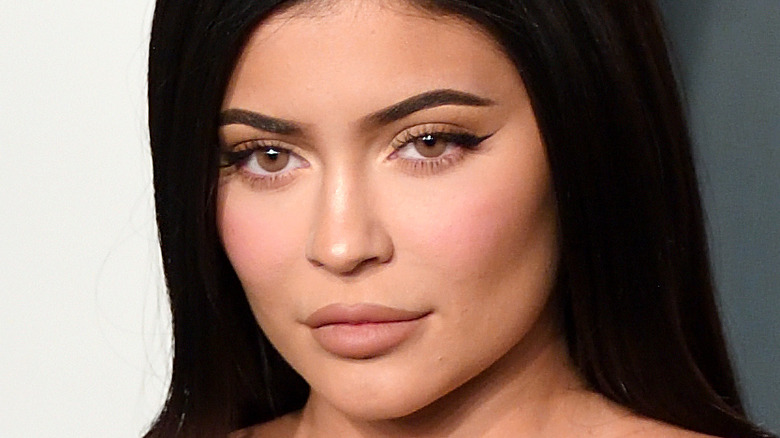 Karwai Tang/Getty Images
Congratulations are in order for Kylie Jenner! The 24-year-old billionaire is reportedly pregnant with her second child with on-again, off-again boyfriend Travis Scott (who appears to currently be on-again). Scott is also the father of their first child, 3-year-old Stormi (via Page Six). "She has been trying for almost two years to get pregnant," an insider exclusively told Us. "She has always wanted another kid close to Stormi's age."
Whispers surrounding the possibility of Jenner's pregnancy have been circulating the internet for a while now, with eagle-eyed fans making speculations based on details of her social media presence. Indeed, people studied the color of her nails and noticed that they varied from photo to photo, suggesting that she might have been posting older photos in order to hide her pregnancy (via Republic World). 
One user posted a video to Instagram that explained her theory, and added that one of Jenner's Instagram stories of a party she had showed what appeared to be her nails changing color throughout the day, which, again, would suggest that she has been posting old photos. While some comments said this might simply be because she's "rich" and can afford to have her nails done as much as she wants, others inundated the comments section with theories of Jenner's pregnancy.
In addition, not a single family member or friend of Jenner's posted any photos or videos whatsoever from her birthday party, even further progressing the mystery surrounding what's going on with Jenner.
Is Kylie keeping her pregnancy a secret again?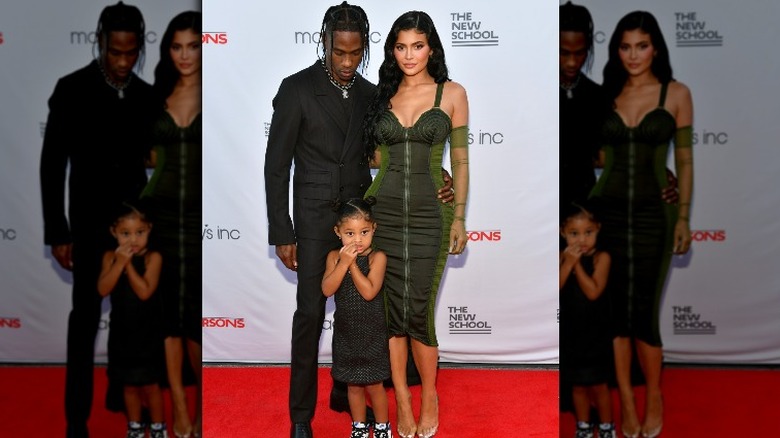 Craig Barritt/Getty Images
It wouldn't be unlikely for Kylie Jenner to attempt to hide her pregnancy from the public, as this is exactly what she did with the news of her first pregnancy in 2018. It wasn't until Stormi was actually born that Jenner announced the news and spoke about her experience being pregnant. "I'm sorry for keeping you in the dark through all the assumptions," she wrote on Instagram at the time (via Us). "I understand you're used to me bringing you along on all my journeys. My pregnancy was one I chose not to do in front of the world. I knew for myself I needed to prepare for this role of a lifetime in the most positive, stress free and healthy way I knew how." 
While Jenner hasn't exactly announced the news of her second pregnancy just yet, she has opted to post a full-length shot of her body to her Instagram story. This photo is reportedly the first full-length body shot that she has posted in quite some time, which many believe might be a sign that she is no longer using recycled photos and might even make an announcement sometime soon (via Buzzfeed).
Jenner once told revealed that she hopes to have "seven kids" one day during an appearance on Stassie Karanikolaou's #DoYourPart Instagram Live series. "Pregnancy is just not a joke," she added, "it's a serious thing and it's hard."