What Trixie Mattel Really Looks Like Underneath All That Makeup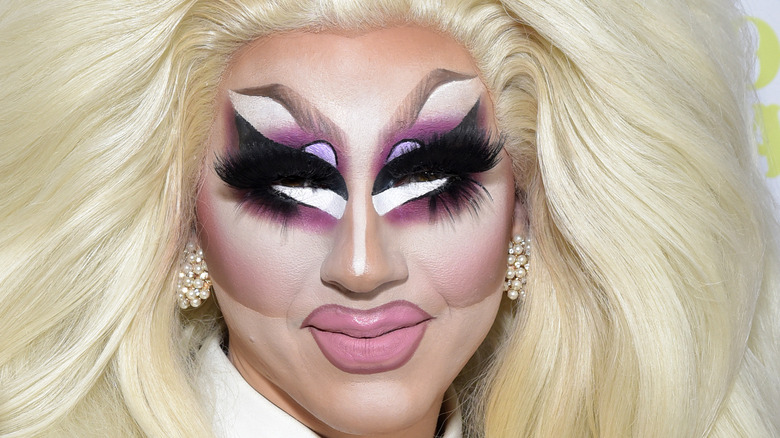 Michael Tullberg/Getty Images
Trixie Mattel is one of the most successful queens to come out of the "RuPaul's Drag Race" empire. After becoming a fan favorite during Season 7 of the show, Mattel went on to win the third season of "RuPaul's Drag Race All-Stars." According to Finance 101, she is the most successful queen to come from the show. With two country albums, a makeup line, several spinoff shows, and successful tours under her belt, it's not a surprise!
Other than her incredible wit and humor, fans have been drawn to Mattel because of her signature makeup style. Her makeup stands out amongst the rest. She contours to the extreme, lines her eyes with the whitest eyeliner on the market, wears giant lashes, and overlines her lips with pink lipstick. According to Fandom, her attempt to style her makeup like a Barbie doll is like nothing that has been seen before on the show.
Underneath all of Mattel's makeup is a normal guy named Brian Michael Firkus, and the transformation into Trixie is something spectacular!
Trixie's makeup routine has 33 steps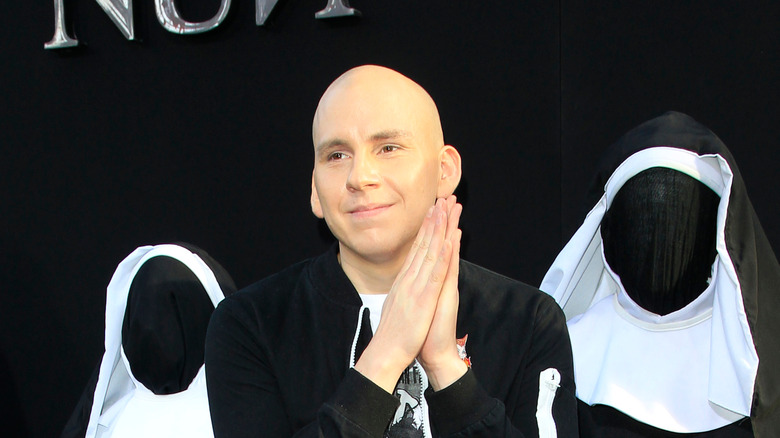 Kathy Hutchins/Shutterstock
Brian Michael Firkus is the male counterpart to the Trixie Mattel persona. Firkus hails from Milwaukee, Wisconsin (via Radio Milwaukee) and before becoming a drag queen, Firkus worked at the MAC makeup counter inside his local mall. While makeup has always been a part of Firkus' life, when out of drag, he looks like a normal guy. He enjoys exercising and playing a wide range of instruments (per Showbiz CheatSheet).
The makeup transformation from Firkus to Trixie is astounding. Mattel sat down with Vogue to walk fans through her 33-step makeup process, and notably, she emphasized the importance of highlighting her face when it comes to her signature look. "When you look at the Trixie makeup, you see the contour, but the highlight is the part that really makes it three-dimensional," the drag superstar revealed. 
However, it's the skincare process that happens when Firkus does out of drag that is the most important part of his routine, according to Pink News. All that makeup has taken its toll on his skin, so he emphasized that the perfect skincare routine is necessary to keep up the Mattel look both in and out of drag.