The Heartbreaking Death Of Country Music Singer Tom T. Hall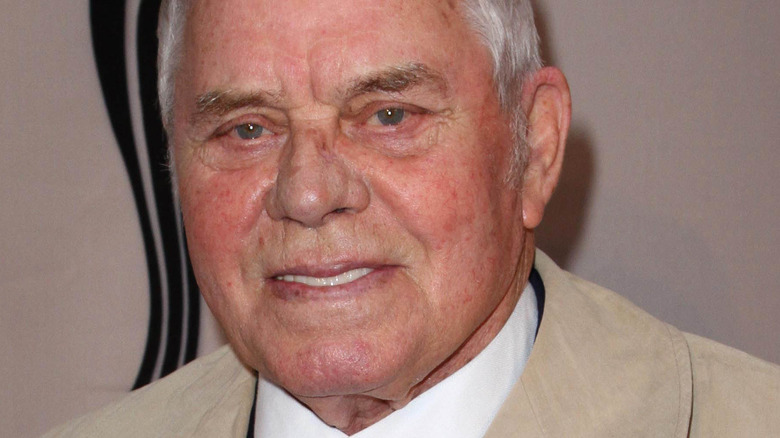 s_bukley/Shutterstock
Country Music Hall of Fame inductee Tom T. Hall died on the morning of Friday, August 20, according to People. The singer and songwriter known for songs like "I Like Beer" was 85. Hall's son Dean announced his father's death on Twitter and that his family "asks for privacy during this difficult time." Dean also shared that Hall died "at his home in Franklin, Tennessee." 
Hall was known for his songwriting, according to Pitchfork, and because of his "narrative prowess," Tex Ritter once dubbed him "The Storyteller" of music. Hall actually got his start in radio, where he was discovered by a publisher, which landed him work with Jimmy C. Newman — and his first top 10 hit. He was eventually signed to Mercury Records, joined the Grand Ole Opry, and was inducted into the Nashville Songwriters Hall of Fame, as well. 
In addition to his music career, Hall was also a novelist who penned titles like "The Laughing Man of Woodmont Cove" in 1982 and "Spring Hill, Tennessee" in 1990.
Tom T. Hall's fellow country stars honored his legacy on social media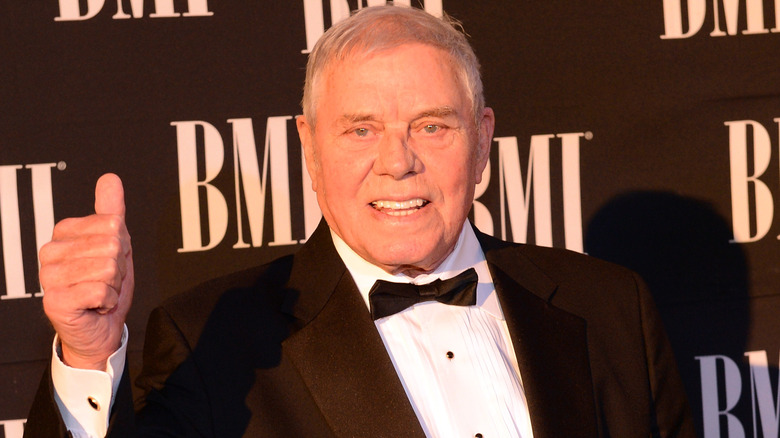 Rick Diamond/Getty Images
Tom T. Hall will not only be remembered by his family and country music fans, but many artists who were inspired by the Grammy winner, as well. Some country starts, like Keith Urban, posted dedications to the music legend on Friday after hearing of his death (via Billboard). Urban wrote on Twitter that his second concert ever was Tom T. Hall when he was just 5 years old, and that Hall was "a gifted literary musical artist." 
Luke Bryan also shared a photo of Hall on Instagram with the caption, "Literally one of the finest song writers to ever live. Truly the most unique creators of lyrics and artistic abilities ever." Singer-songwriter Travis Tritt had similar sentiments. Tritt posted on Twitter that Hall was "one of the greatest story telling songwriters ever" and that he "used to pick and sing with him every year at Earl Scruggs's home."
Starting out as "an in-demand and prolific songwriter over night," who went from writing hits for Johnny Cash and Jeannie C. Riley, to having a song that "crossed over to the Billboard Hot 100" in 1970s, Tom T. Hall had a major influence not just on country music, but the music industry in general.