The Surprising Way Queen Elizabeth Could Impact Prince Harry's Upcoming Book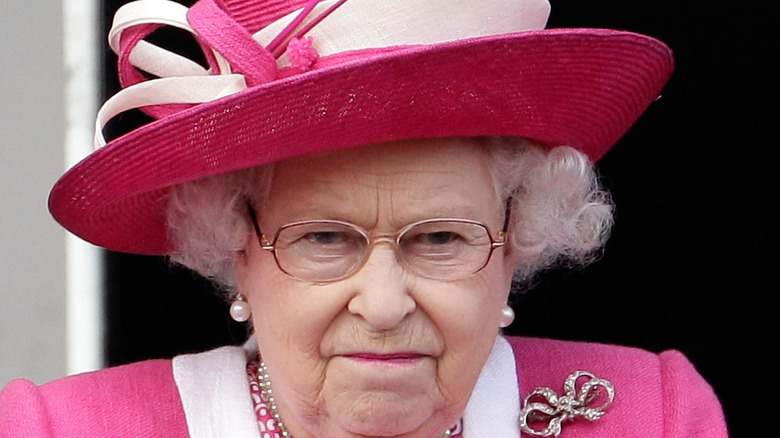 Matthew Lloyd/Getty Images
Prince Harry's memoir isn't even finished yet — it won't hit shelves until late 2022 — and yet there are plenty of opinions as to what it might contain and the impact it will have on the royal family. For his part, the prince has said only that he is writing the book "as the man I have become" in the hope that his experiences, triumphs and fumbles will show readers that "we have more in common than we think" (via Express).
A few fans agree that his motives are well-intended. Princess Diana's former voice coach has said that Harry is simply speaking his truth, which is what Diana herself would have done, had she lived long enough. Skeptics aren't convinced. A number of royals biographers have accused the prince of being a malcontent who's out to dump on his family. Piers Morgan went so far as to call Harry a "hypocrite" for leaving royal life to escape the media, then writing an autobiography that will make headlines worldwide.
The Duke of Sussex hasn't revealed any specific incidents or details that will be included in the book, but reportedly his grandmother is concerned enough to take some preventive action. According to "a well-placed source" who spoke to The Sun, Queen Elizabeth and other family members are "getting lawyered up" for a possible libel suit. In a worst-case scenario, the royals might have a say into what Harry can and can't write about them — or possibly keep him from writing at all.
Harry's memoir might be grounds for libel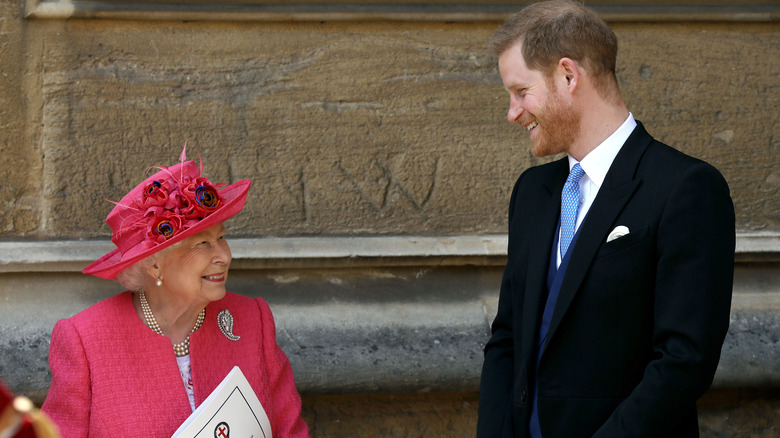 Wpa Pool/Getty Images
The Sun's source explained that the queen's lawyers are speaking to experts in libel law to find out possible options for a suit against Penguin Random House. "If someone were named in the book and accused of something directly, that could be a libel and also infringe their rights to a private family life," the source said. "The legal team could also contact publishers of the book to ask for advance warning of its contents and a right to reply." For instance, the palace could demand to know whether Harry names the mysterious family member who reportedly expressed concern over the skin color of his son, Archie (via CNN). If so, that person could then issue a statement of their own.
The queen's lawyers might also opt to send a cease-and-desist letter to Penguin Random House demanding that they cancel publication of Harry's book altogether. It's a tactic the White House used in 2018 to try stopping the release of "Fire and Fury: Inside the Trump White House," an unflattering tell-all (via The Hill). The publisher opted to release the book anyway.
Is the queen really "lawyering up" against her grandson? It's hard to say at this point, and one has to consider the source. After the Daily Mail claimed in July that the Sussexes had signed a four-book deal — with one book scheduled to come out after the queen's death — both Penguin Random House and a Sussex spokesperson firmly denied the story.