Meghan Markle Once Auditioned To Be A Model For This Huge Talk Show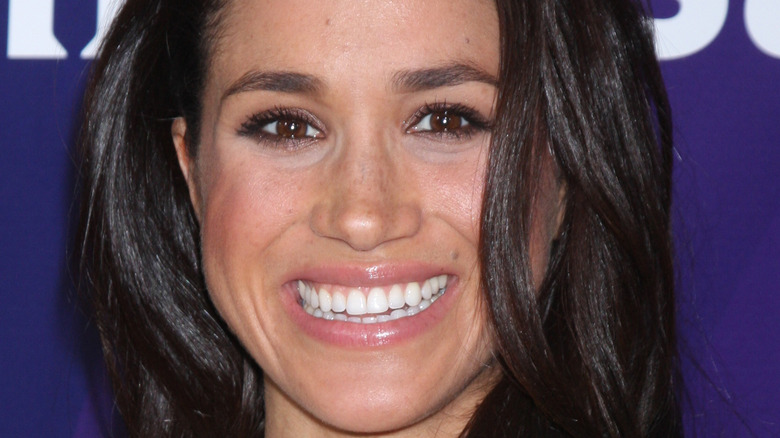 Kathy Hutchins/Shutterstock
Very few names carry the weight that Meghan Markle does. She's an actor-turned-member of the royal family, and her marriage to Prince Henry — along with their ongoing conflicts with the royal family — have consistently made headlines for a while now. Markle is a relatable figurehead in the royal family in the sense that she wasn't born into it. She's a woman from the United States who fell in love with a prince — and isn't that the dream we've all been fed since childhood?
What makes Markle especially fascinating is how personable she is. She may be known as a style icon, but she's humble, hardworking, and a person for the people. She even wrote a book about freckles as a child because she wants everyone to be treated equally. Now, because her name has exploded more than ever, more information is coming out about the Duchess of Sussex, including the career moves she's made that led her to where she is today. Among them is the time she auditioned to be on a widely popular talk show and didn't quite make the cut.
Meghan Markle and Wendy Williams' relationship is anything but ordinary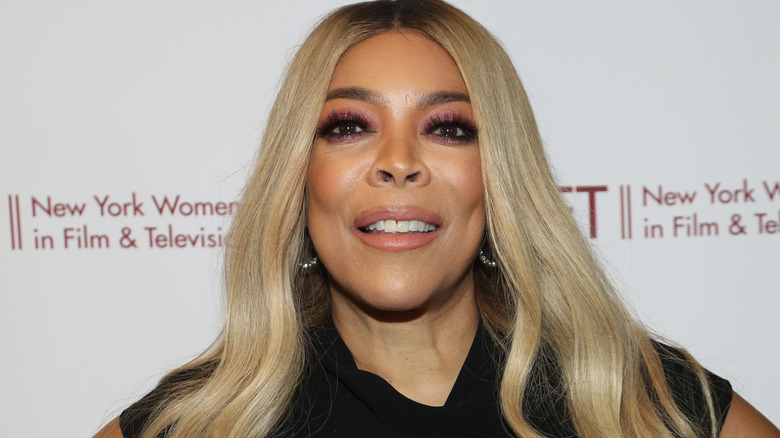 Manny Carabel/Getty Images
Mehgan Markle has an excellent filmography. Her past projects include a seven-year tenure on "Suits" along with films like "Remember Me," "Horrible Bosses," and "A Lot Like Love" (via IMDb). And, while she's appeared on talk shows plenty of times as a guest, there's one talk show that rejected her from being a model.
According to Fabiosa, Markle was rejected from a model position on "The Wendy Williams Show," which was revealed on-air by Williams herself. "Meghan came here to be on one of our models. We do the fashion — things like that. This was before she met the man — the redhead — Harry," Williams explained. This came right before she landed her role on "Suits," which would go on to change her acting career forever.
Williams never provided concrete reasons why Markle was rejected, but she would go on to talk about Markle plenty on her show, especially once Markle and her husband left the royal family. Williams is on record having said (via CheatSheet), "I think we as Americans love her now," after Markle's interview with Oprah Winfrey, adding, "It's them against the world."
This comes after prior negative comments from Williams. In 2019, Williams said to Markle, "Nobody feels sorry for you," regarding her treatment by the press (via USA Today). Now, after the couple's Oprah interview, Williams appears to have changed her mind. Still, we don't know why Markle was denied the modeling position, but it's clear that the relationship between the two celebs has been a roller-coaster all along.