The Surprising Way James Middleton Made $1 Million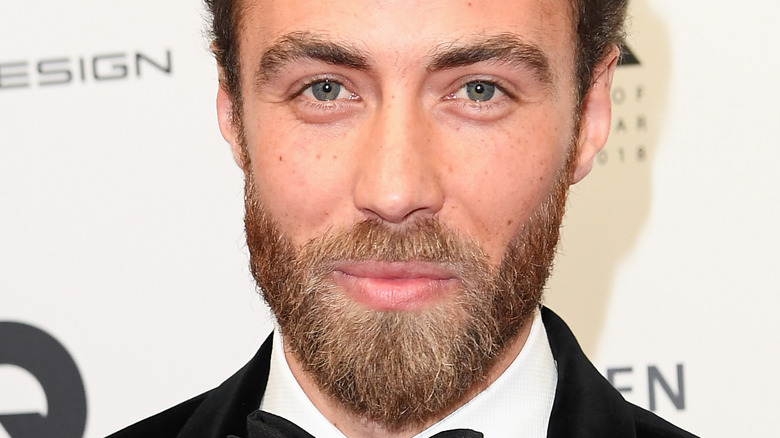 Matthias Nareyek/Getty Images
The younger brother of Kate Middleton — James Middleton — is really having a moment. He and his fiancée Alizee Thevenet just bought a new home, according to People. The couple shared the big news on Instagram with some cute photos of them together with their dogs. In his post, Middleton also said that while "buying a house is up there with one of the most stressful experiences in [his] life," the couple "couldn't be happier" settling into their new digs. 
The entrepreneur also revealed that he's starting a dog blog, according to People. Middleton currently runs a dog food company, Ella & Co., named after his cocker spaniel Ella. He also has five other pups at home, and recently admitted in an Instagram post that he gets asked questions "daily by dog parents." He's decided that he wants "to share [his] learnings, thoughts and experiences" owning six dogs in a blog that can be used as a resource for anyone else with a pet at home. While this dog blog is just one of the new exciting projects from Middleton, the 34-year-old reached a major milestone with another one of his businesses.
James Middleton's company sells personalized marshmallows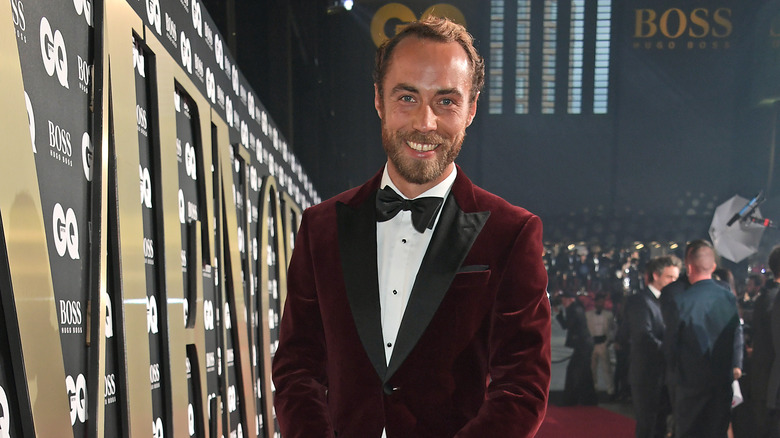 David M. Benett/Getty Images
According to Daily Mail, James Middleton's marshmallow company, Boomf, just made its first £1 million profit. That's roughly $1,362,249 in U.S. dollars, according to Ex-Rate. The company, which originally only sold personalized marshmallows, now sells greeting cards and confetti bombs as well. While the £1 million profit is exciting, it's been a long time coming. The company had "ongoing losses since [Middleton] founded it in 2013," and during that time, the Daily Mail reports that he "suffered bouts of depression."
Middleton even wrote of his journey after being diagnosed with clinical depression on Instagram in May. He had previously penned a personal essay for the Daily Mail in 2019 after his sister, Kate Middleton, urged him to share his story (via Us Magazine). In the piece, he noted family therapy sessions as being an "important" part in helping his loved ones "understand [him] and how [his] mind was working." Now, he has a new home and dog blog, as his marshmallow business is booming with a momentous profit. It's not mallow-dramatic to say things seem to be on the up and up for James Middleton.