The Heartbreaking Death Of UB40's Brian Travers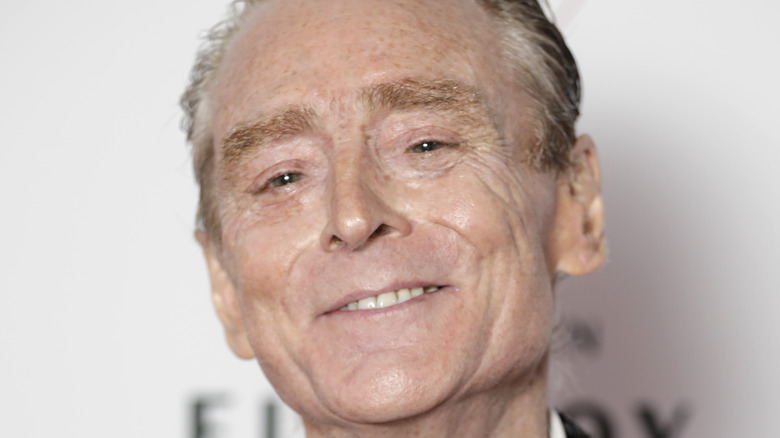 John Phillips/Getty Images
Brian Travers, saxophonist and founding member of UB40, has died at the age 62 after "a long heroic battle with cancer," the band announced via Twitter. Describing Travers as their "comrade, brother" and "musical legend," the surviving members of UB40 shared that their thoughts are with Travers' "wife Lesley, his daughter Lisa and son Jamie." 
Initially founded in 1978 (via All Music) by lead vocalist and guitarist Ali Campbell, drummer Jimmy Brown, and Earl Falconer (via Smooth Radio), Travers joined the trio alongside percussionists Yomi Babayemi and Norman Hassan, as well as keyboardist Jimmy Lynn and guitarist Robin Campbell. They would go on to produce more than 40 Top 40 hits in the United Kingdom, including covers of Neil Diamond's "Red Red Wine" and Elvis Presley's "(I Can't Help) Falling In Love With You" (via The Guardian).
While some members have come and gone throughout the years, Travers remained an integral part of the band up until his death on August 22, 2021. According to The Guardian, his last performance with the band was at Arena Birmingham in December 2019. Just a few months previously, he had to miss out on UB40's anniversary tour after discovering he had two tumors in his brain following a seizure.
Brian Travers was a fundamental member of UB40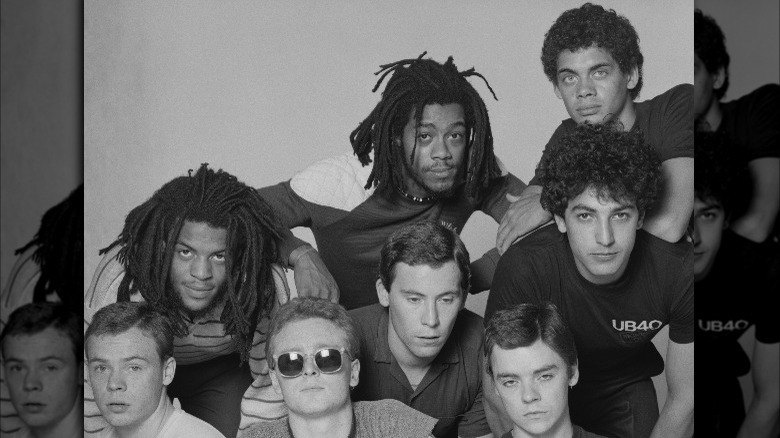 Michael Putland/Getty Images
As BBC News reported, Brian Travers had two surgeries to remove his tumors in 2019, reportedly followed by another operation in early 2021. Last year, the musician opened up about his recovery after multiple rounds of chemo and radiotherapy (via Birmingham Live), as well as the surgeries. At the time, Travers was determined to "carry on living it to the full," describing himself as the ultimate "rock and roller." 
Following his first surgery, Travers went on to spend the majority of 2020 in lockdown and focused on creating art. "I'm using recording equipment at home to collaborate with five other artistes on their latest albums," he explained, "and I'm working on a film score for director Ben Heckling." He also spent time making music with his son, Jamie, and Travers' 85-year-old father.
Despite the end of his life being closer than he may have initially thought, Travers had found peace and happiness with his diagnosis long before it returned in 2021. "The truth is, I am OK with this," the musician said. "I don't fear this (condition and death). I am in no pain. I am painting like never before."
He concluded by saying his illness had "set him free" to the point that he didn't even need a bucket list. "Because what is the worst that can happen after that?" Travers said. "Being ill has made me find out who I am and man up to who I am."