What Nolan Gould Says He Stole From The Modern Family Set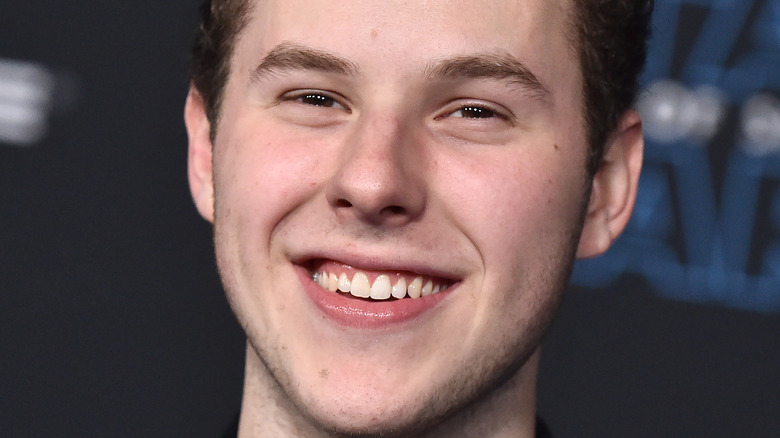 DFree/Shutterstock
The television show "Modern Family" ran on ABC for an epic 11 seasons, following the Dunphy-Pritchett clan through their various ups and downs for more than a decade (via Insider).
Because the show was multigenerational, the youngest members of said modern family — like Nolan Gould, Ariel Winter, Sarah Hyland, and Rico Rodriguez — were all tweens or teens when the show began and grew up before audiences on screen. Gould was only 11 years old when he first started acting on "Modern Family" and was 21 by the time the show ended (via Elite Daily). Of course, saying goodbye wasn't easy.
"It was definitely bittersweet in a lot of different ways. On the one hand, you're ready for things to end; you want to be able to move on to other things. But at the same time, so much love and work went into making our show that emotions were running very high the last couple days [of filming]," he said at the time. "It's just crazy when you think about how hundreds of people have worked on our show, how many thousands of hours have been spent on our show. And you look at how young we all were — you know, we were kids when we started, and now we're all adults" (via Elite Daily). 
So in order to soften the blow, Gould did what endless actors have done before him and are certain to do after: He stole props from the set (via AOL).
The "oddly iconic" prop Gould took home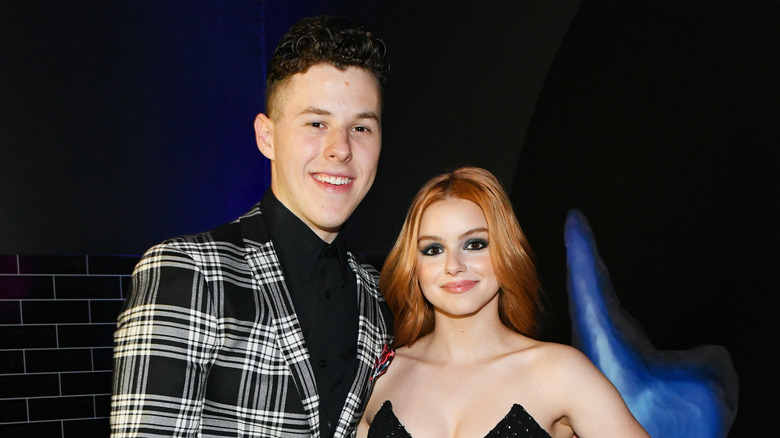 Craig Barritt/Getty Images
"Modern Family" devotees may recall that over the 11 years spent in the Dunphy's kitchen, there was consistently a bowl of fake fruit in their kitchen (via AOL). Gould, whose kitchen is apparently "filled with" props from the "Modern Family" set, decided he needed this prop as well. "It was just...it was one of those things that's so oddly iconic," Gould shared.
Over the 10 years that the show was on the air, the bowl of fake fruit was never explained and its contents never changed. "It just clearly got thrown there in the pilot because we were like, 'We need some, some fruit or some color splash in it,'" Gould explained. "And then, nobody took it out. And it just kind of stayed for 11 years, unexplained why they have this tacky fake fruit bowl. And Julie Bowen [Gould's on-screen mom] said in an interview that she never wanted to see it again. And it just so happens that it's sitting in my kitchen."
While "Modern Family" might be over, Gould remains committed to keeping up his relationship with Bowen. "I think I'm planning on leaving little pieces of fake fruit on her doorstep," he said, as Bowen lives only five minutes away from him — as do Ariel Winter and Sarah Hyland. So even though the show might be over, it doesn't seem like anyone is getting the youngest Dunphy out of their hair (via Elite Daily).