Here's What Kerry Washington Studied In School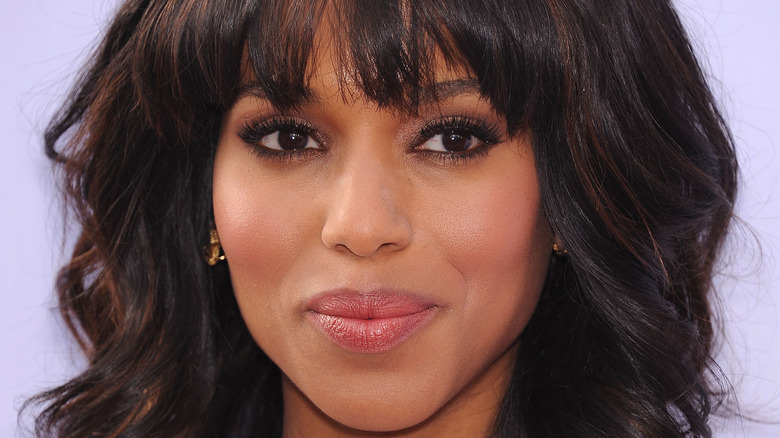 DFree/Shutterstock
Few celebrities had such breakout performances in the 2010s as Kerry Washington. She portrayed one of the best main characters on television when she played Olivia Pope in Shonda Rhimes' "Scandal," she held her own against other massive names in "Django Unchained," and gave an incredibly important, emotional performance in Netflix's film adaptation of the play "American Son" (via IMDb). She's proven time and time again that she can excel at any role, and while her career started before the 2010s, it was this decade that saw her star really rise higher than ever.
Now, the 2020s are already seeing her take on big roles. For example, Washington starred opposite Reese Witherspoon in Hulu's 2020 limited series "Little Fires Everywhere." Because she's become so popular, more and more people want to know more about the woman behind these iconic characters, and that information has been delivered. We know the makeup she wore as Olivia Pope, for example, and we know she's a perfect example of an Aquarian celeb. Now we even know what the fixer herself studied in college.
Kerry Washington may have more degrees than you realized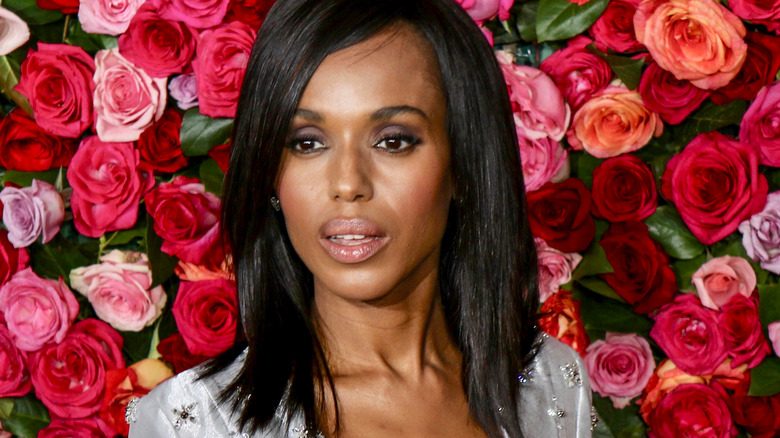 lev radin/Shutterstock
Knowing facts such as what a star studied in college can be inspiring for younger generations, and this is especially the case for Kerry Washington, who not only studied something cool but something completely her own. According to Marie Claire, Washington studied at Georgetown University in Washington D.C. — cosmic foreshadowing for her role on "Scandal," perhaps? — and graduated in 1998. The actor wasn't happy with any of the university's degrees, though, instead opting to make her own. Her bachelor's degree combined elements of psychology, sociology, and anthropology to cover all of her interests.
According to ABC News, Washington also took acting classes while studying her interdisciplinary courses. Washington has since returned to Georgetown University, where she's given talks to graduating students at their commencement ceremony. When recalling her tenure there, she told students she had a "lot of sleepless nights" as well as "more than a few drinks" at her favorite local bar. "Your life is your story and the adventure ahead of you is the journey to fulfill your own purpose and potential," she told Georgetown students.
It was at this same commencement ceremony in 2013 that Washington was named an Honorary Doctor of Fine Arts. Now, Washington can technically say she holds two degrees from her alma mater.