Jeopardy! Names Temporary Replacement For Mike Richards And Fans Are Divided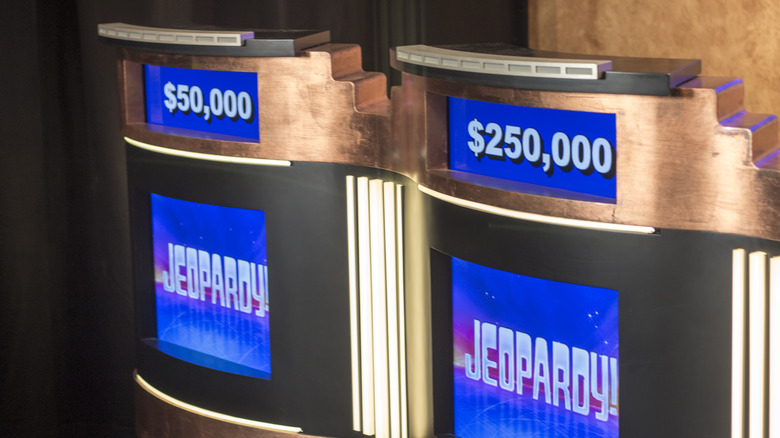 Ryan J. Thompson/Shutterstock
Selecting the newest host of the hit game show "Jeopardy!" has been a rollercoaster ride. Filling long-term host Alex Trebek's shoes will certainly not be an easy task. It was once assumed that "Jeopardy!" executive producer Mike Richards would be taking over as the full-time host. That is no longer in the works, according to Vox. Fans were not exactly thrilled with Richards taking over after a star-studded guest-hosting period that included the likes of Aaron Rodgers and mega-winner Ken Jennings, among others. How did a somewhat unknown game show producer land one of the biggest hosting gigs when so many other eligible names made more memorable appearances?
As it turns out, Richards wasn't the best guy behind the scenes. Several accusations were made about his treatment of women and minorities. According to The Hollywood Reporter, there was a lawsuit filed against Richards during his time as a producer for "The Price Is Right" by a woman who won millions of dollars in damages.
This was clearly not a good look, especially as a replacement for someone as magical as Trebek. So, Richards is out, but fans were a bit torn about who was replacing him for the time being.
Twitter is divided over the replacement host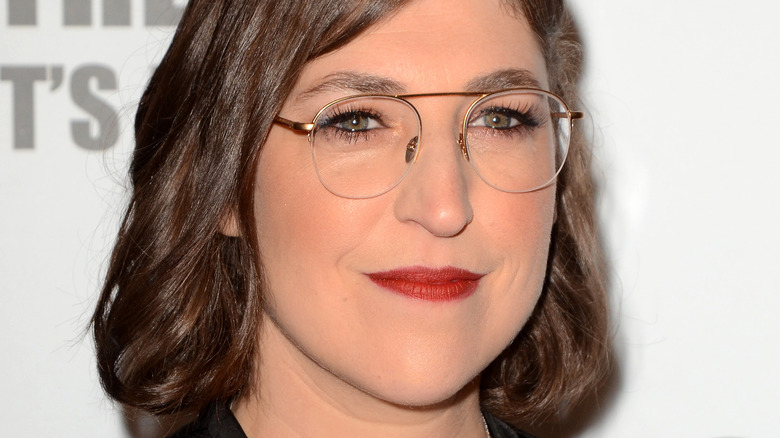 Kathy Hutchins/Shutterstock
"The Big Bang Theory" actress Mayim Bialik is set to take over the hosting gig at "Jeopardy!," at least for the short term. Bialik had a successful run as a guest host of the show. She was even planning to film some primetime "Jeopardy!" specials with Richards as the main host (per Variety). So, when it was announced that she would be filming three weeks of episodes for the show after Richards stepped down, fans were thrilled, right? Well, not exactly.
There were mixed reviews from people on Twitter. Some wanted the gig to go to a different guest host, tweeting, "She's fine, but Levarr [sic] Burton was the obvious choice." Another fan tweeted, "I love her, but this is just another inane decision and one more reason Richards also needs to go as executive producer. A decision needs to be made — the fans deserve that — the contestants deserve that and yes Alex Trebek deserves that. Oh and Twitter does not want @levarburton."
Other fans were thrilled to see her take over, as one Twitter user wrote, "My first choice since day one. @missmayim Look forward to watching. I still think this was a stupid publicity stunt @Jeopardy." Others were not pleased whatsoever, tweeting, "Thanks for the heads up. I'll be sure to not tune in."
Clearly, the show's fans were conflicted about Bialik returning to the podium.