Mayim Bialik Let Jeopardy! Fans Know How She Really Feels About Vaccines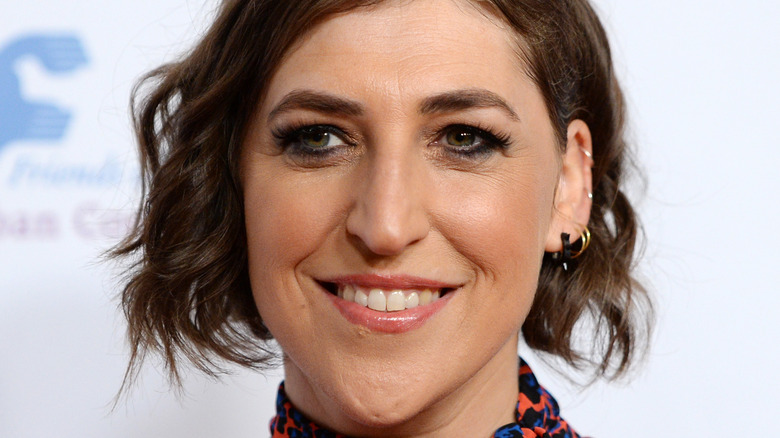 Amanda Edwards/Getty Images
Finding a successor for Alex Trebek on "Jeopardy!" has turned out to be trickier than anyone expected. It's hard enough to replace someone who had the job for so many decades, but in this case, the integrity of the show itself is also at stake. With no glitzy prizes, wacky costumes, or lucky spins involved, "Jeopardy!" has a gravitas that other game shows lack. To do well, you have to know at least a little about a lot of subjects — you can't even phone a friend when you're stuck on a question. Trebek understood and lived up to the intellectual appeal of the show, and viewers expect a new host to do the same.
The "Jeopardy!" team made a misstep in hiring Mike Richards. Not only was he already the show's executive producer, but he wasn't the right choice to host a show with such an important rep. When an explosive report revealed his long history of offensive comments and behavior, Richards quickly stepped down rather than risk losing viewers when the new season began, per The Ringer.
Then eyes began to turn to the producers' other hosting selection: Mayim Bialik, who will be taking on "Jeopardy!" prime-time specials and spinoff shows. She had proven her capability behind the podium as one of the guest hosts this past season, per Today. But she, too, has a rep that she's finding hard to shake.
Jeopardy! viewers want their host to trust the science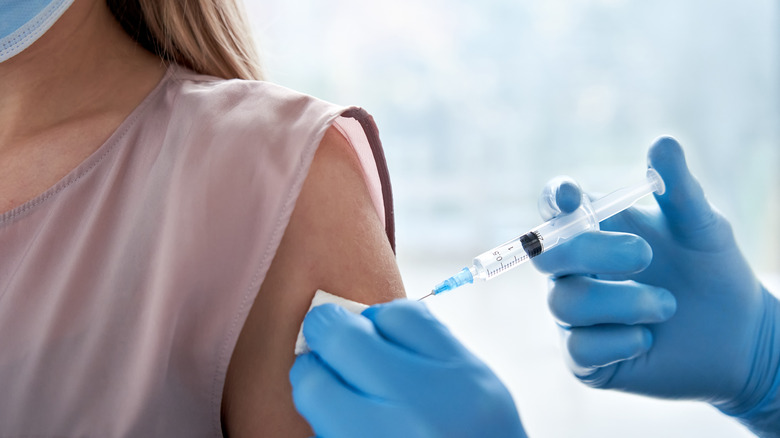 insta_photos/Shutterstock
In addition to being a popular TV personality, from "Blossom" to "The Big Bang Theory," Bialik also has the distinction of holding a Ph.D. in neuroscience (via NPR). This would seem to work in her favor as host of a show that often features scientific categories. But "Jeopardy!" viewers are also concerned about the professional integrity of their hosts: If you're in the science field, you'd better prove that you trust the science. When Dr. Mehmet Oz had his guesting stint, both fans and former players protested because of his promotion of questionable alternative medicine. The popular TV doc also had to apologize for seeming cavalier about the COVID mortality rate among students (via The Washington Post).
Similarly, Bialik is getting grief over a parenting book she wrote in 2012 in which she said she had never vaccinated her children against illnesses (via Newsweek). This has given her an "anti-vaxxer" rep, and has left "Jeopardy!" fans worried about what that might mean for the show. 
Not to worry, says Bialik. Her representative told The Wrap that both she and her children have been vaccinated against the coronavirus. In a video she released last year, she also clarified that her children had also received delayed vaccinations against other illnesses. "I have never, not once, said that vaccines are not valuable, not useful, or not necessary because they are," she said. "The truth is, I delayed vaccinations for reasons that you don't necessarily get to know about simply because you follow me on social media."